We are the Clemmensen Family!
We are a Kansas planted family making the best of what life has to offer. Homeschooling, gluten-free eating, crafting, and family travel are our things. We normally travel as a multigenerational family and love to write about everything we experience. When we aren't out and about, you'll usually find us crafting, building dollhouse setups or train track designs, or running around the backyard with our dog, Cookie. We are excited that you stopped by and are excited to share what makes our world shine!
Meet Chris…
Normally you'll find me sitting with a computer screen and an iPad screen in front of me working on one thing or another from art and design to writing. Doing two things at once (or more) is something I've always done and it is never anything new to me when I have to do a little multitasking!
I have been into art and anything creative all my life and am fortunate to have a chance to make a living doing something I love. More recently I have gotten into writing more and more, especially when it comes to product and film reviews and all of our family's many crafting and travel adventures. I am a proud and blessed father of two and married to a wonderful hard working woman. I love creating digital art and playing video games on my down time (which doesn't happen often but I still love to do it!). In addition to being one fourth of our Adventures from Kansas, I also create and sell art as well as working as a transcriptionist.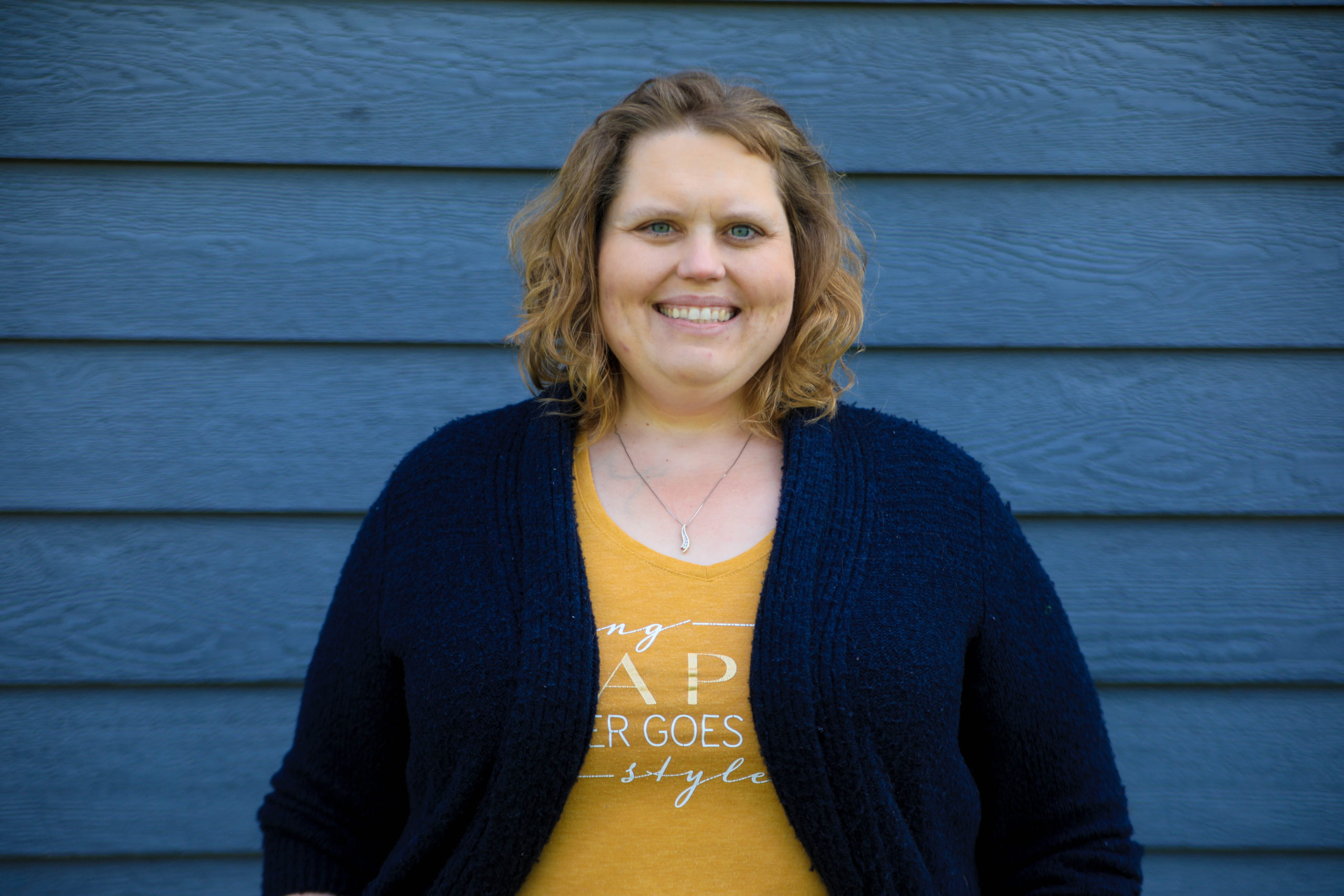 Meet Breanne…
She has been Chris's better half for the past 12 years, and is an amazing mother to our two children. Back about 5 years ago she also became a homeschool teacher to Braden and Elizabeth, something she never thought she would do but it was something that God led her to start and she has been rocking it ever since. She loves cooking and making her own recipes, usually from scratch. It's amazing what she comes up with! Ever the creative crafter, she is usually coming up with new and exciting project and activities for either adults to do and kids just as well!
Like the rest of our family, she is a lover of all things Disney. That love is what was passed down to Braden and Elizabeth which is why they are so into Disney as well. There is not a day that goes by that it's not part of her life and for that matter, the rest of us! For everything that she has passed down to her kids, they have also helped get her into trains and the American Girl word as well and she definitely has found/created some wonderful things for both.
While most people say you'll find them with coffee in hand all the time, that is not the case with Breanne. It's water water water, all the time. She drinks so much water she makes the fish jealous! In addition, her second home is also the swimming pool. Bettering herself through fitness and healthy eating is always a priority for her. Usually in the summertime you'll find her at least a few days a week getting her exercise in at the swimming pool.
Meet Braden…
This hilarious 12 year old can usually be found running around his enormous train table building his creations, recreating his favorite Thomas and Friends episodes, or staging one of his many train crashes. It's what he loves to do and he shows it through all of the videos he has made and all of the trains he has collected.
More recently he has taken that love of anything trains and started creating his own custom engines either using existing trains or 3D printing his own creations. This awesome guy has such an imaginative mind and can really crank out some cool 3D models!
Trains aside, he is a fan of pretty much all things Disney. And not just the movies, but the parks and the man himself as well! One of his favorite things to watch on YouTube is Disney history (or "Distory" if you ask him). He is one of our experts on a Disney travel and has a wealth of knowledge about the history of Walt Disney himself and all of his parks!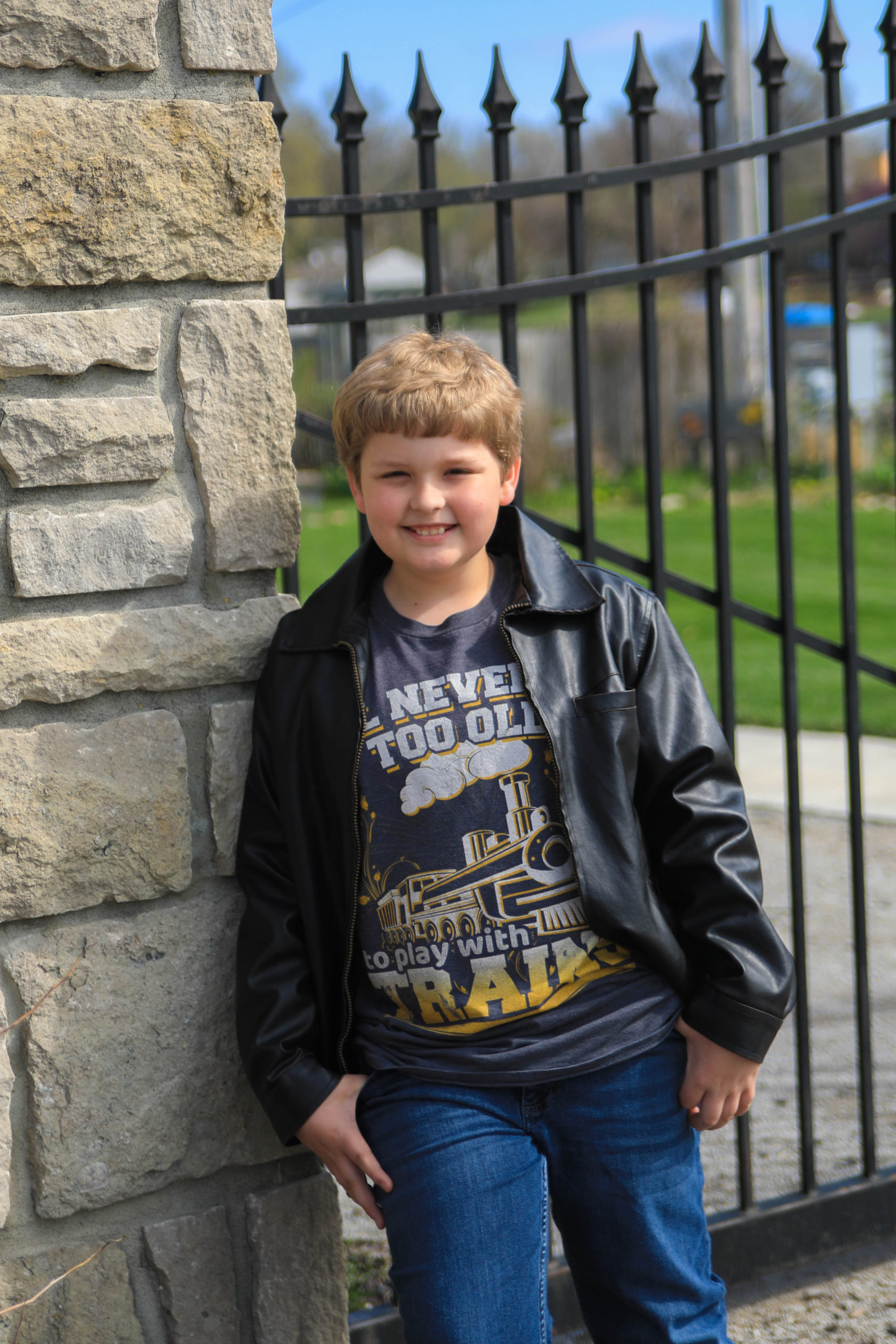 Meet Elizabeth…
Ever the spunky ball of energy and life, this dancing 10 year old can be found creating her next American Girl scene with her girls and their endless accessories. She has also been the star of a few of our YouTube videos showcasing her talents for decorating holiday themed rooms and whatever other ideas go through her head. Whether it's designing new rooms in their house or decorating our living room floor for their birthday or dance parties, there's just no telling what we'll see next!
She has always had an interest in anything medical related and a love for taking care of people and animals. For most of her life she has continued to tell us that she is going to be a doctor when she grows up (a mermaid princess doctor as she would say which sounds very interesting and awesome!).
Just like her brother, she loves everything about Disney and gives a great kids point of view all of our travels. When she isn't surrounded by her American Girl dolls watching her favorite Disney movie, she can usually be found curled up (sometimes in some very unusual locations) with a stack of her favorite books.