Quail Creek Park is a nice little park located off Antioch Road in the Milburn Estates Subdivision and is part of Merriam Parks and Recreation.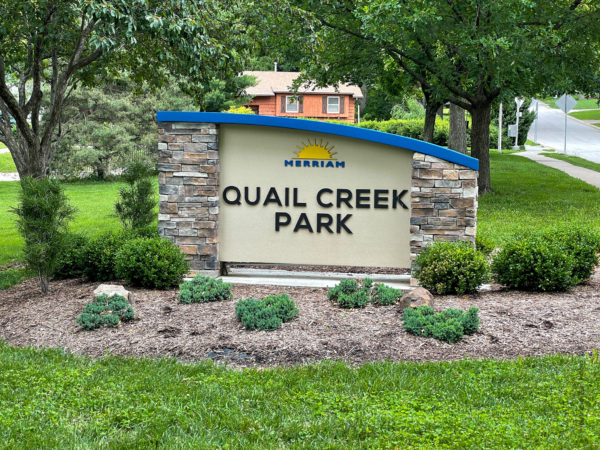 Playground Features
This cozy little park features two traditional swings, as well as two baby swings, and two round rope swings. All of these features are in addition to the playground as well as the green space area. A nice thing about this park is gravel looking padded mat as. This, as opposed to the rubber or traditional mulch is nice in my opinion. Less chances of it getting caught in shoes and being dragged into the car.
Also featured are some musical drums and a xylophone. It's a nice place for the kids to bang around and make some good music. There is a plastic sitting Merry-go-round. Due possibly to the size of the playground as a whole, there is only one slide. The playground features a nice balance beam walkway, along with multiple rope ladders, metal ladders, and one set of stairs. Makes it nice and easy to climb up to the landing platform.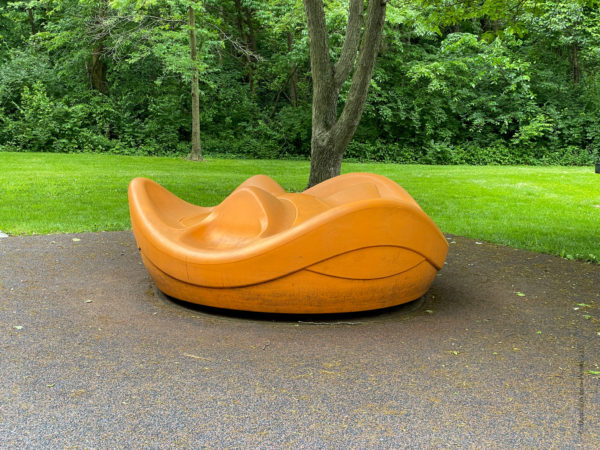 Parking and Restroom Access
As this is a community park, there are no restrooms or traditional parking. It is street parking only. So, bear that in mind when taking a trip here. On the plus side, there is lots of shade throughout the play area. And these aren't just newly planted youngling trees. These are matured fully canopied trees that give more than enough shade. Makes for a nice place especially when the summer days start to heat up more and more. There is also plenty of green space to throw the football or frisbee around.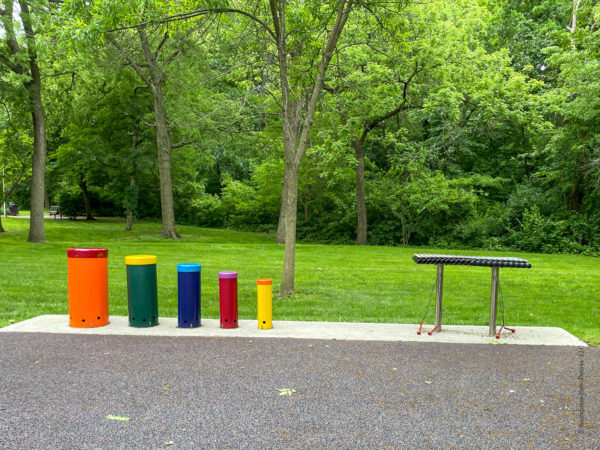 While not a large park, this is still a good one for a quick visit. Don't forget to check out the other parks in the Merriam area!