Being gluten-free means unfortunately missing out on some favorites (I'm looking at you Twizzlers). But, thanks to some magic in the kitchen and finding the right flour mix without having to mix your own, chocolate sheet cake is not a favorite you have to live without! The chocolate sheet cake was one of those special desserts we only got when my grandma visited. Now, as a grown-up and learning, I can't have gluten and I was hoping to find a good substitute. After several okay attempts, and failed attempts, I found two flours that work. Now, let's get to this recipe.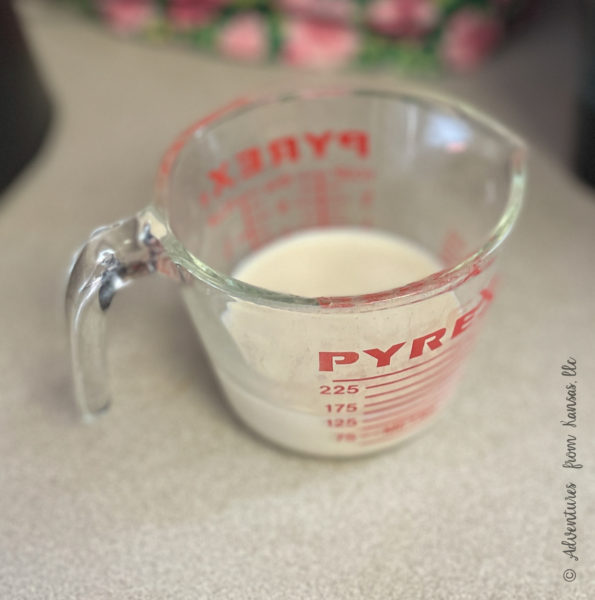 **Disclaimer – We might make a small amount of money from affiliate links in the post, but at no additional cost to you.
One important success for this recipe is the pan, Jelly Roll 10.5″ by 15.5″. Here, sizing is everything when it comes to sheet cakes.
Ingredients
2 c sugar
2 c gluten-free flour
( Favorite Brand Steve's Gluten Free Cake Flour)
1 tsp baking soda
2 sticks butter
4 tbsp cocoa
1 cup water
2 eggs
1 tsp vanilla
1/2 cup buttermilk
Prepare dry ingredients; set aside. Melt together in a saucepan the butter, cocoa, and water. Bring to a rapid boil. Pour over dry ingredients and beat. Add eggs, vanilla, and buttermilk to the mixture. Beat 2 minutes. Pour into a greased and floured jelly roll pan. Bake at 350* for 12 to 15 minutes.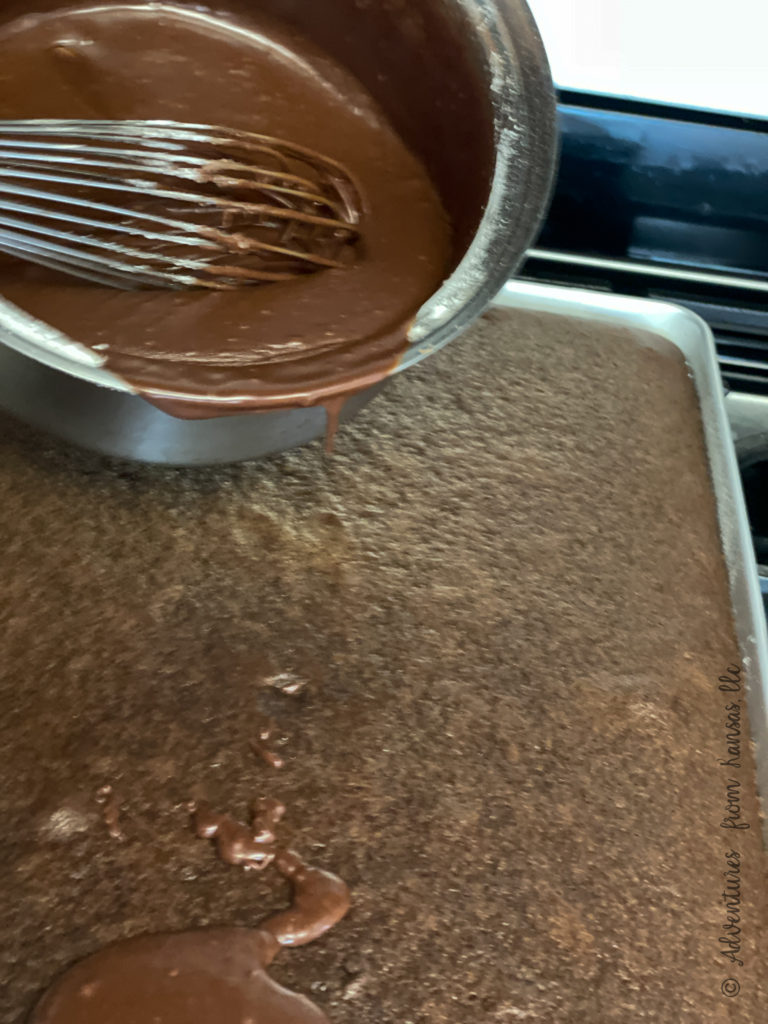 Frosting
1 stick butter
4 tbsp cocoa
6 tbsp milk
1 tsp vanilla
1 cup nuts
1 lb. of powder sugar
Chopped Pecans (optional)
Melt together in a saucepan the butter, cocoa, and milk. Bring to a rapid boil. Add remaining ingredients. Pour over cake while hot. If you have a family like mine who has a mixed opinion over nuts, I pour some on one half then mix in the nuts and pour on the otherside.
Having the right cake pan is important so that it's not too thin or runs over the pan. This is the pan I use since my great grandma's finally bit the dust.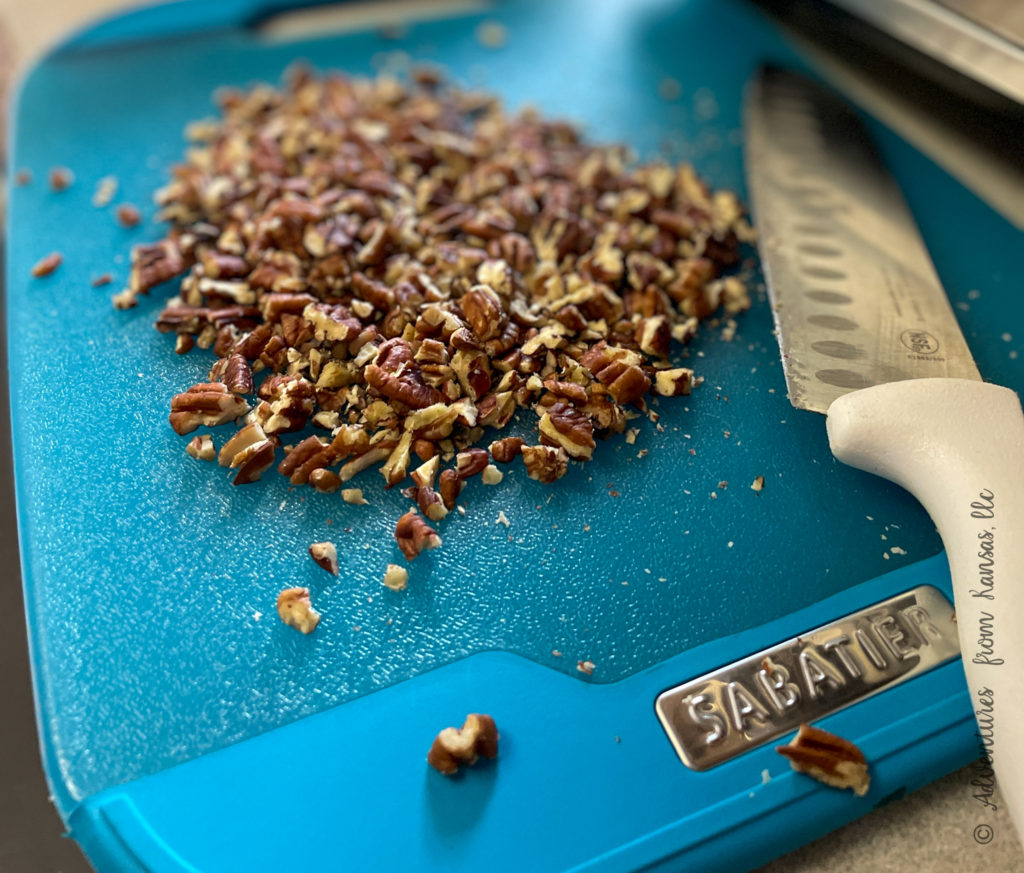 Now if you use different flours it might not come out the same. Also always take caution in the kitchen.
Do you have a favorite sheet cake recipe? Or even a favorite dessert recipe? Let me know in the comments below. I hope this one turns out amazing for you!