When visiting the Lake of the Ozark, many just think of the lake and the activities that it can provide like fishing, boating, and such. There are other things to do around the Lake of the Ozark like Haha Tonka near Camdenton, Missouri.
Friends invited us down that haven't been in awhile so we took them to this neat park. Taking kids to Ha Ha Tonka was a different experience than enjoyed before. Taking in this park can be great fun, you can get there by boat or vehicle.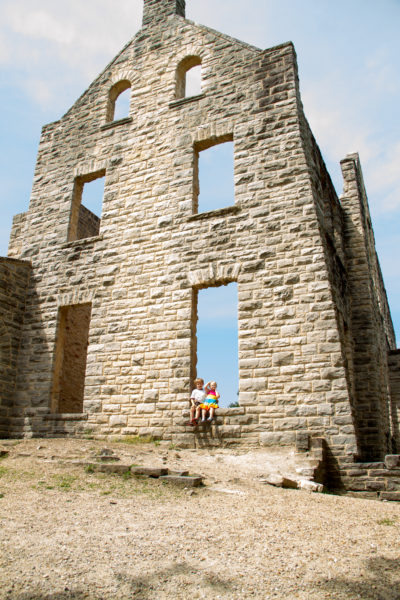 Disclaimer At times we use links on our website, which might earn us a small commission at no extra cost to you. See full policies here.
History of Ha Ha Tonka Park
If you haven't been to the Ha Ha Tonka before you have to first stop and see the castle ruins. This castle was supposed to be a business guys get away from the big city of Kansas City in the 1900's, on his way traveling down there he had Missouri's first automobile accident and was killed. At some point later the sons turned it into a hotel, but it burnt down in 1940's, eventually even the watertower burnt down too. It over looks the lake and the springs wonderful beautiful landscape.

Features around the Park
Other than the castle ruins there are other items to see at this park and such great beauty you see why this guy picked this area to build a home away from home. Some of these features include a natural spring, the balancing rocks, and the natural bridge. You can hike a ways or you can visit most of these places by car and then only walk a little bit…as we had one kid with a broken arm, a barely 3 year old, and other children we went this route this time. Tip if you are going to visit take walking shoes that no matter what.
Natural Bridge and walk paths are unique. It is such a cool and unique feeling walking under a bridge that man had nothing to do with creating.
I would love to hear in the comments below if you have ever been to Ha Ha Tonka.