Science City is a classic here in Kansas City and when I realized I have never let you guys know more about it I was kinda shocked! I guess it was one of those in your backyard kind of things. We would love to ask for memberships as Christmas gifts so we went a lot when the kids were littler. Did you know most memberships have rights at other museums this made it cheaper to travel to get in free other places? Science City is in the old Union Station building in downtown Kansas City.
Science City in Kansas City houses many different exhibits in 100,000 square feet from ages 1 and up including a dedicated area for early learners. There is also an outside learning area included with admission currently running around $15-16 a person. Always check for changes before going. You can purchase tickets online or the bottom level of Union Station near where you walk in the parking garage.
Entering Science City
The entrance to Science City is the main level of Union Station through the gift shop. As a mom I hate this, but as a business owner I get this. 😑 Once you enter Science City, you start with a long hallway and the start of the fun! You will see several smaller things to play with like nuts and bolts in a magnetic center to build off, a black light maze, tunnel and triangle to climb through, a shadow wall, and more. At the end of the hallway is a slide with a UFO attached to it to have fun going down before entering Science City.
As you enter science City, you are on the top of three and a half levels. There is a center round elevator here but you can also walk beside the the elevator to the other side visiting and seeing things before using the elevator itself.
So Many Different Levels of Fun and Learning
There are several areas including a few newer areas added in 2020. One area is called Let's Play. This is place for littles with ramps, a kitchen area, and sensory play. There are several things around the play area such as a tree house where you climb and see little facts to explore, interactive puzzles with brain teasers and balancing skills, and whisper dishes. You can sit in a helicopter above the heights, the sky bike takes you from one point to the other across three floors above. These are a lot more individual attractions but there are several related exhibits too.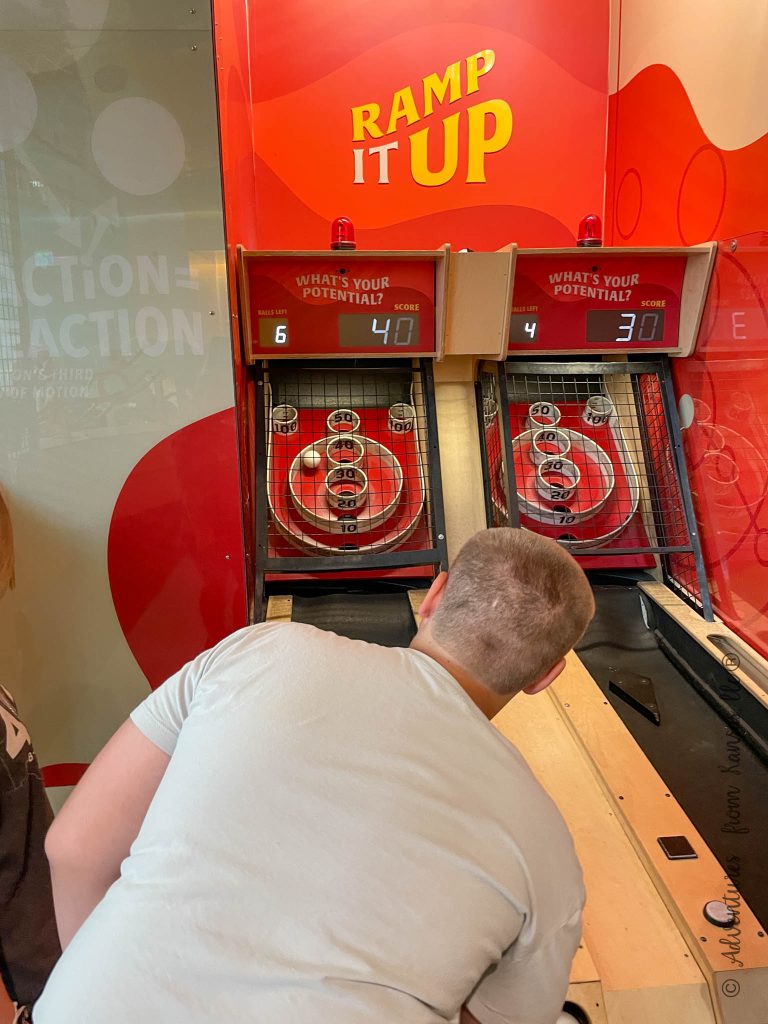 One attraction exhibit you see when walking, which is on the half level, is carnival games. This is so fun and tells you how science applies to the games we love including ski ball, basketball, maze crazy, circle of chance, circle mazes, roller ball, and strength hitting. Oh and don't forget the mirrors that make you look all funny. I'll also note that I was with my nephews on this trip and didn't always get professional pictures like I want. It is what it is. 🤷🏼‍♀️
Another fun spot is Mister E Hotels which uses your mind to play tricks on you but also learning the why behind the magic. It is just as interesting see if you can figure out all 21 items.
Some Great Spots for all of the Littles Too!
On the bottom level, there is an indoor playground that is maybe preschoolers age for best and older as the stairs on the climbing area is pretty far apart for even most 3 year olds. Across is a wonderful Nature Work. You can see and observe several small animals and their habitats. This area was kind of dark before so I love that they added and expanded this area made it brighter.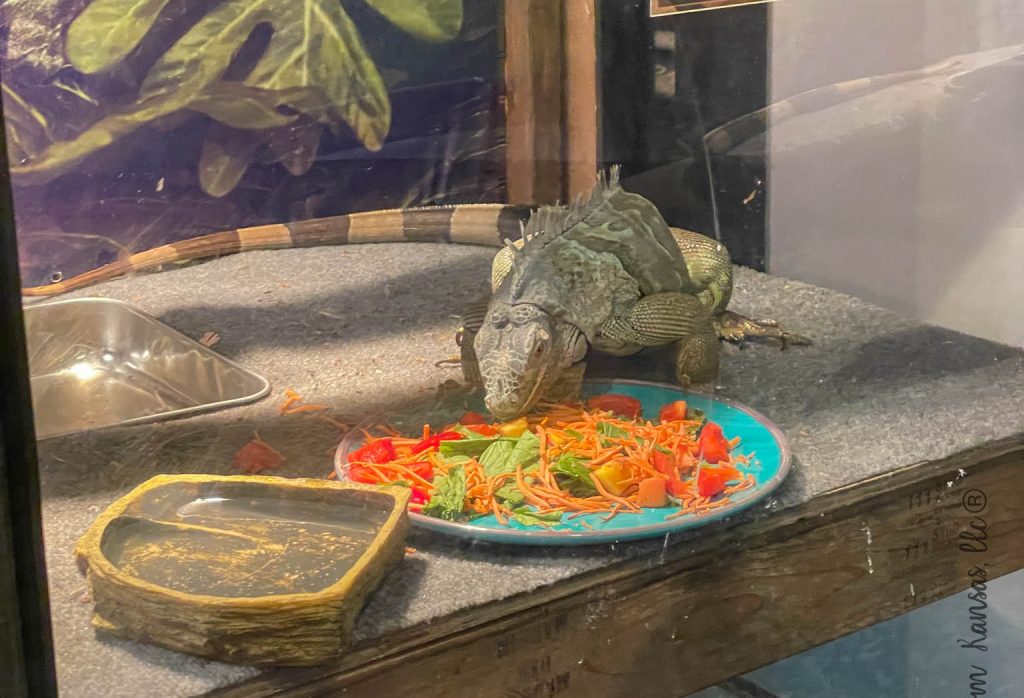 Another great area and my kids favorite from elementary up is Every Last Drop! Expect the kids to get a little wet. There is a current table that you use with these rectangles to change the flow and then send the balls down so you even race. There is also another water table that you move different wheels and things to see how it changes where the water goes.
Another area from across here is Genetic Unlock the Code where older kids can learn about DNA and genetics. Between a dance off, duplication station, trait tree, chromosomes, and more in this exhibit area, there is plenty to experience. This area has a lot more reading than others and is easier to understand with older children in my experience.
On the bottom level, there are several areas to explore into a tunnel sewer slide, sand geotopocal map, flood levels, and how water works in our homes. There are several areas to explore in the great Science City.
Dinosaurs and So Many Other Games!
In this large bottom area, there is also a dinosaur play area where you can brush the sand away to relieve the fossils. There are several fossils to see and read about nearby. There is also Science on a Sphere which talks weather, oceans and more on an earth sphere. This area has a new creative room that has many sections including a paint room where you can let your creativity go wild as you paint on the glass walls.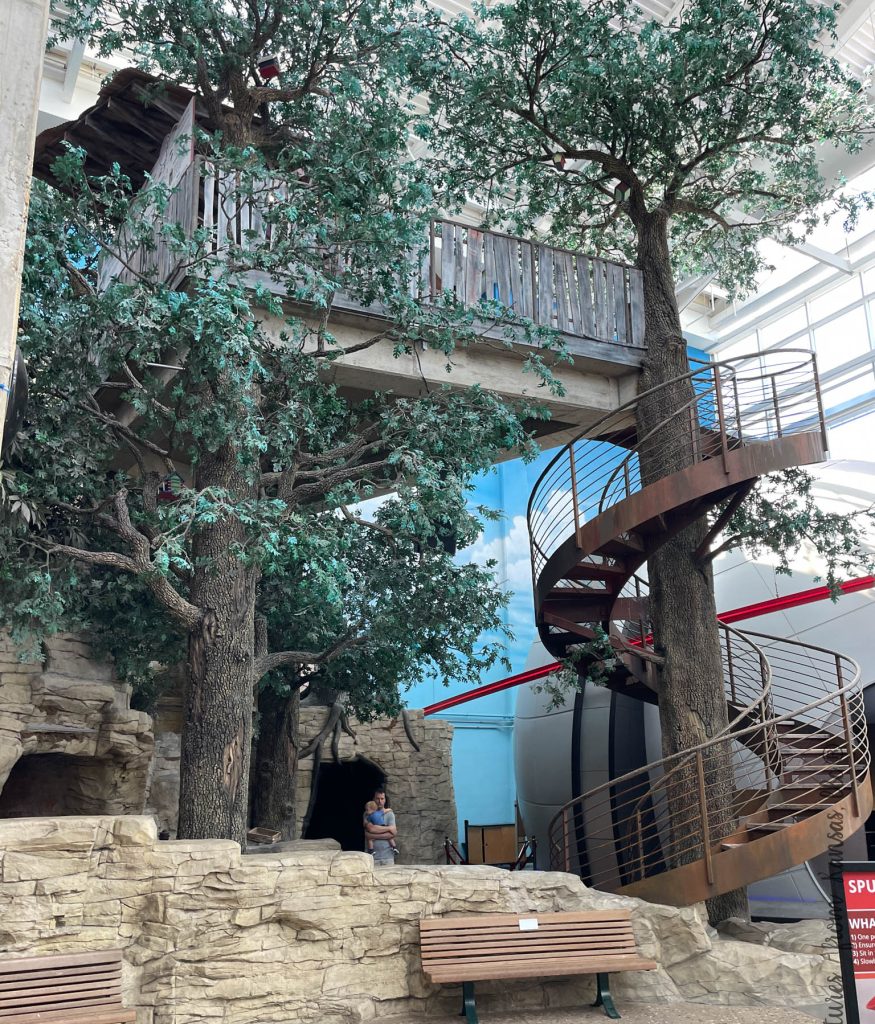 Another area in this creation area is the sand room loved having the three spinning wheels to see how that could change the pattern of what you what's created and using different combs, sand light table creating elements on top of light, and then an area with supplies and tables to create other art.
Outside, there is a large play area with life size chess, checkers, and Connect 4. They also have cornhole, and several other fun things to try out. Have you ever thought about lifting other kids in the air? You can try that with the level lift, don't forget to try out the zip lines, the ramps and platforms you can run on, the wheel deal which is a globe that spins, pulley power, the screw slide, and the red white Pringle chips to climb to the the top. When the weather is nice this is a great area to come and enjoy for a little outside time while at Science City.
Learning CAN Be Fun
Some of the other areas are Amazing Brain learn about emotions, memory games, mind games, balance, and lie dector test. Don't forget the Nose Knows when you see how your brain responds to smells. Another favorite area is Science of Energy which you can test walking on a giant wheel to see how many watts they can generate and speed.
It also has bikes to see if you can get the lightbulb to light up, an energy crank and a windmill display all with information. This is still one of my older kids favorite areas young and old. The last area is the All Aboard. This has always been down in this corner but never had much with the updated they have truly added a lot to this area.
All Aboard!
All aboard at Science City is in the bottom floor in the back corner. I love that the sign as you enter changes every so often. There is a floor and table or wooden train track to rail along the tracks. There were many cars for many kids to play with. Kids will love the giant steam locomotive where you can pretend to drive the train and move things around and also a mail car where you can grab the mail off the hook, sort the mail for each city. Check out playing on the sleeper and diner car.
When you get on the diner car, you can play kitchen in the back and deliver the food to the table. My favorite new part of the All Aboard experience is the Load it Up. This experience really shows how it all works together, showing the tractor harvest the ball as you wheel it up, see it drop and then run around to see each stage and move the levels and the wheels to see them drop into the room. Don't forget to check out the mode railway and the tunnel to go to the inside and get a good all around view of this model train.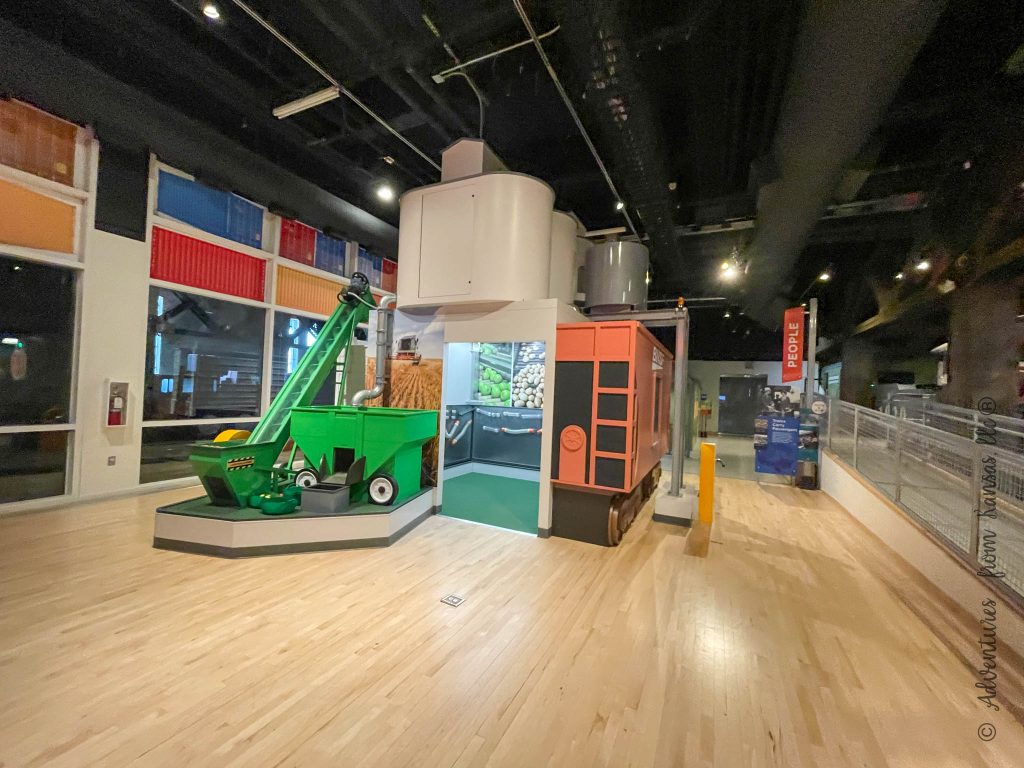 Final Thoughts
Overall, there is a lot to do here at Science City it's great for kids ages 4/5-10 for the best ages but kids on both sides of that can enjoy it too. It takes a good part of the day to get to all the exhibits. If you're local, the membership might be worth it if you like to go again and again. Another way to experience this is the POGO pass. (add affiliate link) Just don't forget to always check and make sure it's still one of the locations to visit.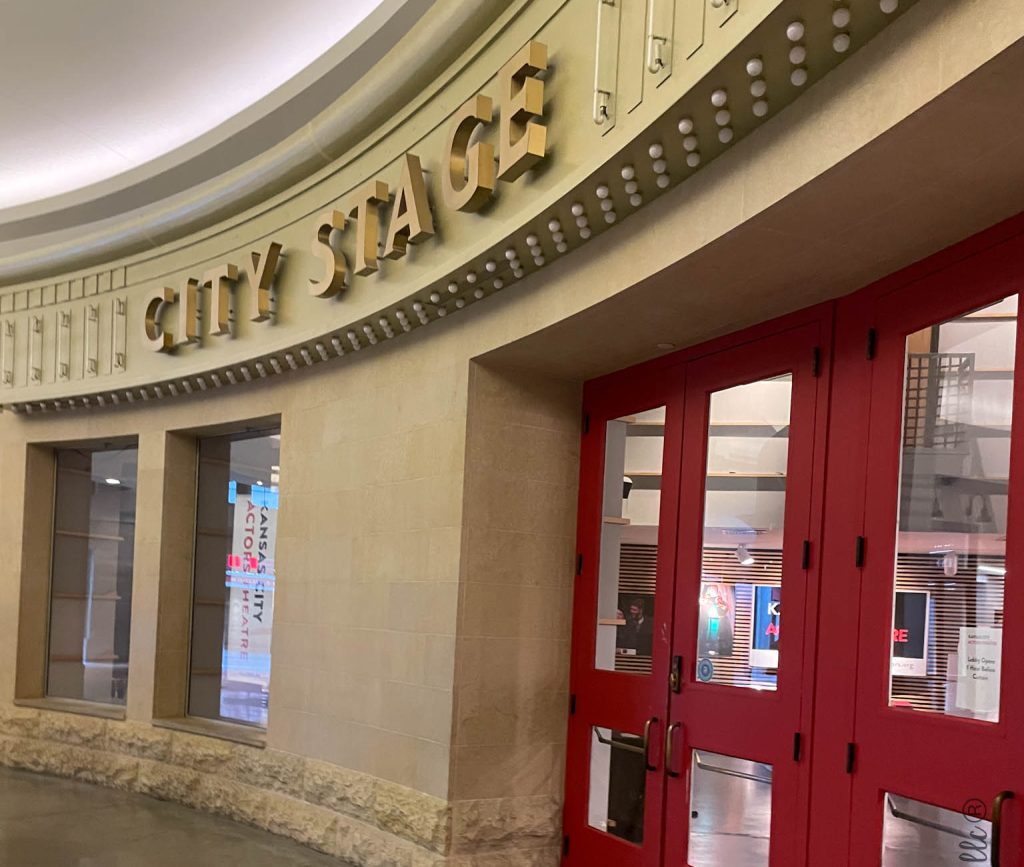 And don't forget to also check out the rest of Union Station including Model Experience with many model railway trains in different scales as well as a Lego exhibit! Check out this review from Braden's Engineering Show that talks about all the different model train scales and layouts that can be seen and explored!