As a mid point to the final destination of our trip, we decided to book a night at Tru by Hilton. Aside from a few misgivings about the room design and main entrance, it was a nice stay. But before I get to that, here are some of the cooler things that set this brand of hotels apart from the rest.
The Contemporary Look and Feel
Tru by Hilton fully embraces its contemporary, up to date look. From the moment you walk in, this is not your normal hotel. The first thing that stood out to me that I've been very used to over the years is the lack of any real check in desk. Now, if you have the Hilton app or go online, this obviously isn't a problem as you can check in and check out completely online. Also, gone (although I'm sure you can get them if you need them) are the "old fashioned" key cards to open your room. Once we checked in, we just used the digital room key on our app. Super convenient as we could just stroll in and head right to our room.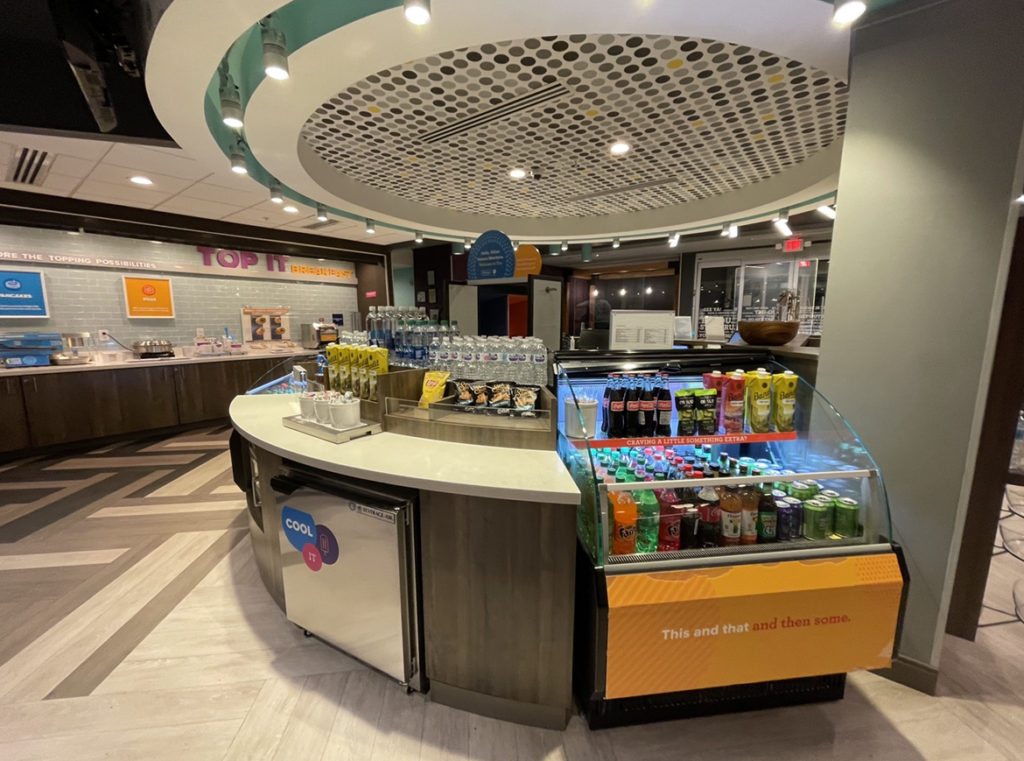 The main look and feel of the lobby is one of gathering and togetherness. The focal point is a game area rather than some fancy looking seating area. This was something that was particularly exciting because after a long day of driving, rather than being on devices and not talking to each other, you can actually spend some quality time together with simple games like Jenga (the giant version with 1x2x6 wooden blocks), connect four, and a whole slew of other things. Yes, there are charging ports everywhere, and I do mean everywhere. But the main idea of this area is to enjoy time together.
What Are The Rooms Like?
Okay, this is where the one misgiving I have comes into play. The rooms themselves were not bad. Design wise, they embrace open space and contemporary design just like the rest of the hotel. The only issue is, it comes at the cost of not having any sort of full size dressers or work surfaces, save for one pull out table.
There is a slim, 12 inch deep counter that funs almost the length of the room that holds the television. Luckily, there are outlets galore in these rooms which, for a family of four with multiple devices, was an awesome thing to have. All of this is understandable as the room itself is on the smaller side and full size furnishings simply aren't possible. This is just something to consider if you are looking at staying for an extended period of time as there is no real storage for clothes and surface area is limited.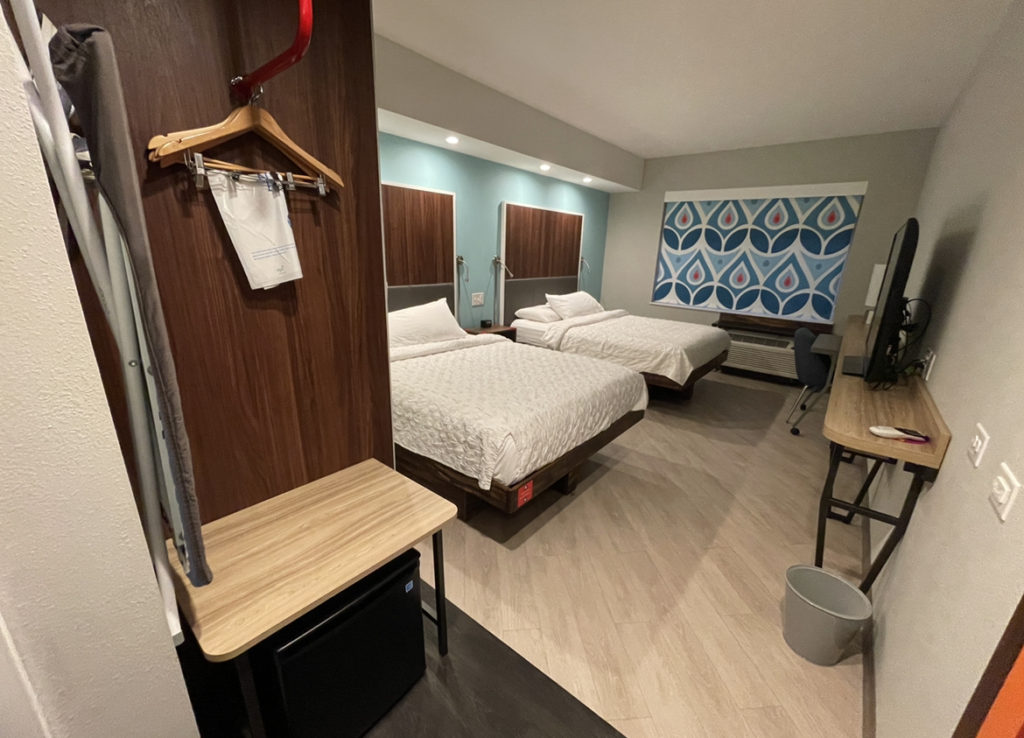 What Else Does It Have?
There is a nice little gym on site. Rather small but from the looks of it, still very complete. There is an ice machine and water container filler on the first floor next to the gym entrance which also has all of the ice buckets and extra cups. This is something to take note of as there is no ice bucket in the room, it is simply a small plastic bucket located next to the ice machine on the first floor.
The main lobby also has dedicated turbo chargers for fast device charging. They are located in a lock box so you can securely store them with a pass key while they are charging. Parking was convenient, there were no real problems finding a close spot. The main thing this hotel is lacking though is a traditional overhang over the front entrance. This wouldn't normally be a problem unless you are loading/unloading in pouring rain (might be speaking from experience).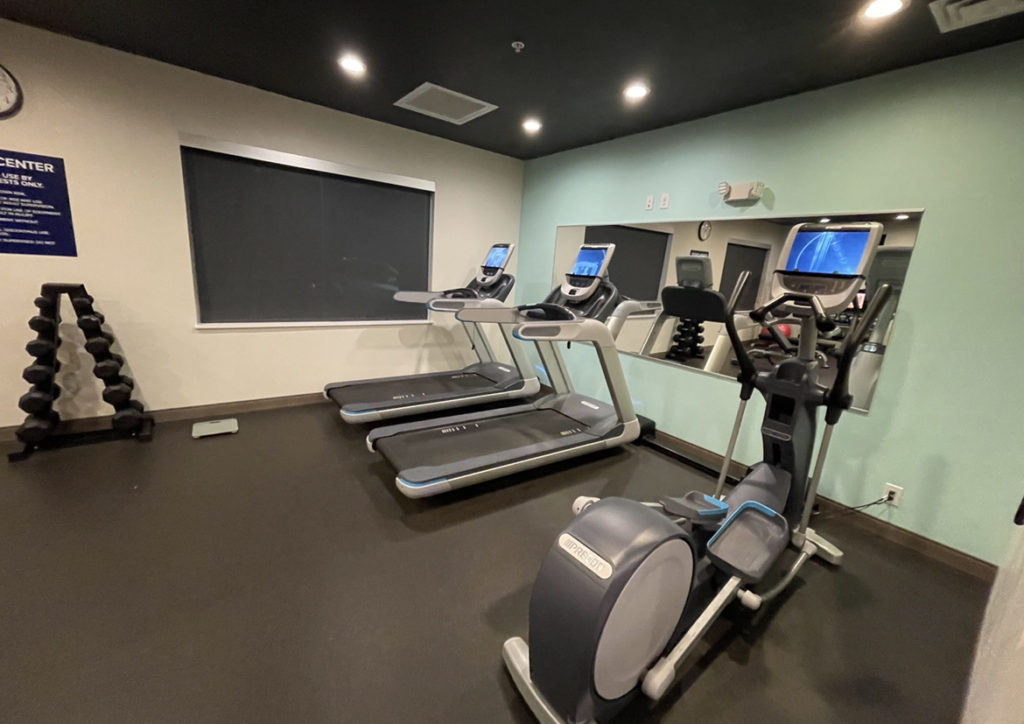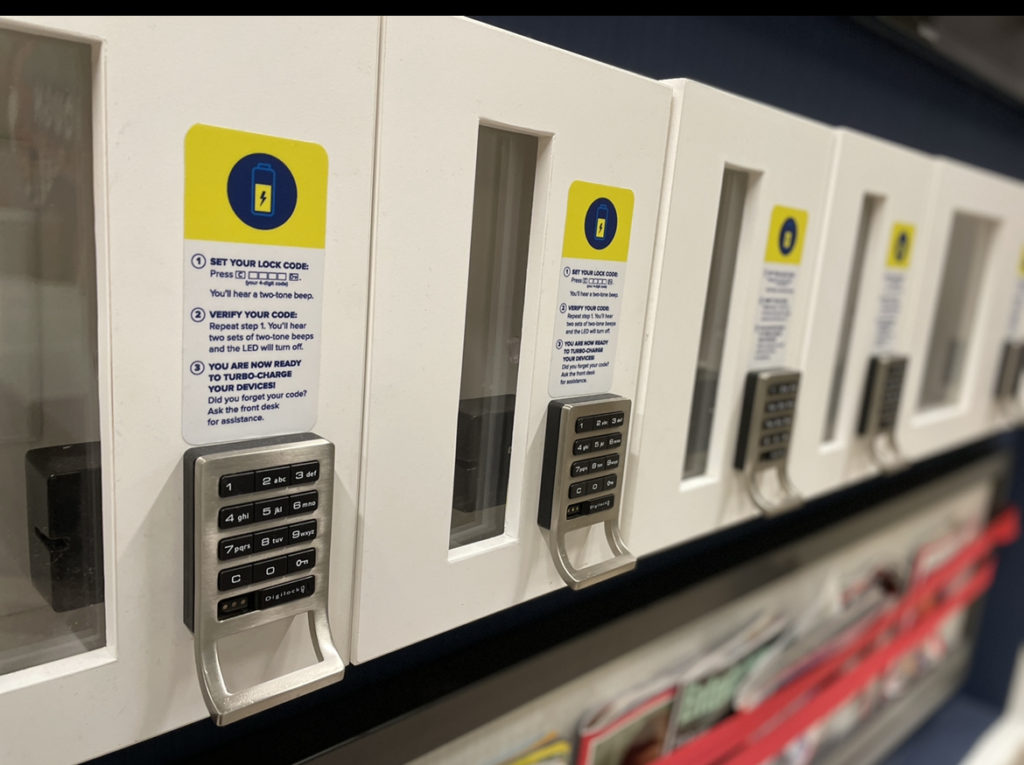 Hot and cold breakfast was included which is very nice. Although, it's a big slimmed down from most continental style breakfasts. Eggs and sausage, oatmeal, and pancakes were about the extent of the hot portion. Keeping with the times we are living in, the pancake station is completely hands free. Just wave your hand in front of the motion sensor. The machine will then drop the right amount of batter onto a heated conveyor, cooks it, and drops it onto your plate. I will say this was pretty fun to watch.
There are also bagels, cereal, fruit, and juice. If you need hot water for oatmeal make sure you check on the other side of the main desk area as it is not with the rest of the breakfast items.
Overall
This hotel is definitely recommended for a short stay. It has about everything you need for a quick stop. However, if you're looking at an extended stay, you might want to consider a few things. The lack of swimming pool, which for some is a big thing. And lack of storage space so you'll be literally storing items in your suitcase. All of that aside, as a one night stay, we had a blast. And, the game room was definitely a great way to unwind after a long car ride.
Don't forget to check out our other adventures!