Water Tower Park is located in Shawnee, Kansas off Flint and W 70th Street. This playground is built where the old water tower use to sit. It has a few nice information plaques to give information about how water towers where important to the area.
Park Features
Water Tower Park is a local neighborhood park with street parking and no restrooms. The walking path at this playground are in a circle like a water tower. There is a small feature with picnic tables. There is also benches around the circle path.
Water Tower Park Playground Features
This playground features plastic rock stairs that will get you to the first platform where you can some down a short slide. There is also lillypad poles, plastic circle steps to also get to the platform so you can come down the fireman pole. There is also a circle fireman pole steps that will take you to the larger platform with a twisty slide.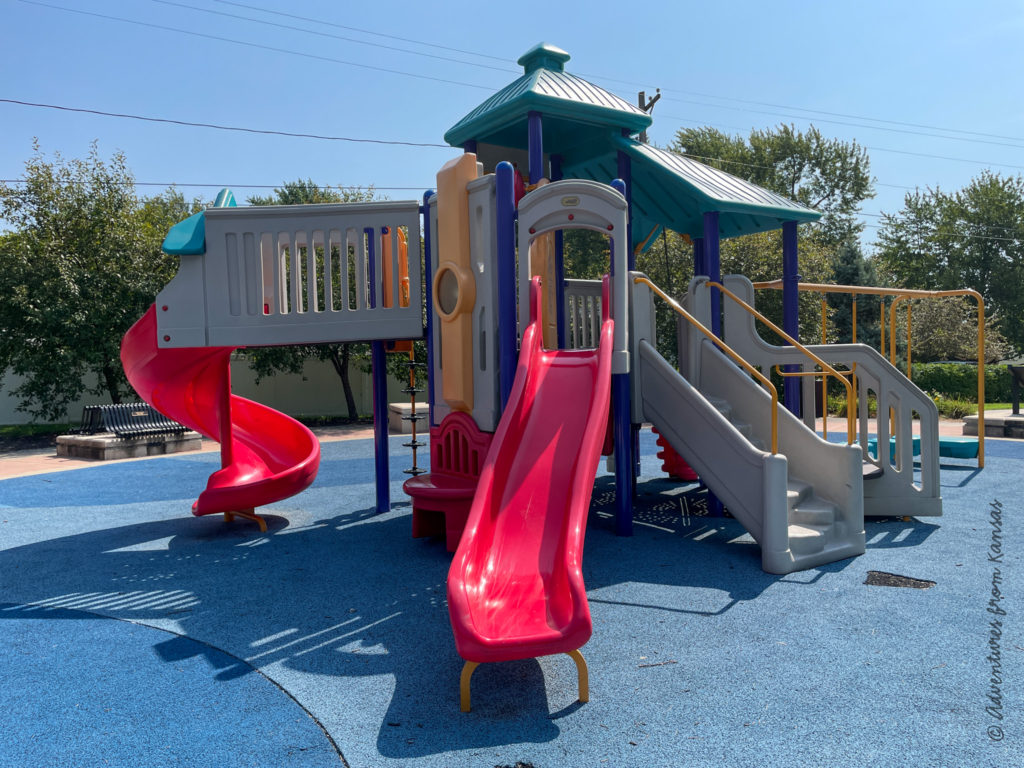 Overall, nice little park for a quick stop, check out other Shawnee Parks to visit here or go outside the city and check out some of these.