Stump Memorial Park is located off Woodland Dr and 47th Street in Shawnee, Kansas. This park features almost 60 acres of land. It has soccer fields for games only on the weekends and concession stands, but other times this park is just like traditional parks.
Park Features
Stump Memorial Park has soccer and baseball fields. It also features shelters with walking trails. There is also a playground and restrooms.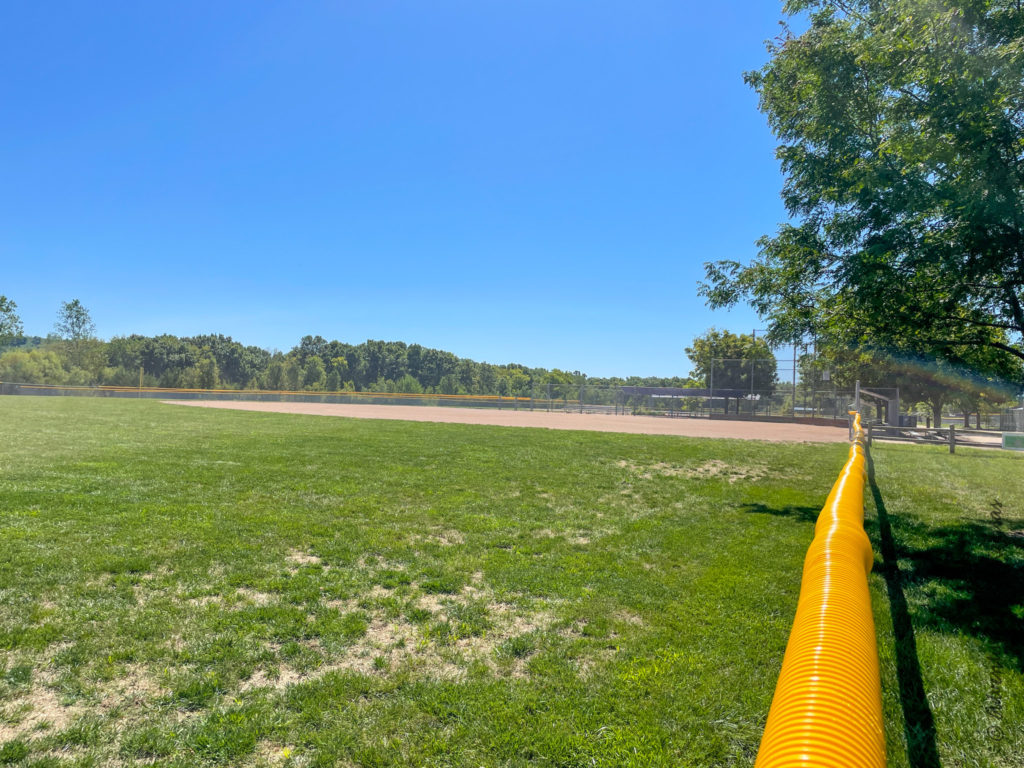 Stump Memorial Playground
This playground has a neat little playground with play dinosaurs to climb and play on. The playground has steps to reach multiple platforms. There are several slides a small wavy slide, a tunnel slide, and a wavy slide. There is a tic-tac-toe, window, and steering wheel. There is also a traditional ladder, curved ladder, and lillypad poles. There are some benches around the playground and a concert path great for scooters or walking while the kids play.
Looking for other parks to visit in Shawnee, Kansas look here, want to look outside of Shawnee check out the whole list here.