Wilder Bluff Park is the newest park in Shawnee, Kansas near 55th Street and Highway 10. The park opened in 2021 on over 40 acres.
Park Features
Wilder Bluff Park has a playground, sprayground, walking trail and more. This park features an over-mile trail through nature. There are lots of natural grasses and plants. The shelter is nice with a fireplace and a buffet ledge with power outlets. There are restrooms on the side of the shelter and picnic tables inside. There are also benches throughout the park.
Wilder Buff Playground
This park features a unique playground and sprayground. From the shelter, you can go down to the natural sprayground with rocks that shot out and spray water. There is a current and footbridge to walk into the area. The kids loved that the water gathered a little bit to splash and jump in.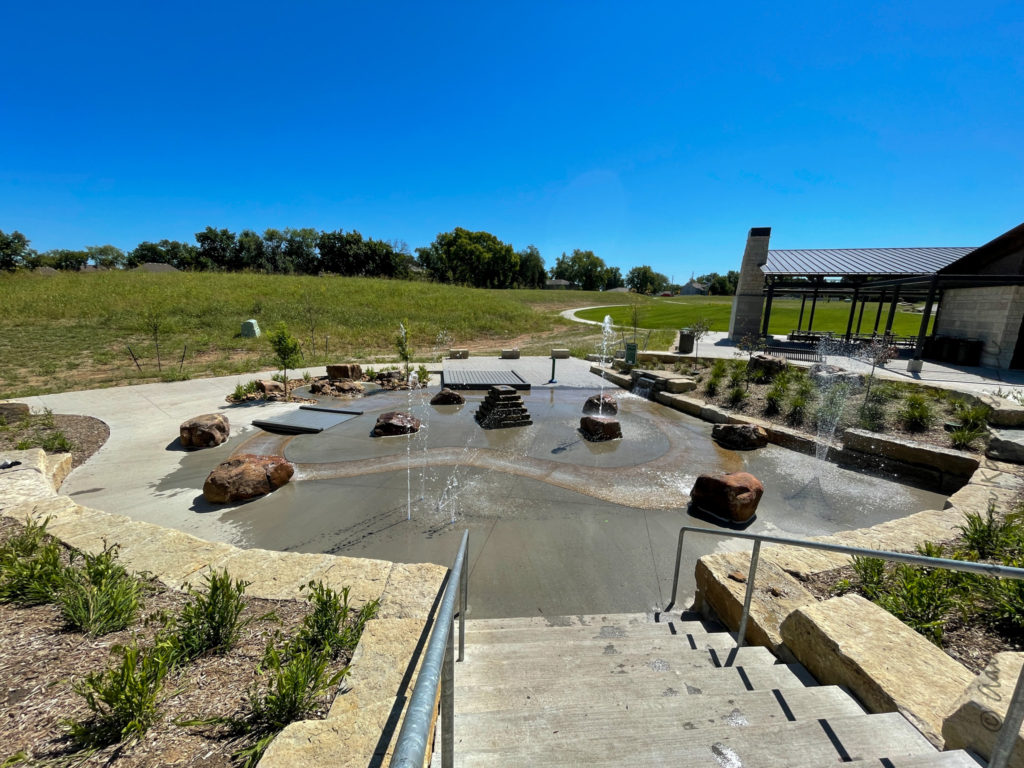 On the top area of the playground features two large web swings, a triangle shape spinner and climber, and a multi-shape climber. There is also a large slide down the hillside. For the playground, it starts at the top of the hill and you climb through ropes and hexagon shapes to get to the tunnel slide. There is also one other way up the rope ladder. There are also some musical instruments scattered around the park.
Overall, this park is nice. However, I feel it was easier for older kids and while some toddlers might be able to do, I think it is geared to the larger age kid as far as the playground is concerned. I enjoyed the spray ground and the fact they kept it open through September as the weather was still nice for it. Loved the nice shelter and restrooms. Would be great for family events as its close to the playground.
Don't forget to check out the other Shawnee parks!