Oregon Trail Park is located in Olathe, Kansas off Dennis and Robinson Drive. The park is named after the Oregon Trail which passed nearby.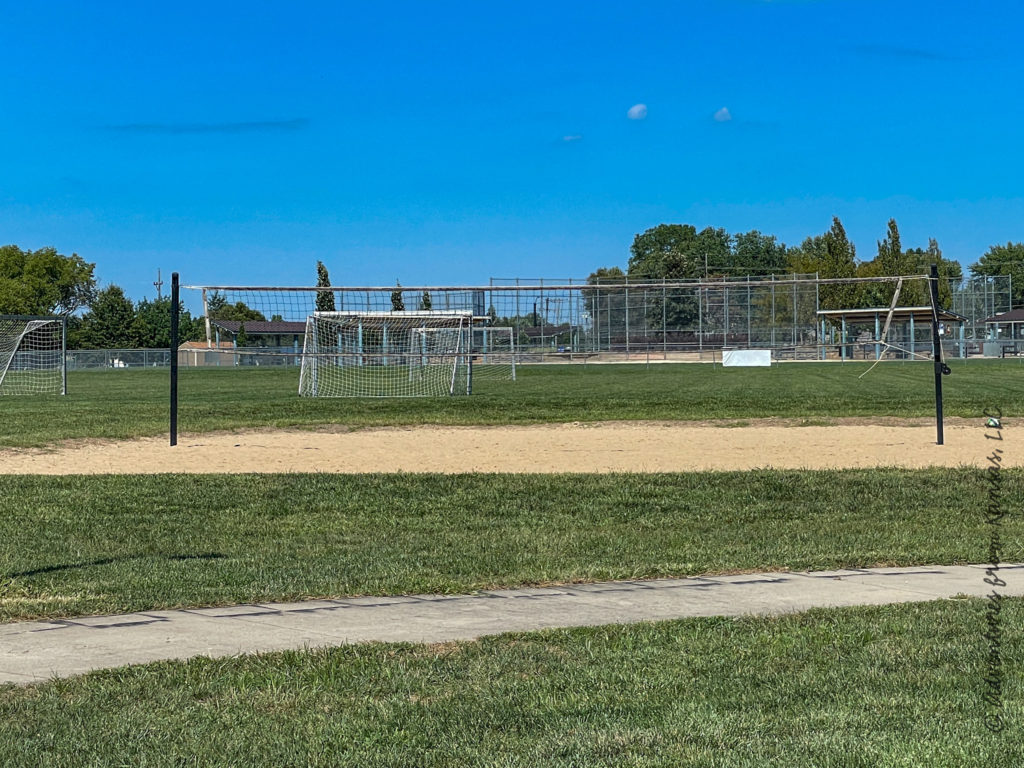 Park Features
Oregon Trail park features two shelters, grills, and a water fountain. This is a large 18-acre park for the community with many features including a playground, lake, and walking trail. There are four baseball fields, two sand volleyball courts, a soccer field, and a playground. The pond has a trail and deck where fishing is allowed.
Oregon Trail Playground Features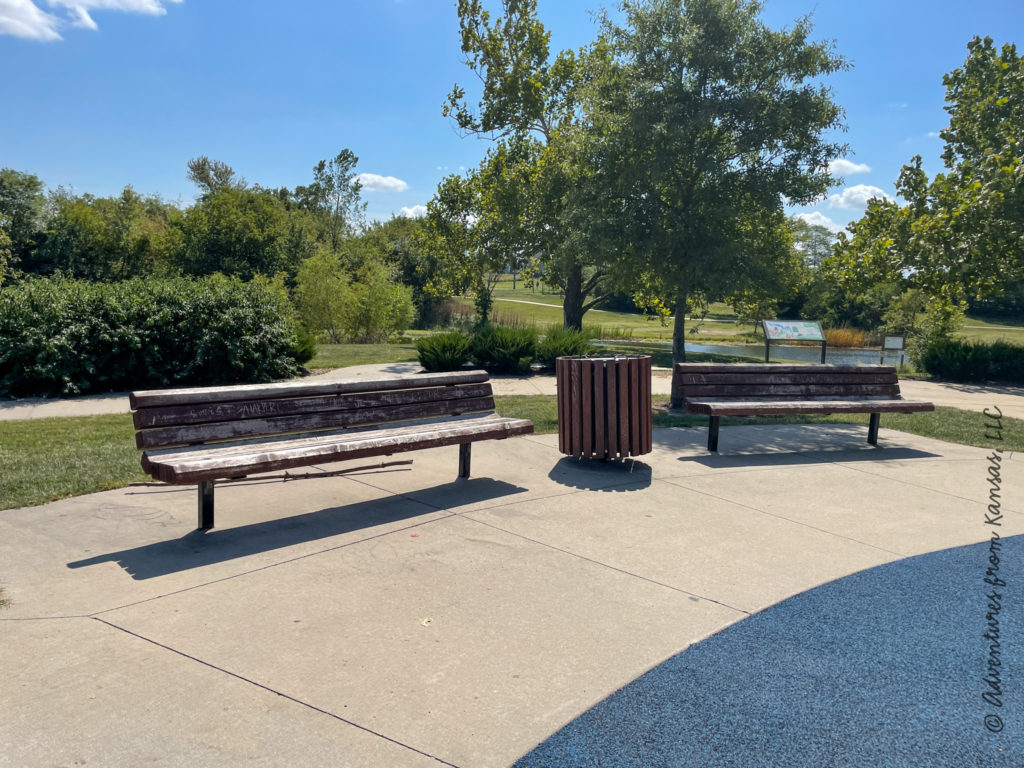 This park playground is fun and unique with a pirate ship style. There is a path around the playground with benches. There is also a sea monster coming out of the blue ground. At the start of the ship, there is an anchor and a printed map and place to sit with two holes to climb through. The side of the boat features rectangle windows you could climb through as well. At the back end of the ship, there are also some windows and spinner things off the ship where you will find the stairs.
After going up the stairs, you can see out windows or go down the wavy slide off one side of the ship and a twisty slide off the other. There is also a hard bridge over to some other windows. There is also a tube tunnel on the bottom of the ship to climb through. Using a sideways rock wall you can also climb up to the platforms to the slide or even the fireman pole.
This park has many nice features and a unique playground. There is a nice size parking lot and restrooms which makes it great for long day play.
Don't forget to check out the other Olathe Parks!