When I learned about this park, Goppert Teen Park, I knew even though it wasn't in Johnson Country, Kansas that I had to check it out and see if it was as neat as it sounded. I mean, who has ever heard of a Teen Park?!? Seriously though, if you have, or have one near you, I want to know more about it.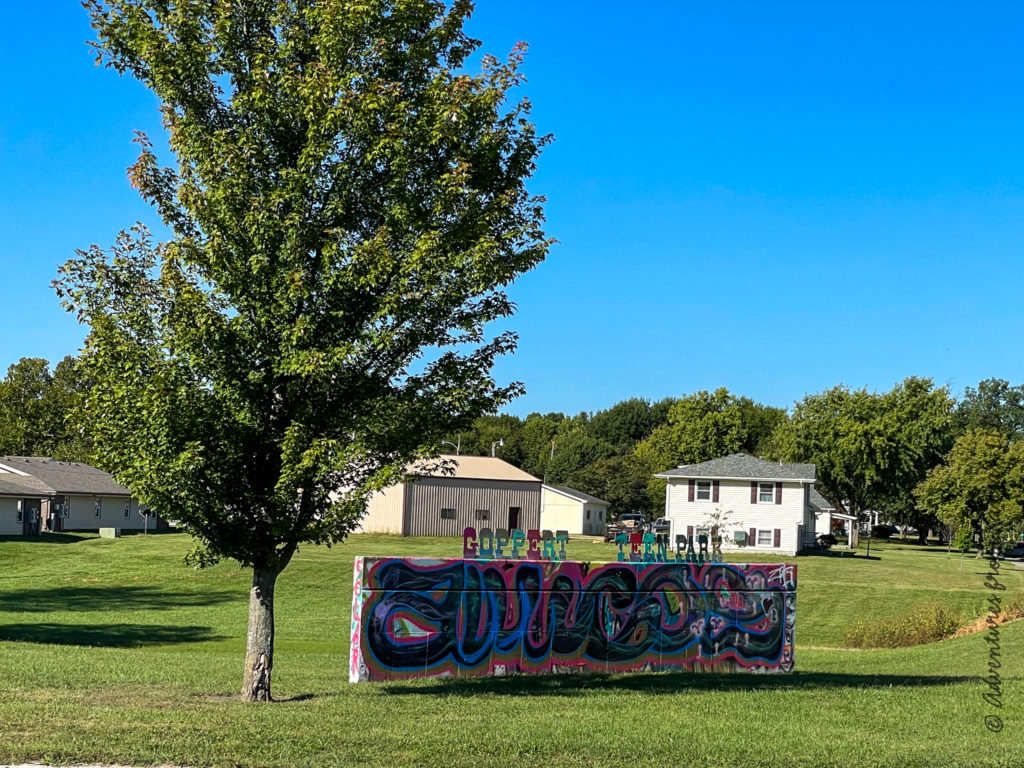 Goppert Teen Park is located in Miami County, in the city limits of Ottawa, Kansas. This park is between 15th and 17th Street just west of Main Street. This park was brought together by a wonderful unit they called Playful Task Ottawa with the focus of making sure all kids including teens have a place to have fun safely.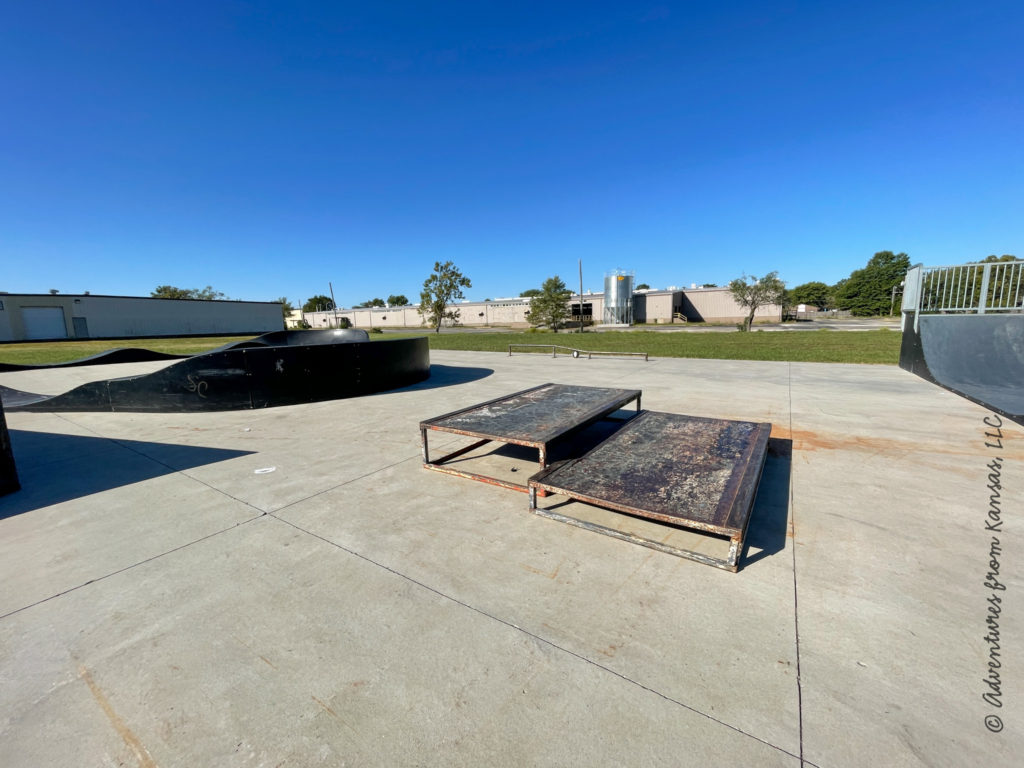 Goppert Teen Park Features
This park is one of the newest in Ottawa featuring a skate park, obstacle course, basketball court, pump track, graffiti wall, along with foosball and table tennis. There is a long gravel parking lot the length of the park. The only downside of this park is there are no restrooms.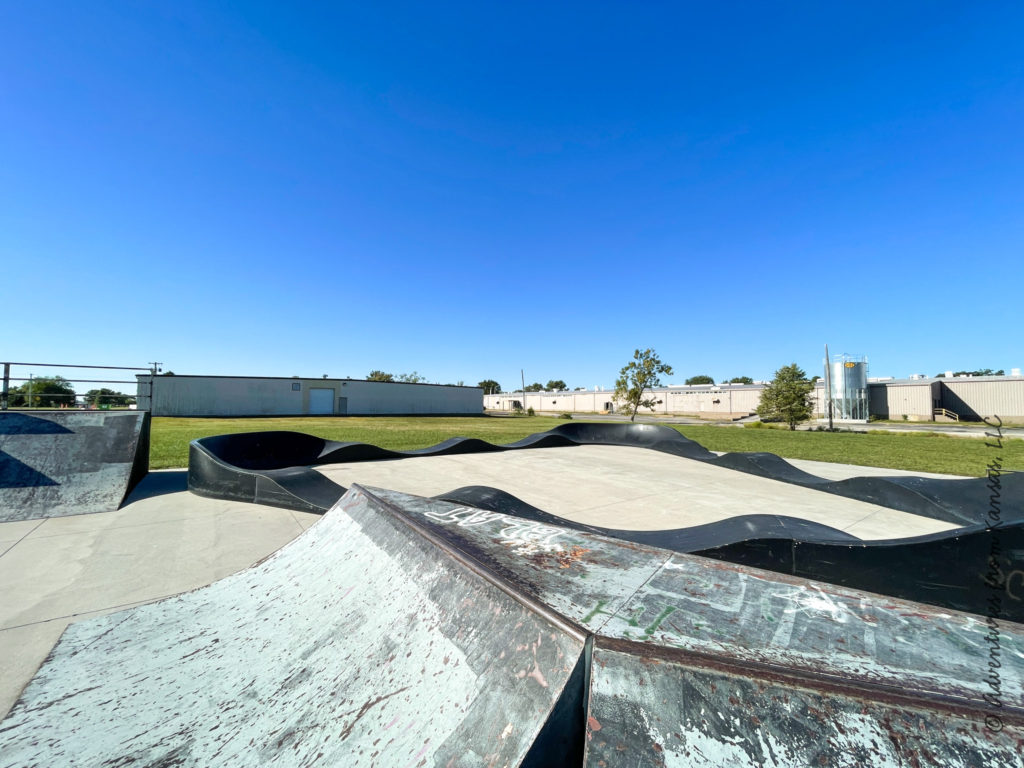 Goppert Teen Park features a large green space, nice pump track and skating area with even a rail. As I don't know the proper terms for all the equipment going to leave you with a few pictures of the ramps and pieces.
The park also has what they call an obstacle course. Think Ninja Warriors, with a peg bridge, and intense monkey bars. They also have wheel bridge, it is three giant wheels that turn when you hang on them. There is also a rope jump hang that you could use a few ways, with either all fours or like money bars, globe grasp which is around ball like in the air extend, quinteslope steps, and spider wall. All of these have instructions on proper use and then of course you can use your own imagination to use them also. I think they all look super hard but I think the spider wall would be the coolest to try.
This park also has three full size basketball courts. So, many games could be playing at once. This is nice if you want to play full or half court you have your options. Just bring your own ball and you will be ready to go. Anyone up for a game of HORSE? Haha, that is my extent of basketball really!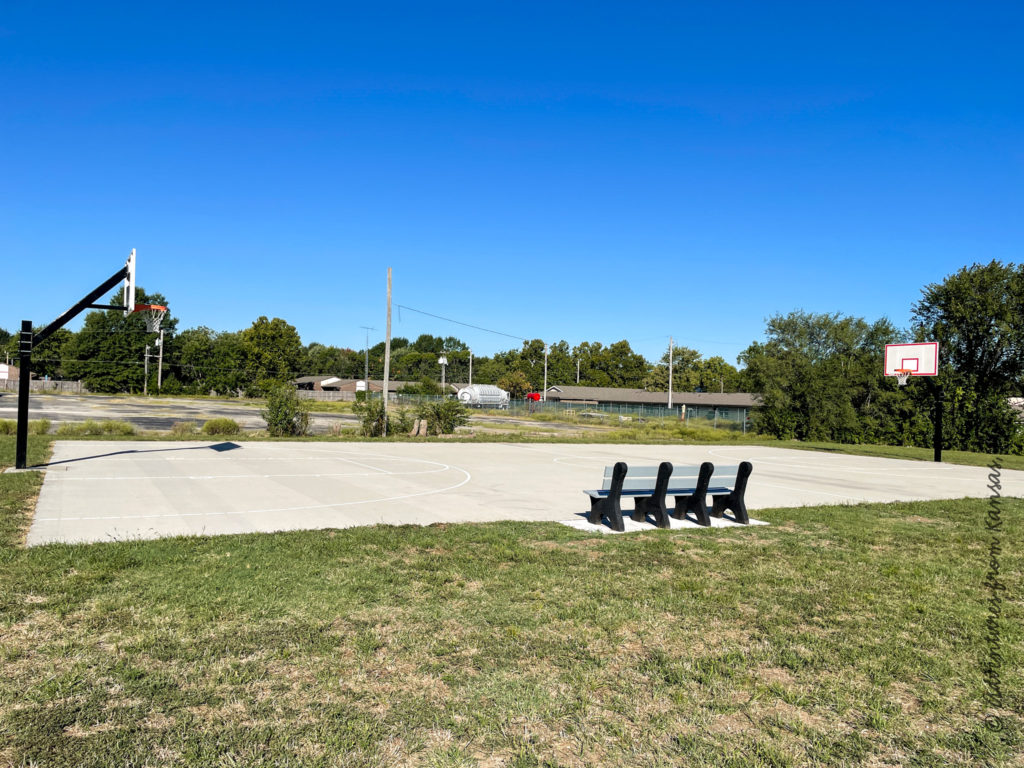 The other three unique features of this park property is the concrete foosball table with working guys to turn. We didn't know these were there, so we didn't bring any kind of ping pong ball or anything. You could tell someone had been playing with a bottle cap. It worked and was really fun to play against the kids. Another is the concert table tennis court. Bring your own paddle and ball and off you go to see who can win. The last of the three pieces is a built in graffiti wall for kids to purposely bring their own spray paint and graffiti on this wall at the entrance of the park. I love this idea to allow for the creative release for teens.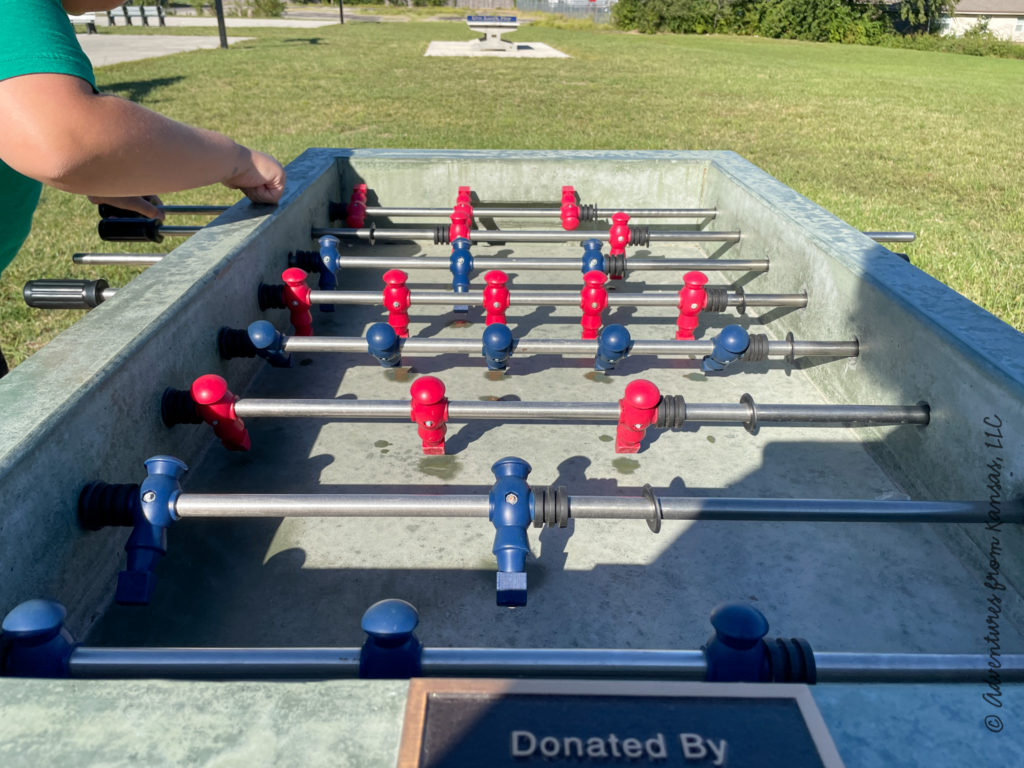 Overall, I think this park is unique has features I have never seen and will attract the older kids. The only downside is no restrooms. If you have teens and live anywhere nearish by, I suggest you go to this park.