Herman Laird Park is located off Johnson Drive in Shawnee, Kansas. This park is near Shawnee Town 1929. It is 13 acres and includes many fun features like basketball, tennis, and a nice green space without trees.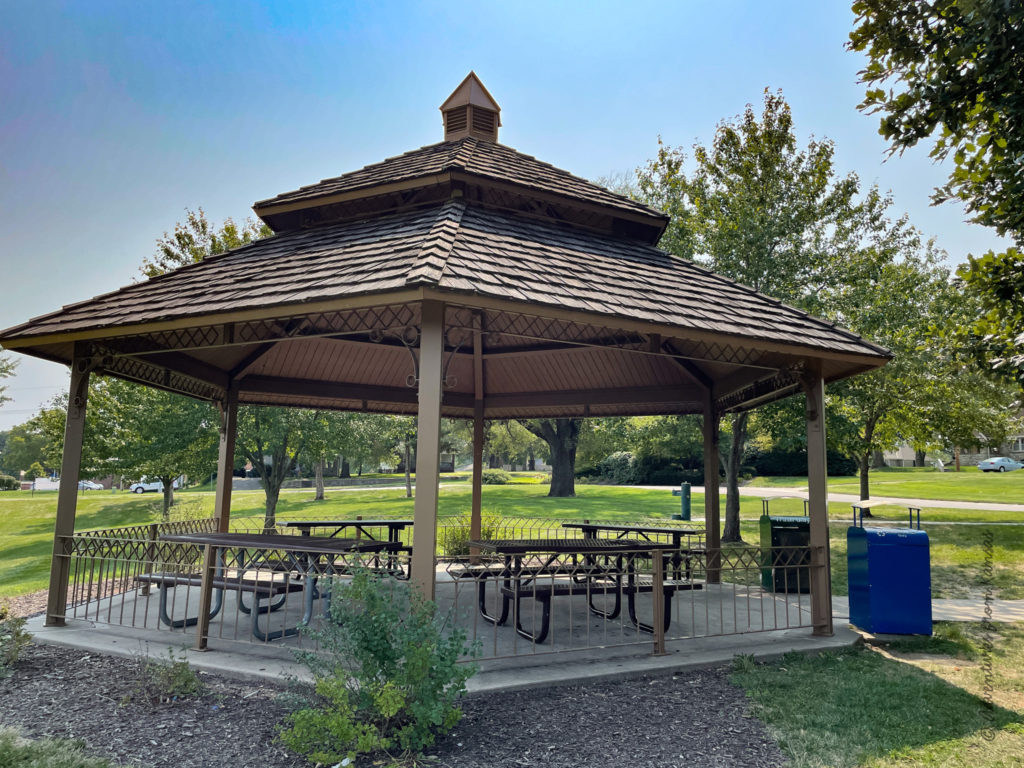 Park Features
Herman Laird Park has two tennis courts and a full-size basketball court or off-course where two games could be playing half-court. The green space between the park and the museum is part of the park for multiple sports or just to play around on. The shelter house is hexagon like many of Shawnee other parks with a few tables and sits nicely to the playground. There are restrooms at the end of the park near 57th Street. There is also Chief Charles Bluejacket Memorial Fountain at the beginning of this park.
Herman Laird Playground Features
This park features a nice playground and swings. There are two traditional swings and two infant swings. The playground features two main sections with lilypad poles in the middle connecting them. On the first platform, you can get to the tunnel slide by climbing the stairs, using the rock wall or metal swing ladder. To go down there is the slide, but there is also a fireman's pole and the double bars you can slide down. Off this platform, there is also a chin-up bar.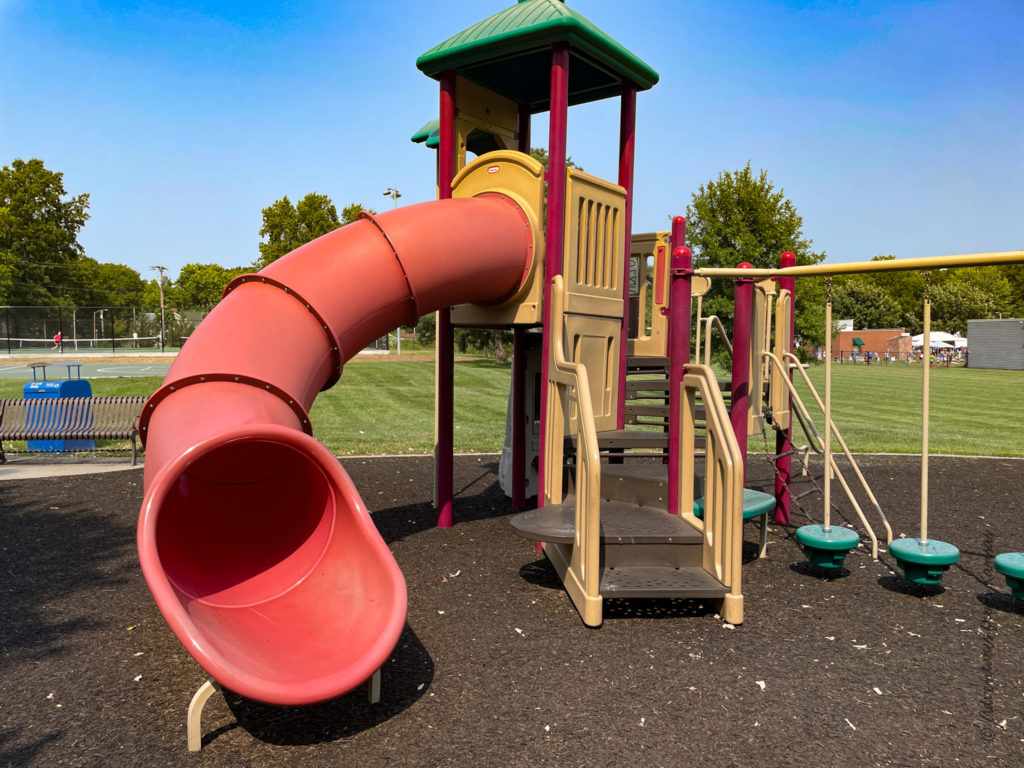 The other platform features stairs as well and rock stairs, ring ladder, and disc steps. There is also a fireman's pole off of this platform and a curved slide and a straight slide. With lots of climbing on both ends of this playground, it is sure to be a hit with the kids.