Oak Park Park is located in Overland Park near 435 and Quivira. This park is just over 16 acres that feature included wooded area, green space, and playground. This park would be a great sledding park as it's not too big of a hill and goes into lots of green space.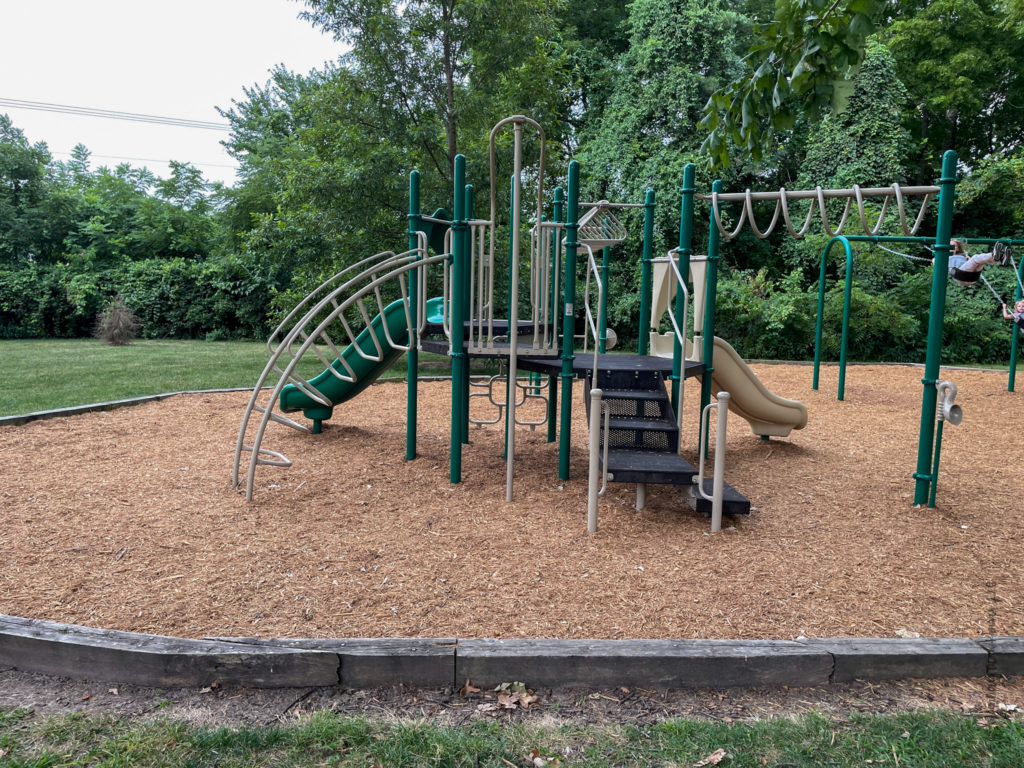 Oak Park Park Playground
Oak Park has benches around the playground, one traditional swing, and one infant swing. This playground has several monkey bar types with the triangle and the monkey rings reachable by the platform or ladders. Using stairs, curved ladder, or square ladder you can reach the platforms where you can choose to take the cream-colored slightly smaller slide or the green slide.
Overall this park is interesting as to get there you ahve to go down a small hill which makes it great for sledding, but harder to reach on foot. This park is nice for the subdivsion near by as it doesn't have a ton of sitting area, restrooms, or even parking. If your wanting more of a community park check out the Overland Park Round up to find the perfect park to visit for you or go outside OP and check out one of these parks.