Bluejacket Park is located in Overland Park, Kansas off Bond and 101st Street. This is a ten acre park with trails and green space to go along with the playground and tennis courts. There is also a pool but with the last two years, they haven't been open.
Bluejacket Park Features
This park has picnic tables throughout, some benches, a trail, and lots of green space. Since this park is near the Bluejacket Pool it does have a parking lot but no restrooms. This park also has a playground and tennis courts.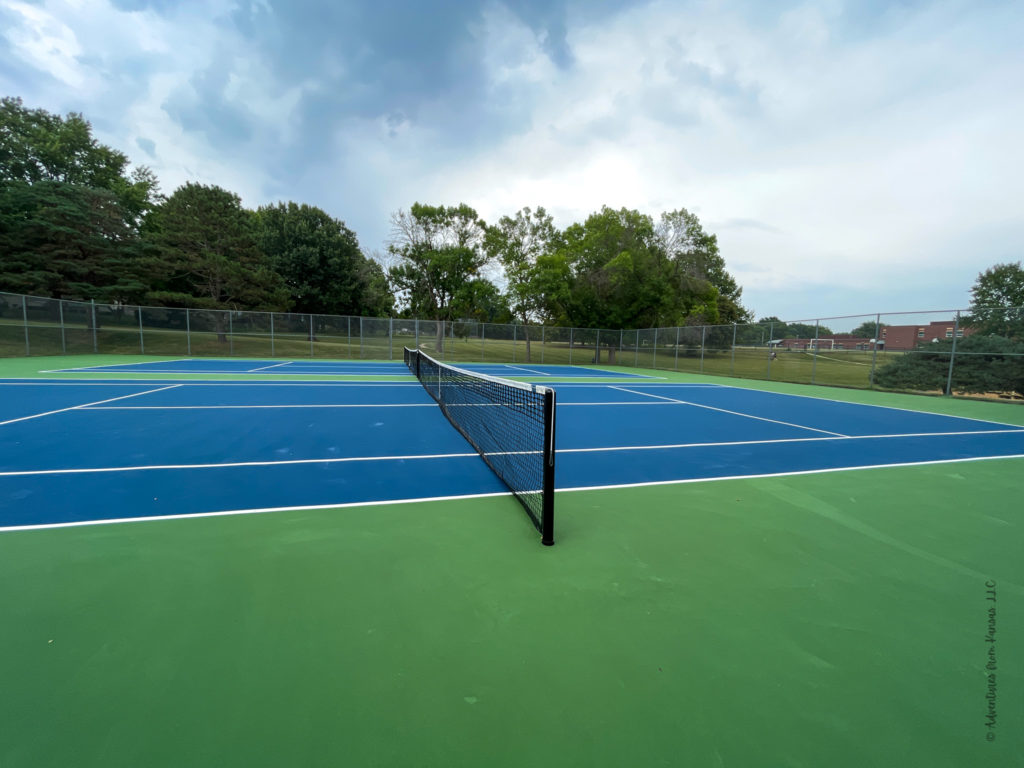 Playground Features
Bluejacket Park has a swing set with one infant swing and one traditional swing. There is also a playground that features mini rock ladder, ladder, steps, fireman ladder to get to the platforms where the slides are. There are also monkey bars as another way to get to the platform. Once at the platforms, you can choose the double straight slides or the longer wavy slide to get back to the bottom to do it all again.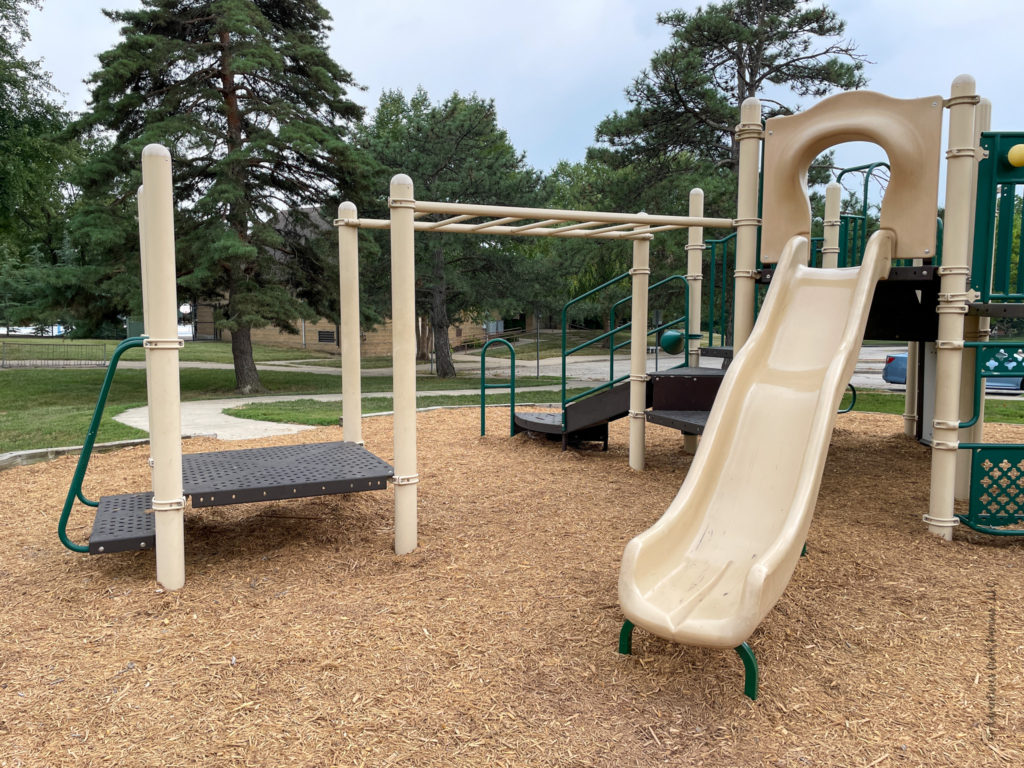 Check out other Overland Park parks or go outside the city and check out the other parks Johnson County has to offer.