*This post has been updated in 2021, from the original publishing in 2017.*
Antioch Park Features
Antioch Park, even though it's located in Merriam, is a part of Johnson Country Parks. It has two vehicle entrances, 44 acres, lakes, multiple types of courts, grills, playgrounds, and more. The southern entrance has a variety of sports options. There is a full size basketball court, two tennis courts, a bocce court, horseshoe pit, a shelter, and restrooms. This area also has many locations to join the trails or walk on the bridge that goes around the large lake. There is a nice size shelter on this side of the park too.
Playground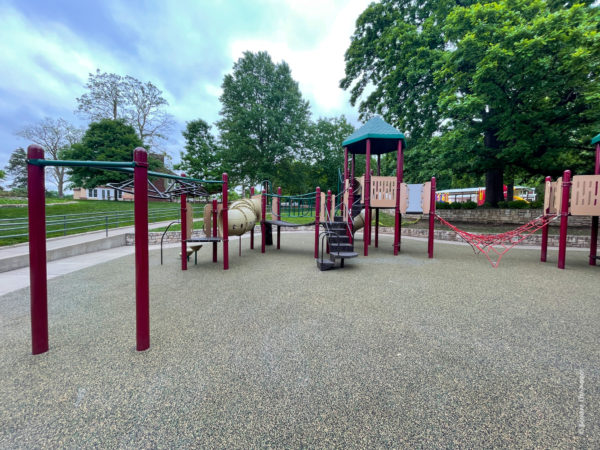 Upper playground area features a newer playground and the Dodge Town. The playground was redone a few years ago, the old Dodge town was rebuilt and instead of being several smaller buildings, there are two long stretches of buildings that are all named. Some of the areas have benches inside or things that make you think of that building like jail cell, school, ticket taker. At this part of the playground, there is also a playground that looks like a train engine and caboose. Off to the side there are the office buildings, a picnic shelter area, the restrooms, small swing set with a double swing, and traditional swings.
The newer playground upper area addition features some slides, climbing tunnels, and spider webs for the kids to play around with. Not too far from this is another set of traditional swings.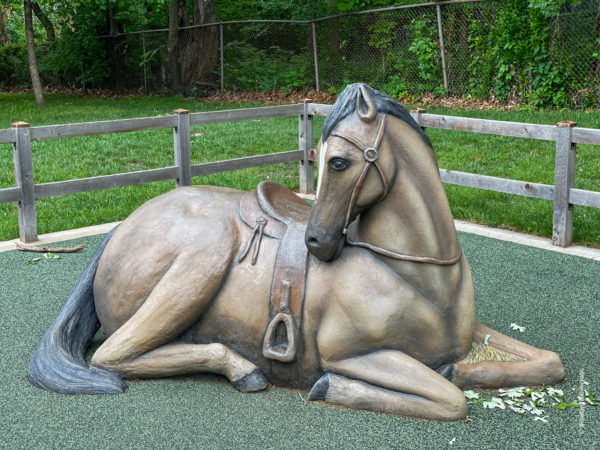 The lower area playground features a large rock to climb, multiple slides, and two playground sets. One more for smaller kids and the other for bigger kids. There are slides, spider webs, tunnels, and monkey bars. The nice thing about the lower playground is it's near a large sitting shelter with many benches and shade.  This playground features shade with the many larger trees still available around it to keep it cooler. The upper playground doesn't have as many trees but it does have areas to rest.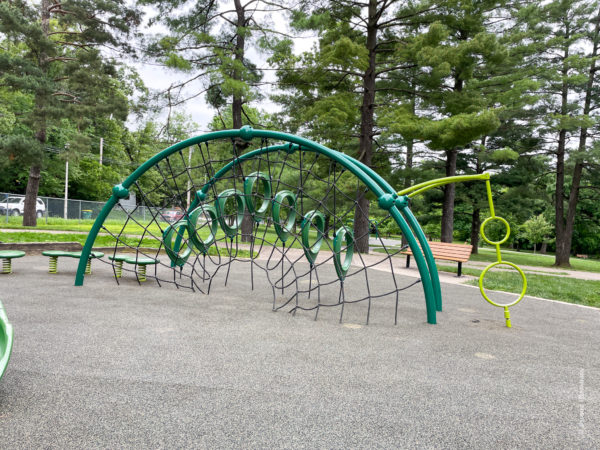 Other Features of the Park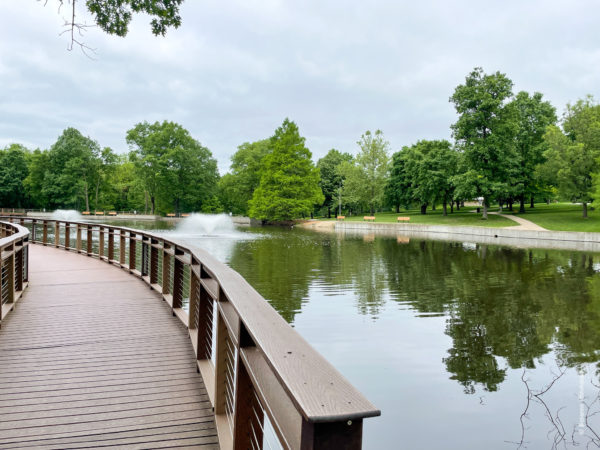 The main entrance of Antioch Park features the rose garden, that has a nice water fountain, you can easily access the smaller lake and several trails from this spot too. Going farther into the park, there is a newer shelter on the left hand side, and a fire pit with tables built into the hill side on the right. Down by the lake there is a shelter with tables and a grill right on the water. There is walking path, a bridge around the lake, but there are also water stepping stones to the tiny island if you want to have a more unique crossing. There is fishing allowed on the lakes but they are both catch and release ponds.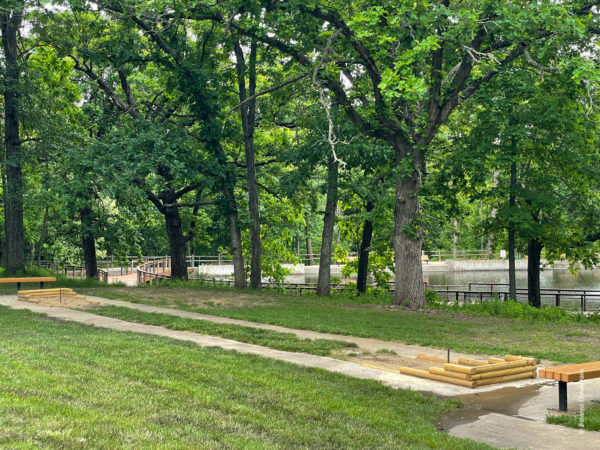 Overall, the whole park has picnic tables to sit and just enjoy the large nature trees and wildlife around. This is one of the oldest Johnson Country parks and one of the most busiest parks each year.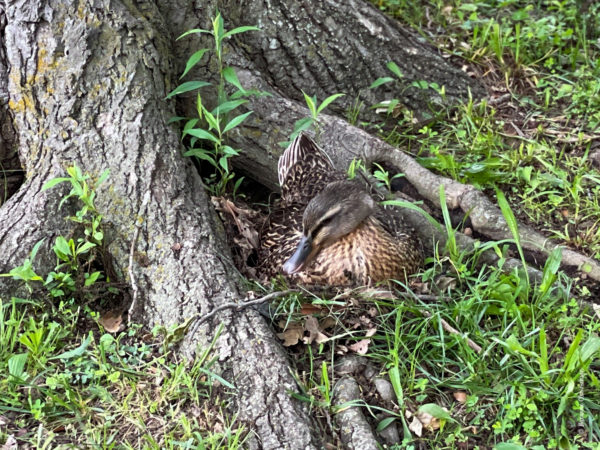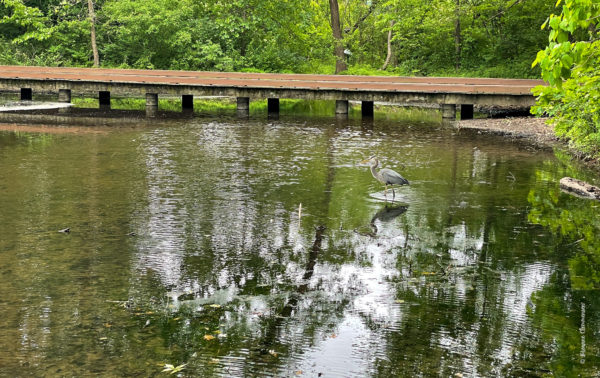 See the round up of other parks located in Merriam Kansas.