Bois D'Arc Park is located in Lenexa off Lackman and 87th Street. This park features shelter, playground, basketball, and pickle ball courts. The park hours are 5am till 11pm. There is a small parking lot and porta potty.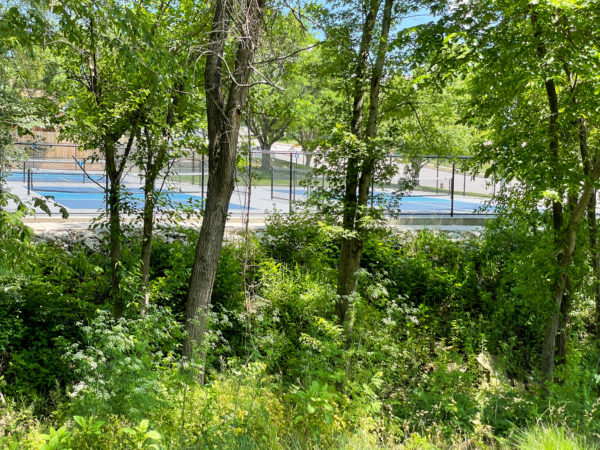 Park Features
Bois D'Arc park has a unique feature of eight lighted pickleball courts using a push button control. There is a shelter shade with picnic tables. Also available to play is half court basketball and some green space. There is a shelter with a grill and picnic tables. For a smaller park this one packs a punch.
Bois D'Arc Playground
The playground has two traditional swings and two infant swings. Having steps and a tunnel to get to the curved slide on this playground. You can also get to the slides by a rope ladder. There is a two curved ladder that will take you to the longer wave slide as with more steps for you to reach the highest point on this playground. There are also short monkey bars perfect for littler kids.
Check out other Lenexa parks or visit a surrounding areas parks.