Electric Park is located in Lenexa off 95th and I-435. This park has ten acres of space that includes a community garden, horseshoe pits, sand volleyball, basketball, and more.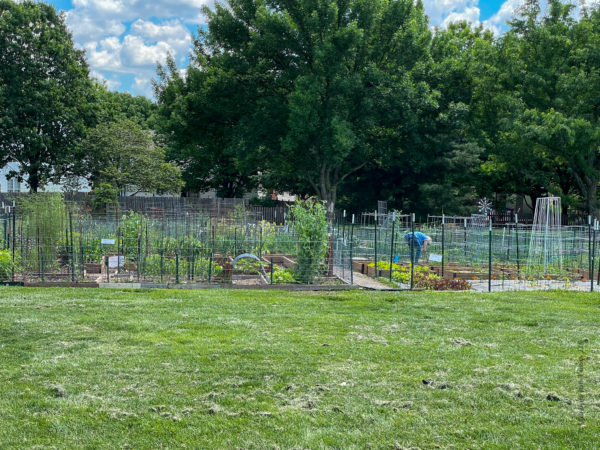 Park Features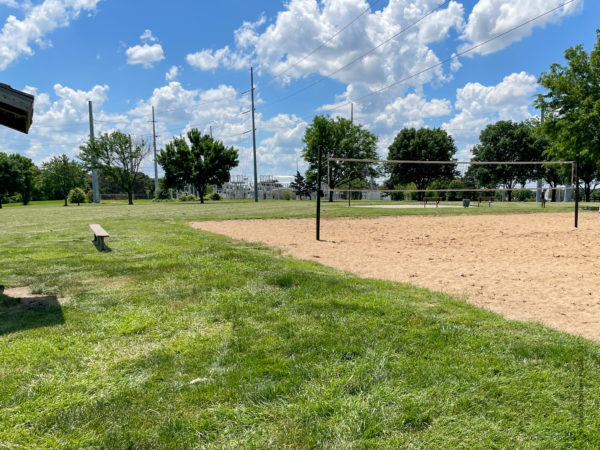 Electric Park has many features including green space to run around on. There is a shelter with a grill and restrooms including a water fountain and water bottle filler. There is a walking trail that goes around the park including near the community garden that's behind the playground area. There is also sand volleyball and a half court basketball if you want to play those sports. There is some shade available at this park including two picnic tables that are also in the shade.
Electric Park Playground
This park features two play areas: one geared toward smaller kids and the other older kids. Both structures have a shade covering some of the play area to help keep the sun off it and keep it cooler. Along with the playground, there is a spider web triangle for the kids to climb and two infant and traditional swings. The smaller playground features a double curved slide that you can get to by steps or a curved ladder. There is also little kid monkey bars and a spinning seat on this smaller kid area. The larger kid area features one slide that is reachable by ladder. There is also bars to hang on, spring lillypads, a curved rope, triangle pieces to climb through, and a rope wall for kids to play on. There is also one of those twisty corkscrews to play with.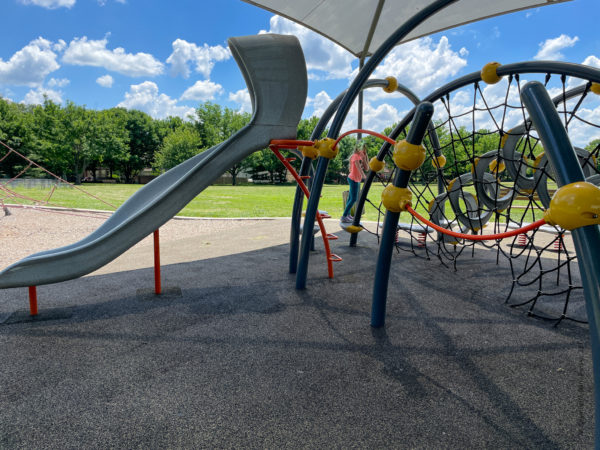 Overall, this is a great playground with shade for many ages to play, sports, parking, and restrooms available.
Check out other Lenexa parks or ready to explore more check out surrounding cities playgrounds and parks.