Burrus Old Mill Park is located in Blue Springs, Missouri, it is about 30 minutes from Johnson County. This park has a large splash pad and also features a playground. Additionally, there is a baseball field, basketball court, volleyball court, skate park, and trails.
Burrus Mill is one of the oldest parks in Blue Springs. It is 14 acres and sits on the land were the city of Blue Springs was founded. One feature I love about this park is they have a lot sitting around the outside of the splash and playground. It is nice and shaded for parents.
Yes, there is snow in the pictures. But, this park is always so busy that I took advantage of the snow to get some pictures of the area. The splash pad wasn't on, but it does feature a coconut waterfall effect, spray palm trees, dumping buckets of bananas, and a small little slide in this area of the park. Aren't the elephants just the cutest?! I love the jungle theme of the park.
The baseball fields are across the parking lot from the restrooms. The basketball court is near the restrooms next to the splash pad.
There is a sand volleyball court, skate park, and shelter house at one section of the park.
The playground continues the jungle theme with a branch wood bridge leading to the structure that looks like a tree. There are many slides, climbing areas like monkey bars, a rope ladder, fireman's pole, stairs, and, musical instruments in two different areas. They have two swings, and one style where you face each other.
The little kid playground has short slide, stairs, a ramp with leaves, a picnic table, and a swirl pole to climb.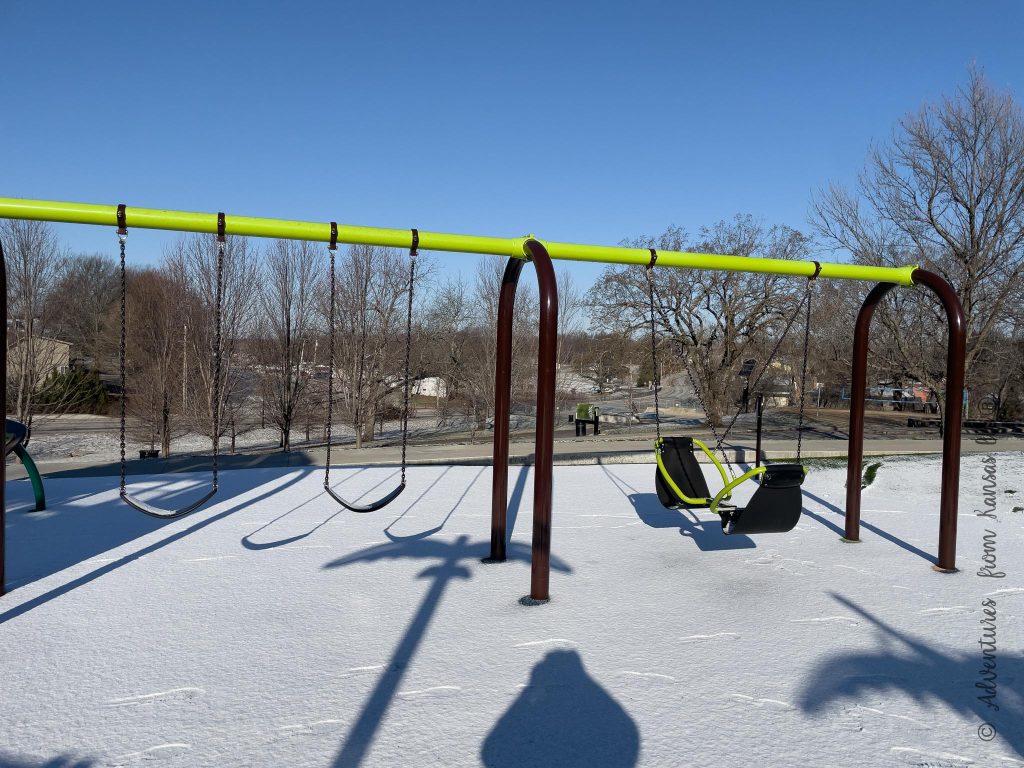 Looking for other parks, check out our local park section.