Wilbur Young Park is part of the Blue Springs, Missouri park system. I will say that when you turn into this park, I am surprised at how close it is to the high school. This is a large, 40 acre park that has tennis, sand volleyball, softball, basketball, fishing pond, a disc golf course, and playgrounds.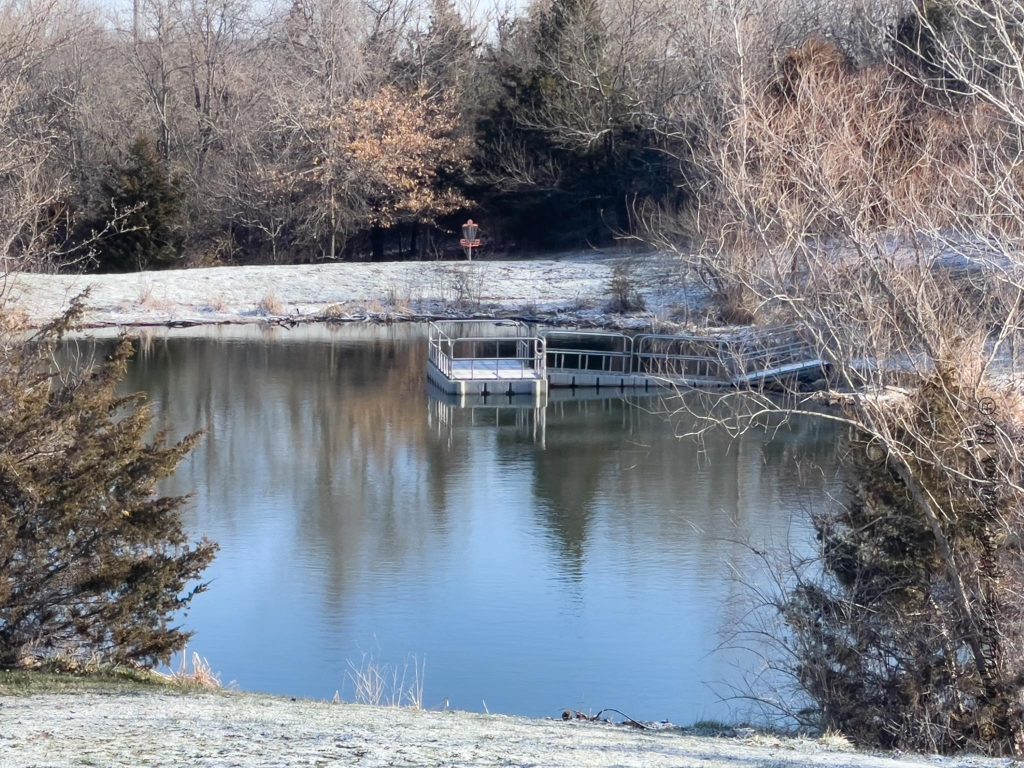 This playground is not for ones who don't love climbing. So if you have younger kids that you don't like to play on tall structures, skip this park.
The main playground at this park consists of three geometric playgrounds. Each has lots of climbing structures and a super long slide on its biggest playground. There are two others that are each a little smaller to allow for other ages.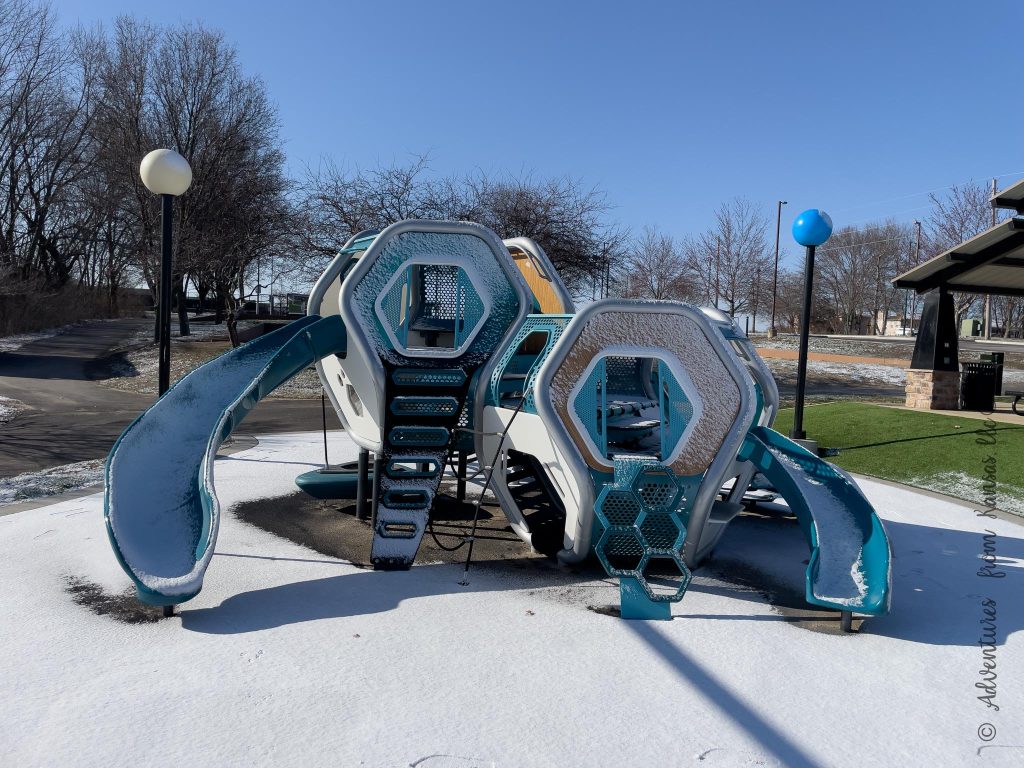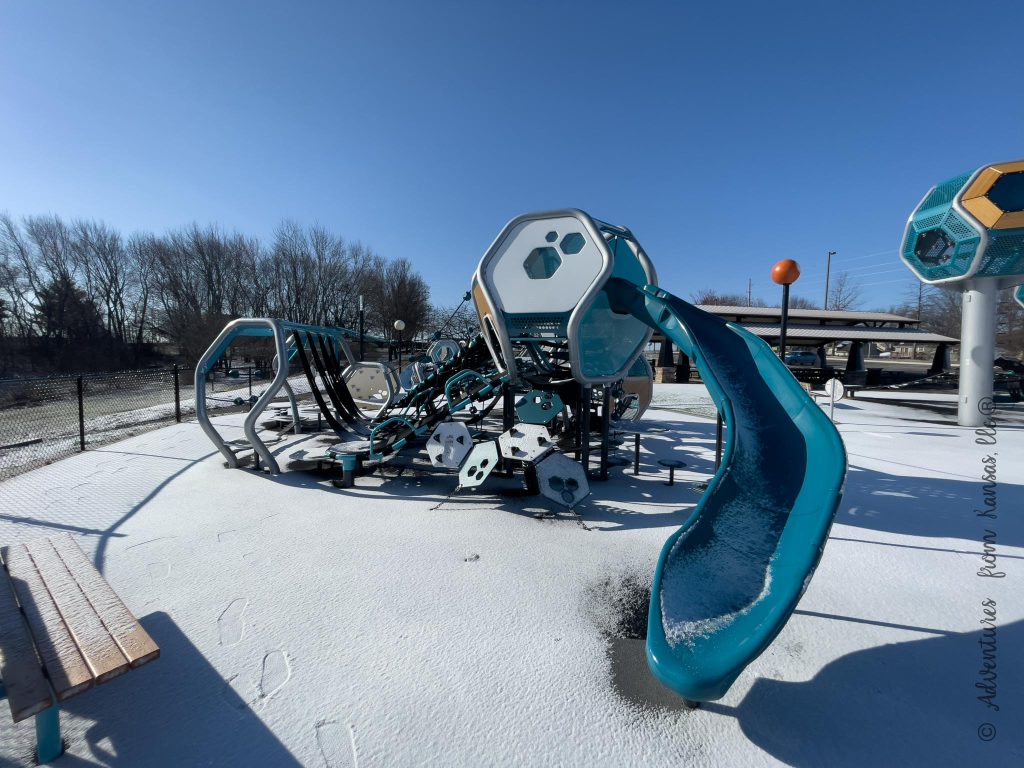 There is also a small zipline at this park. I love that the shelter is right next to the playground so you can watch your kids.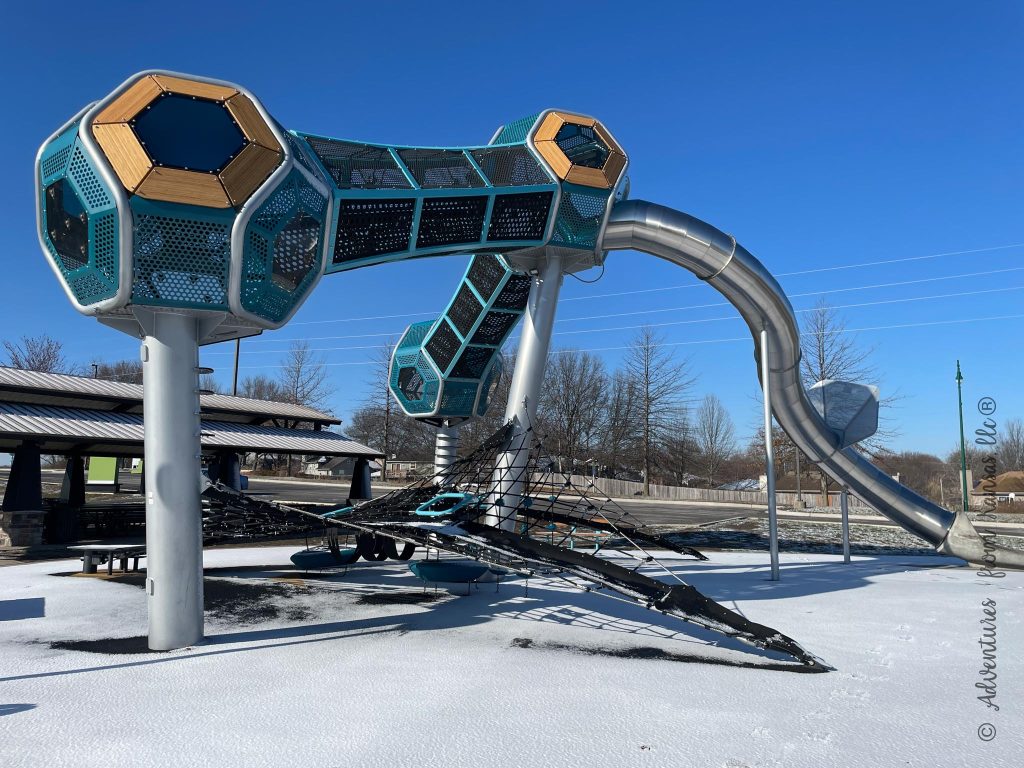 This park features six tennis courts, four sand volleyball courts, and three softball fields. There is also a small fishing pond, disc golf, and a secondary playground by the softball fields. With all that, I would bet this park is busy on the weekend with games.
One disadvantage of this park is the restrooms are a decent walk. Just FYI if you are trying to take small kids.
Check out this other park in Blue Springs!