Cedar Cove Conservation is located in Louisburg, KS off Highway 68. They are located on about ten acres of land in Miami County, Kansas. With large cat animals in need, this place was created to help educate.
Billy Pottorff was the original dream maker of Cedar Cove. It was his vision to educate the public about large cats and the need to protect in the wild. With what started as donated land in 1997, Cedar Cove was able to open to the public in 1999.
Animals
Many of the animals at Cedar Cove Park have come here either through people who owned them for sport, pets, or businesses. When these animals no longer had a home, Cedar Cove Conservation has stepped in to take care of the animals and give them a home.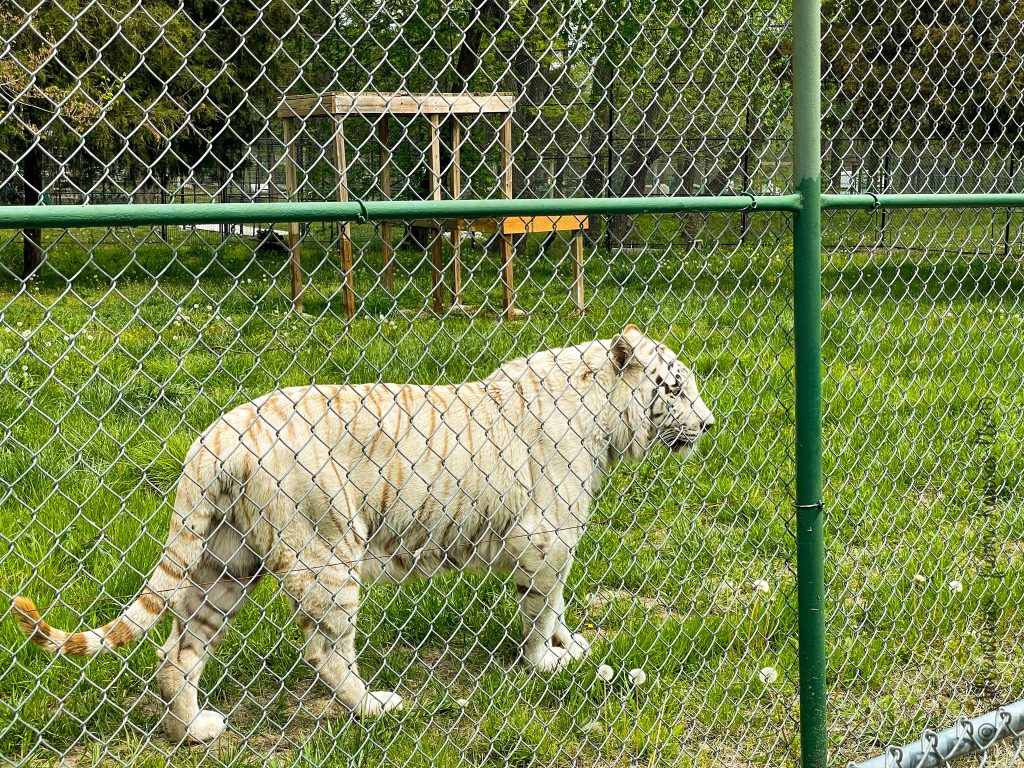 With the help of the public and volunteers, they take care of the animals on property. They recently purchased another 100 acres or so to be able to give the animals more space and land to roam and be able to take in larger cats.
Cedar Cove Conservation is home to several animals including tigers, lions, leopard, wolves, foxes, bob cats, and more.
Tours of Cedar Cove Conservation
With many wonderful volunteers at Cedar Cove, we had the opportunity to work with Steve. Steve not only shared the information on each cat's story, but how and why they have become endangered, and how the natural food chain has been disrupted.
You learn about what they are feeding the cats big and small and if you get lucky you might see some of them being fed. You learn how they give them things for enrichment and which animals have a sibling or who co-habs with another.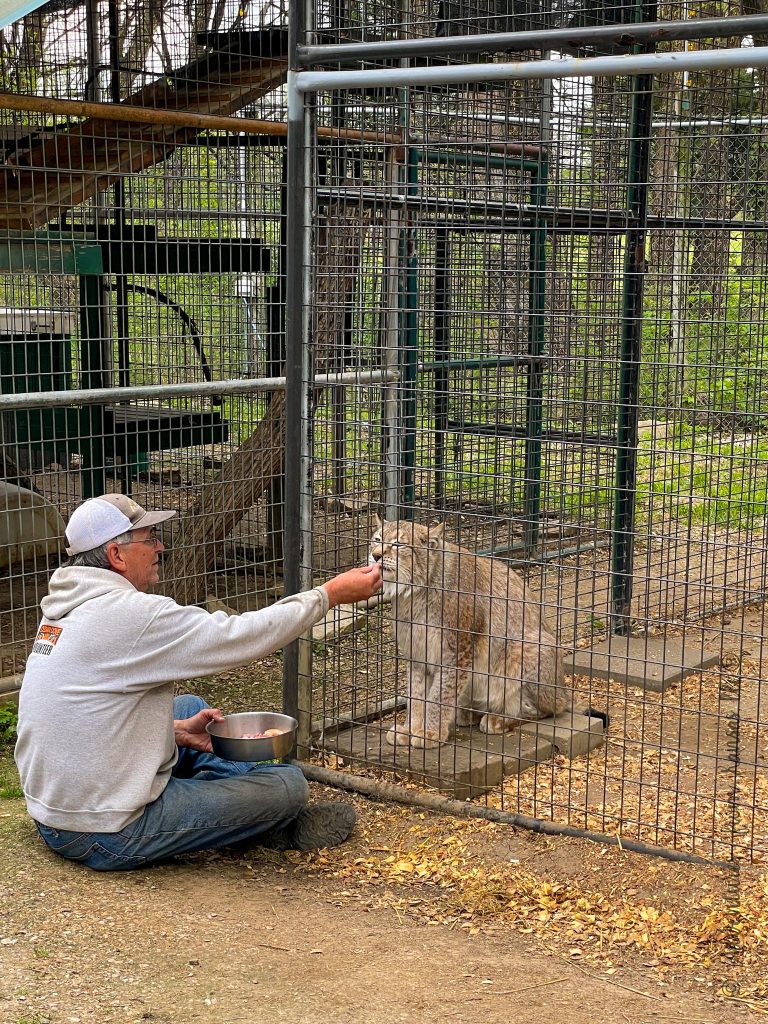 I highly recommend the tour. They have public times, but they also have group tours if you are with a school, scouts, or a group of 20. The tour lasts 1 to 1.5 hours. The path was stroller and wheelchair friendly. although it's about a 1/4 mile long.
Don't ever feel in danger on this tour as they keep you at a safe but very viewable distance. They also have places to sit if you need to rest as they are talking. Most of the exhibits have benches near them.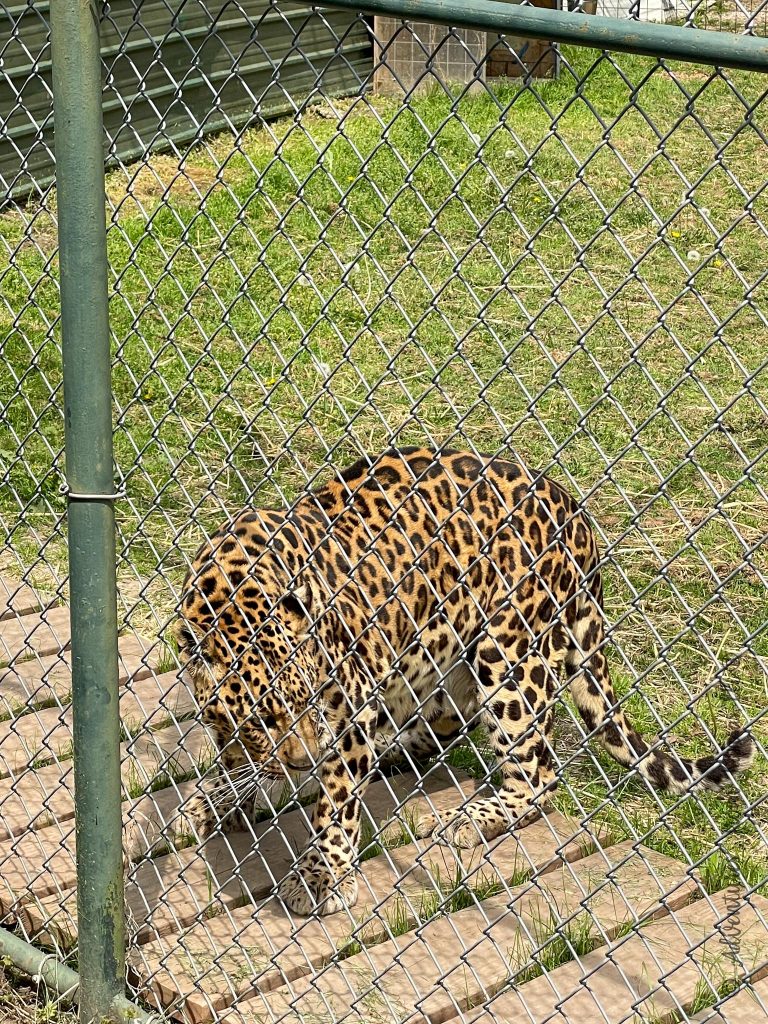 Can't visit yet? Check out some of the YouTube and Facebook videos they have including this fun one called Red Light, Green Light with a tiger. As Steve explains in the text of video, it's not really the words, but the action Kimar is responding to like he would in a natural habit of his back being turned to him. They are hoping now that they have better internet available for the webcams to some of the areas to be able to see the cats as well.
Follow Cedar Cove Conservation on Facebook
View other videos from Cedar Cove on YouTube