Summer is almost here and we are going through what made it through the winter and what needs to be replaced this year. Also as the kids start getting older, certain toys can start not to be as relevant anymore for pool time. The cars and floating self-swimming things that used to excite them aren't exciting anymore. Check out this list of nine pool toys for tweens this summer!
**Disclaimer – When you purchase from the links we might earn a small commission at no extra cost to you.
First up, there is Splash UNO. This is like regular UNO, but on plastic cards so you can play in or around the water. We have had our set since before our kids were born and now they like to play it too. Works with friends, family, and pool gatherings.
Next up is this RC Racer Car. Made for water, you can race across the water and do flips and stunts on land or water. Just like a duck, it is amphibious!
Next up we have the Hydro Skateboard. Yes, it works underwater! This toy takes a little bit to get the hang of if you don't have great balance but what a great thing to conquer this summer.
Want to take diving to the next level? Use gems, we got this set last year with the treasure chest, it made diving games harder. These gems have a see through quality making the game of capture even harder. This set doesn't include the treasure chest as we don't really use it, get the gems here.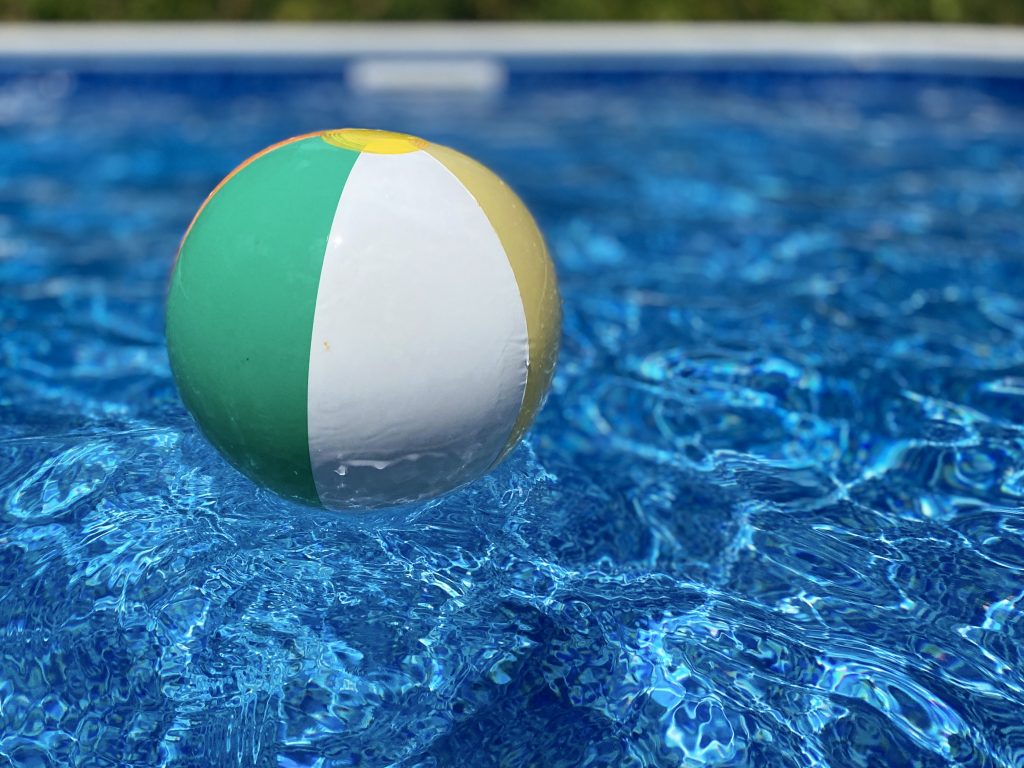 With all these new types of 'balloons' on the market, they make great options to play with in the pool. There are two options, both reusable. The newer style are silicone water balloons that hold a good amount of water to make that splash effect. There is a second option that is more of an extra absorbent cotton ball. It doesn't splash as much but is lighter to the touch when hitting someone.
Ultimate Pool Ball is so much fun as the ball actually bounces off the pool floor. Dribble and pass this water ball that is filled with water so that it doesn't float. The kids love passing it under the water.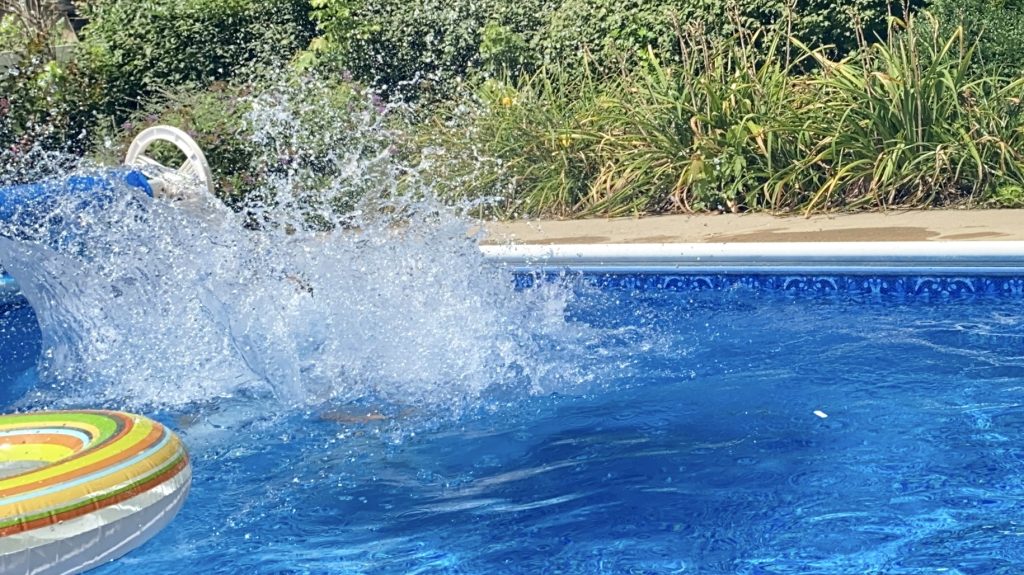 Lounging Around
As much excitement as it is to play games and have fun in the pool, sometimes just floating and hanging out on tubes or noodles is just what you need. These pool toys for tweens are more enjoyable when they are not just plain Jane.
Floating is also fun. But, what is more fun is floating on fun floats! Gummy Bear Raft, Popsicle Raft, Giant Slice of Pizza Raft, Llama Float, and Peacock Floats are some fun ways to make floating fun!
Inner tubes are also fun. They like to float on them, sit on them, dive through them, or hang on them. There are so many options from plain ones to watermelon tube, and Giant Corgi Tube,
Another great thing to float or sit on is these giant WOW pool noodles that really float and hold you up. There are also these spring chairs.
Backyard Pool Toy for Tweens
If you have your own pool or trampoline, here are a few more suggestions. These items are awesome for pool parties, friends, and families.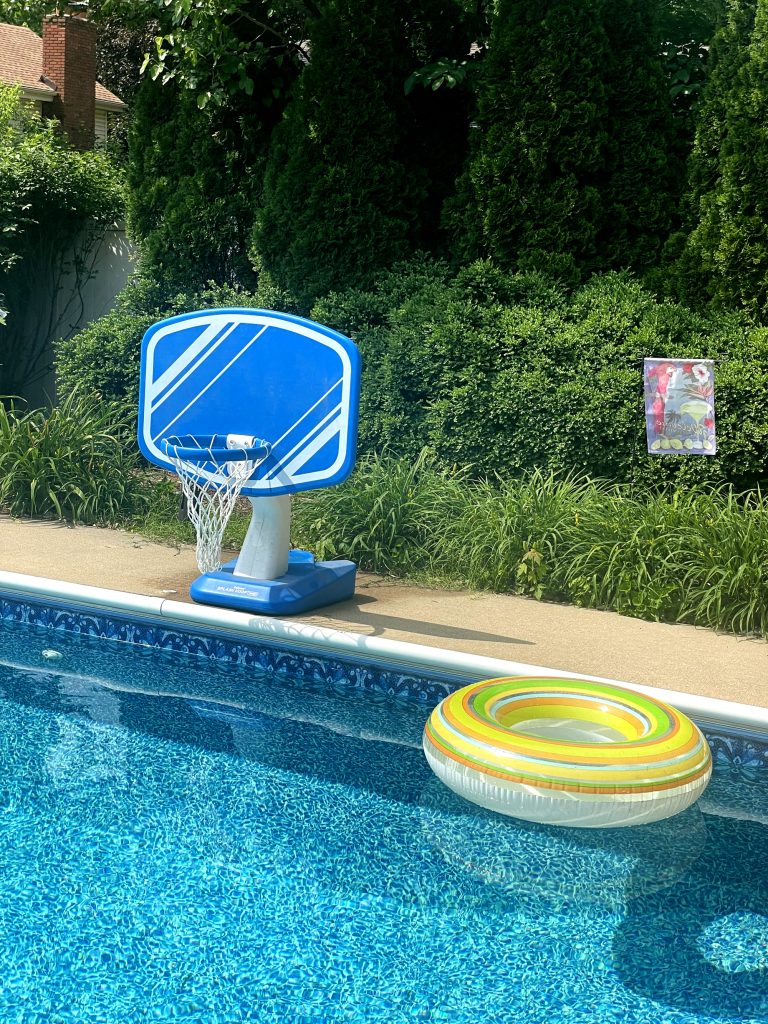 This pool basketball set is the one we have. It works well, is a good height near the poo, and it comes with two basketballs. This pool volleyball set works great for in-ground pools with a weighted bottom. Do you have an above ground pool? Try this volleyball set.
Got a trampoline? Check out this sprinkler you can attach to have some fun wet fun to cool off this summer in the heat. Make sure you know the measurements of your trampoline, there are many different sizes available.
Try out some of these options today!
More Summer Fun
If you are looking for more summer things, check out these posts:
This post about Exciting Toys for Summertime is awesomely written by my daughter coming from her 11-year-old perspective.
4th of July Coloring Page Freebies