Cedar Lake Park is located in south Olathe off Lone Elm Road and 159th Street. Built in 1920, this park has been around a long time. It is one of the larger parks in the area as the lake is 67 acres surrounded by 57 acres of land to form the community park.
Park Features
Cedar Lake Park features a large lake that you can fish on and take small electric motorboats on. There is also three fishing docks as well. This park is made for fishing as there are even areas that they created brush piles there is a link to that map below. There are three shelters also available in this park, each have their own electricity and lights and grills. A fire ring is located between two of the shelters and two sand volleyball courts. There is a line of porta potties near the playgrounds and a few scattered throughout. This is probably the biggest downside to this park is no real restrooms, otherwise its a nice park with lots of features. It is  in future park plans to have a connecting walking trail from Lake Olathe to Cedar Lake.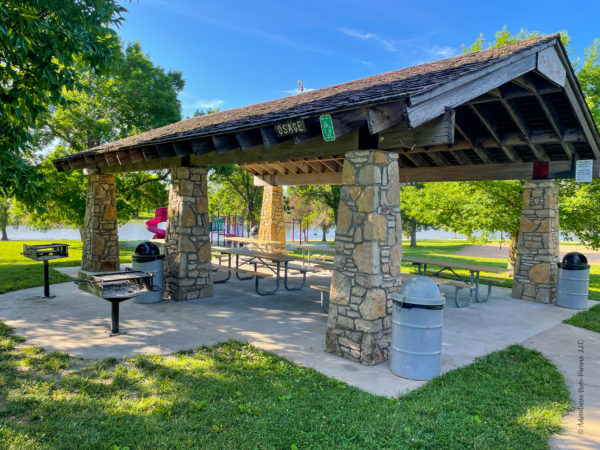 Cedar Lake Playground Features
There are two infant and two traditional swings at a different location than the playground. This playground has one of the older style zip lines, monkey bars rings, steps so you can get to the tunnel slide, twisty slide, and double slide. Other ways up and down are a fireman pole, ladder, and zigzag ladder. You can also play tic tac toe or pretend you are driving a truck.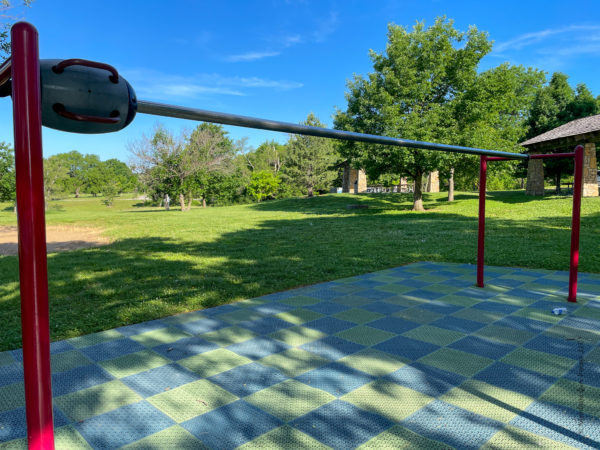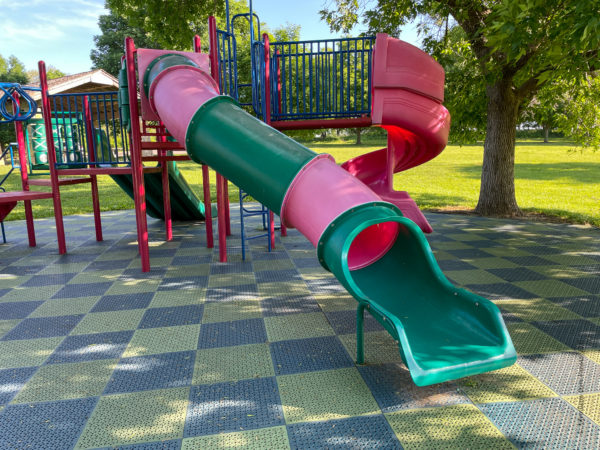 Check out other Olathe Parks or surround area parks to visit too.