Cornerstone Park is located in Gardner, Kansas off off Center Street. This park has many community features that make it a great park for anyone to visit on this just over 4 acres park.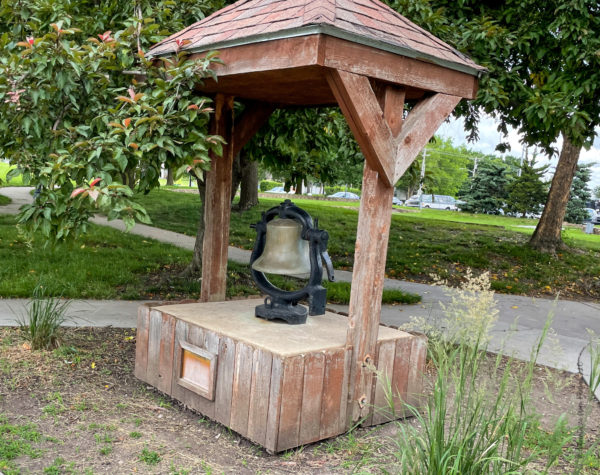 Park Features
Cornerstone Park doesn't just have a playground it also features a parking lot and restrooms seasonally. There is also three shelters with picnic tables. There is an amphitheater used for city events and a walking trail. There is also a Santa Fe Railroad Bell on display.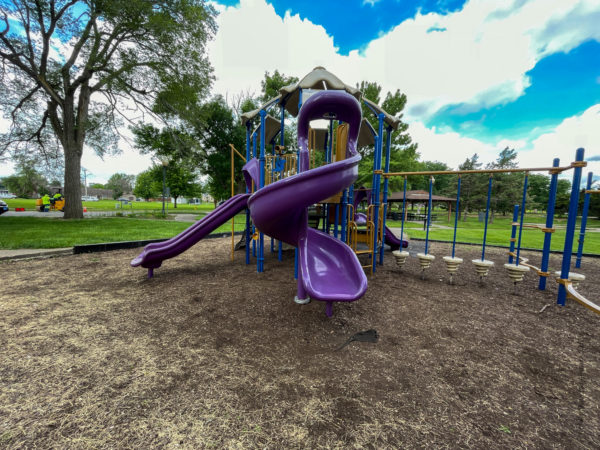 Cornerstone Park Playground Features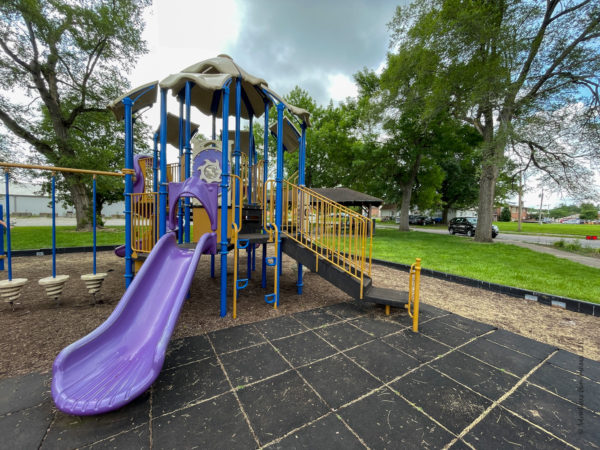 The playground makes me think of a rocket ship with the more round design. There are several slides and climbing features at this playground. There are steps to get to the first platform that has a small straight slide. There is also walking like steps to get up there and rock ladder with chain rope. There is a tic tac toe game and fireman pole too. There is also traditional ladder to climb, lillypad pole, balance beam to play on. There is also a straight longer slide and a twisty slide. There is also a thing to hang and pull down on and speakers to speak thru. This park doesn't have much green space if you are wanting to kick a ball around or throw a football, but it does have a nice playground, seating, trees, and restrooms to enjoy the area with friends for a few hours.