With Edgerton being a smaller town, it doesn't have too many parks. As such, the size of the parks and quality has me putting this all in to one blog post. Edgerton has a nice small town feel, downtown area, and has local events for the community. One of the biggest perks of being a small town in the community. At the writing of this I recently learned they are going to be updating the Glendale Acres Park which has so much potential. I can't wait to see what they add for their community.
Edgerton Parks' Features
Martin Creek Park is located across from Big Bull that at the far corner there is a crossing and connecting trails. This park is about 20 acres located off Sunflower Road.
JoCo Parks has Big Bull almost directly across from the biggest and what I would consider the only community park in the area for Edgerton parks which is Martin Creek Park. All thoughts are my own but considering this makes me think that Martin Creek hasn't gotten the help it needs and is mostly used for its soccer and baseball fields.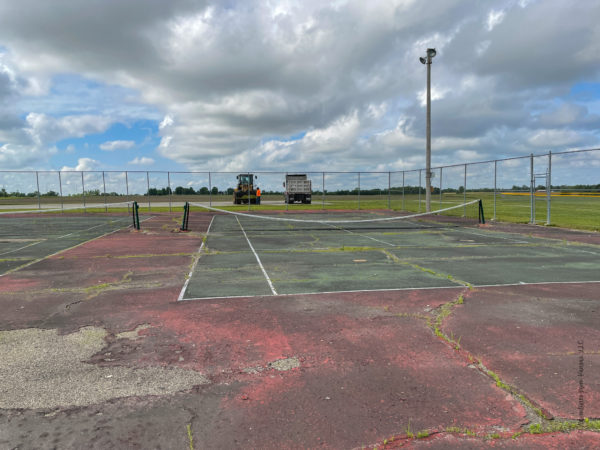 Martin Creek has a walking trail, baseball fields, soccer fields, a playground, horseshoe pits, tennis courts, a volleyball court, and one shelter. The soccer and baseball fields look like they are in really good shape, the basketball is decent and most of the horseshoe pits would also fall in this category. During its prime I think the horseshoe pits would been amazing for tournaments and parties with so many. The volleyball and tennis courts are really play at your own risk type of play. I don't think anyone has played tennis on these courts in a long while.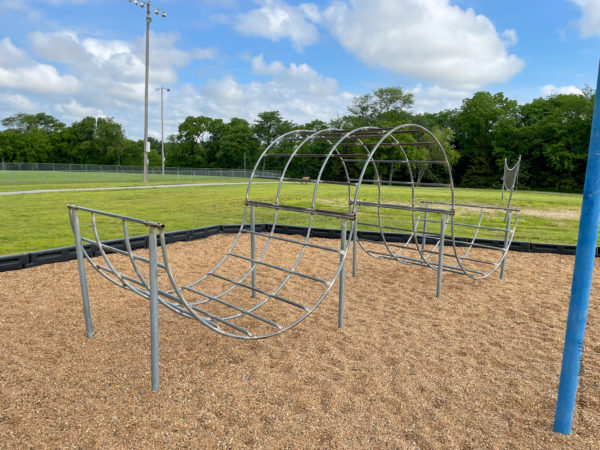 Martin Creek Playground makes me feel like I was transported back to my childhood and was fun showing my kids this is what the playgrounds I played on were like and they were so much fun, imagination, and playing new games on the bubble and triple slide pole. The smaller slide playground features a ramp to climb up and tic tac toe and hanging bar. There is also a bubble jungle gym, three traditional swings, two infant swings, a climbing S ladder like structure, The larger slide playground features steps, the three bar for sliding or climbing, and spiral climbing fireman pole.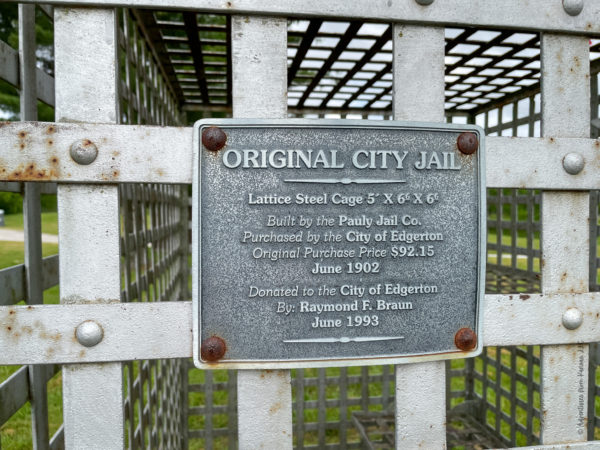 Edgerton Lake Park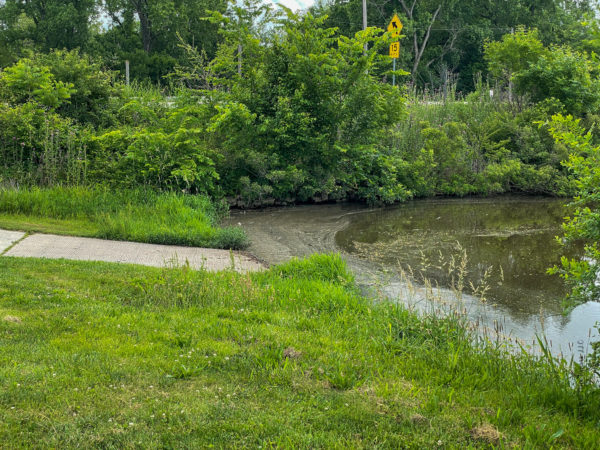 Edgerton Lake or Santa Fe Lake is just north of Martin Creek Park this lake exactly surprised me with shelters with grills, walking trail, boat ramp, and the original city jail. The lake is about 5 acres and has lots of fishing opportunities. This lake is located next to the railroad tracks and walking distance to down town. The boat ramp gave signs of not being used in awhile, but this is a nice park and looks great for fishing.
Manor Park
Edgerton features Manor Park located in the heart of the city. This park looks like it was the latest to have an upgrade with a shelter with picnic tables, half court basketball, and playground. The playground at Manor Park has a jungle gym with circle climbing up the bubble. There are also two traditional swings, climbing cubes, and a slide built up on a hill.
Glendell Acres Skate Park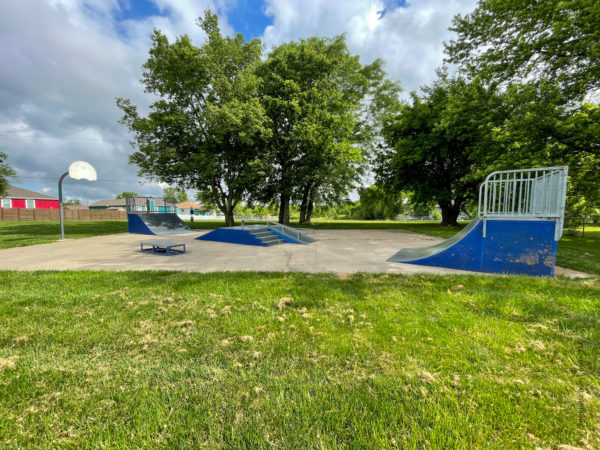 This Glendell Acres Skate Park has a small playground and nice amount of green space. The nice feature here is the skating equipment. There is also a basketball hoop for shooting hoops, not sure there is enough room for playing a game. The playground features include a climbing rainbow, 3 traditional swings, and 1 infant swing. There is three play equipments for skating and doing tricks. This park is also only street parking and two ways to get into the park it's located near 4th St, and Edgewood. This is the park at the time of this writing getting a review to update it.
The last park is Bridgewater Lake and its another neighborhood park with fishing and nature watching.
So, overall Edgerton parks can be worthy if your in the area but none of them are community parks with real restrooms. Most of them are neighborhood parks or have a porta potty. I love the skate park as it's unique features that are hard to find. Check out my other local parks!