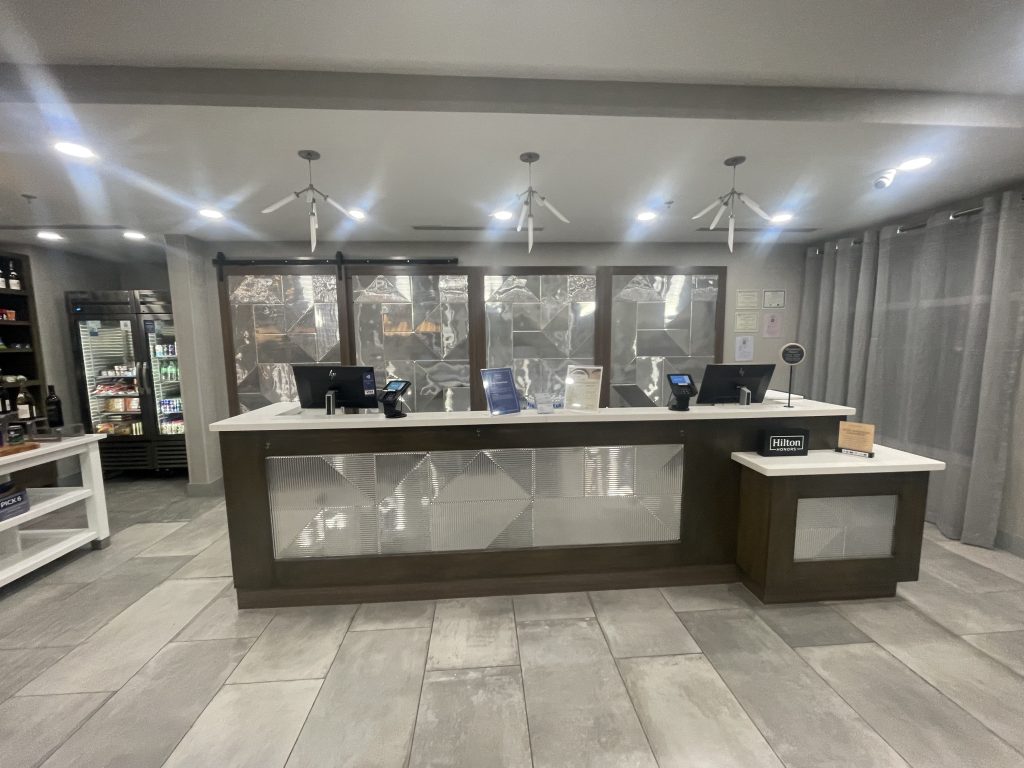 As a stopping point after the first day of traveling to Florida, we stayed at the Homewood Suites in McDonough, Georgia. This hotel is nicely updated and modern looking, with a lot of seating next to the lobby as well as decent computer workstations. There is a main seating area where breakfast is served as well as a secondary seating area for extra traffic.
How Was the Room at Homewood Suites?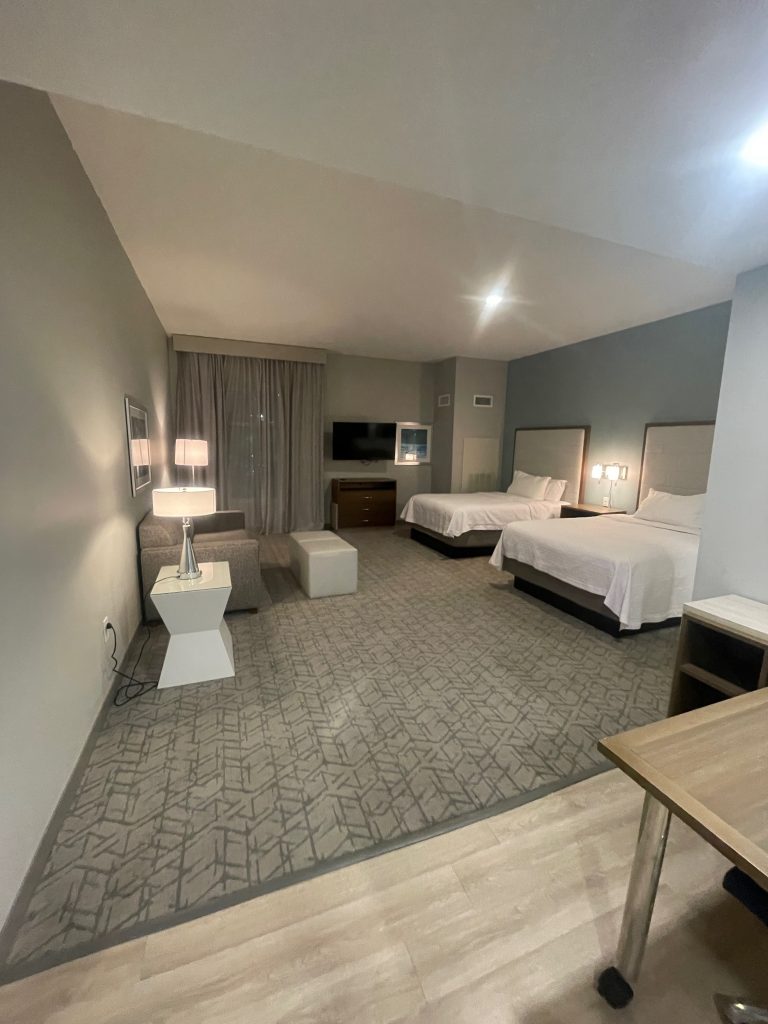 We stayed in a suite which had two queen beds, and a fold out couch. There was also small kitchen area that included a full refrigerator and freezer, dishwasher, microwave, stove, and sink with garbage disposal. There is a small rolling table/desk that can be moved around the room.
They definitely have you covered as far as outlets go for all your charging needs. There were four outlets and two USB ports next to the kitchen, all of the lamps had outlets and USB ports as well. There was also another four outlets with USB ports next to the end table between the two beds. If you have a problem charing your device(s) in this room, you have a problem.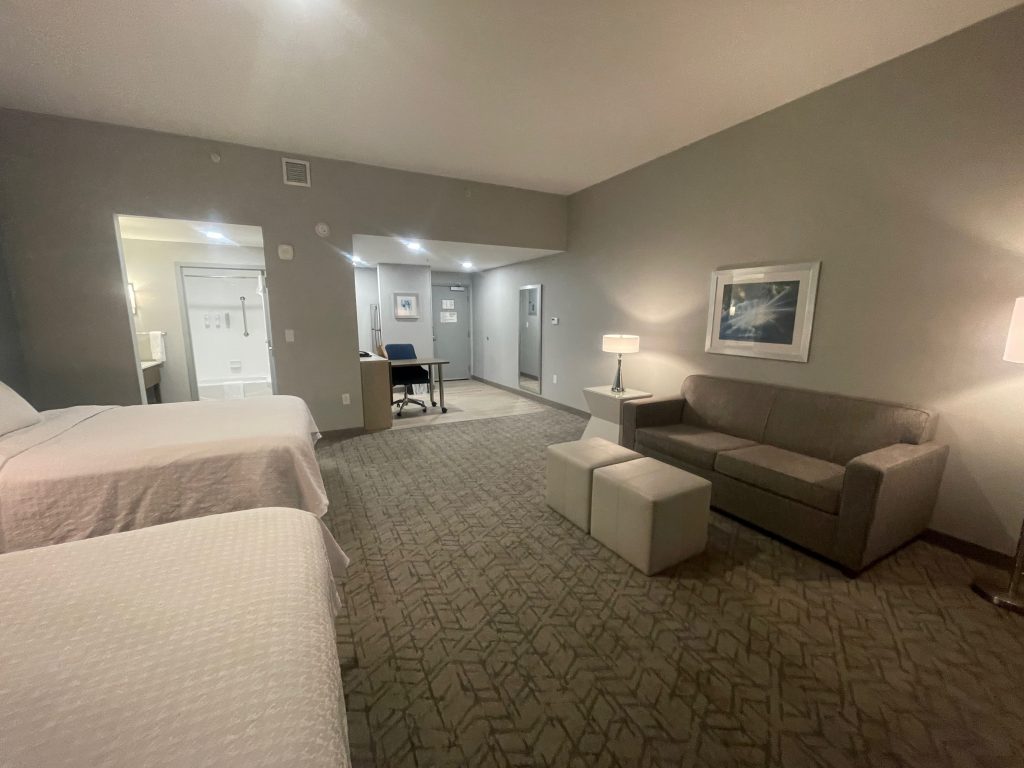 The beds are what you'd expect for a hotel. Pretty firm mattresses but we all slept fine. The room was extremely clean which was awesome. There is a lot of empty floor space in this room which is nice if you have a larger family and want some room to move around, especially if you have littles. There is a flat screen TV mounted on the wall above the dresser.
The bathroom was nice and clean. The toilet and shower were behind a door while the sink was kept out in the main room which makes it nice if one person needs to use the restroom while the other just needs the sink. The mirror above the sink is lighted. However, it only worked when the main bathroom area light was on as well. Would have been nice if it could be operated separately but that's a small complaint.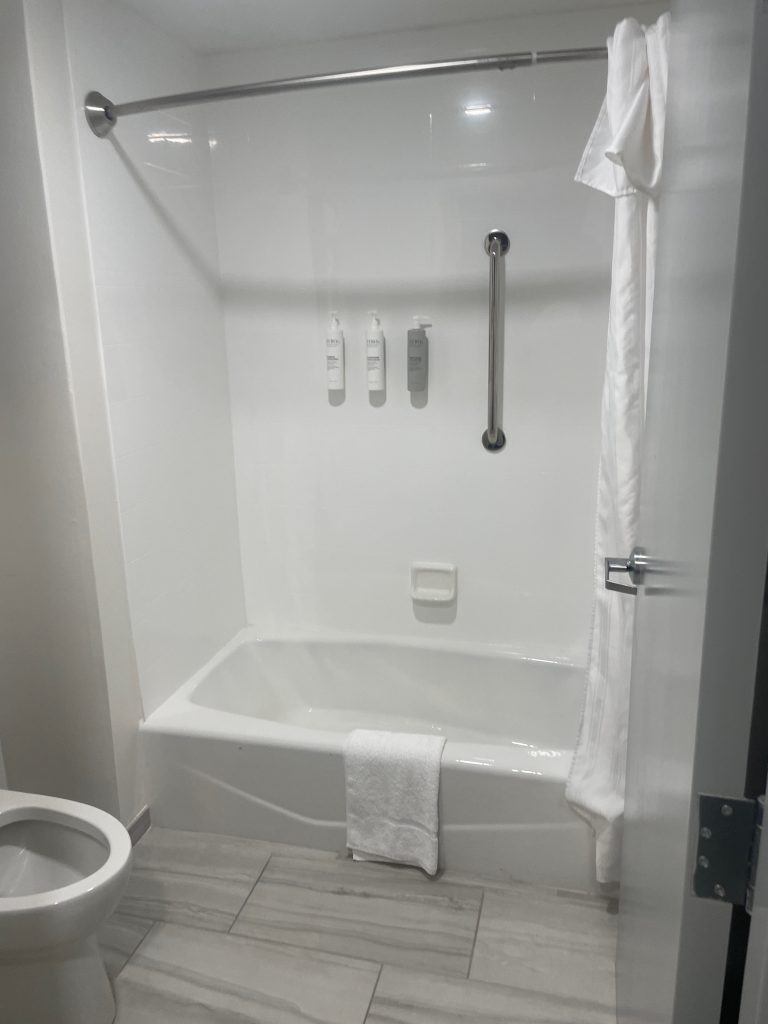 What About Breakfast?
A hot breakfast was included with the cost of the room at Homewood Suites. All around it was very good. There was scrambled eggs, mini pancakes, and sausage for the hot options. There was also a waffle station which had normal waffles as well as red velvet waffles with a variety of toppings and sauces/syrups. Other options included cereal, pastries and bagels, oatmeal, fruit, and orange juice and apple juice and milk as well as coffee and tea.
The hightop seating was perfect for a large group. There is also plenty of four person tables. There are charging ports at some of the tables for those who need them.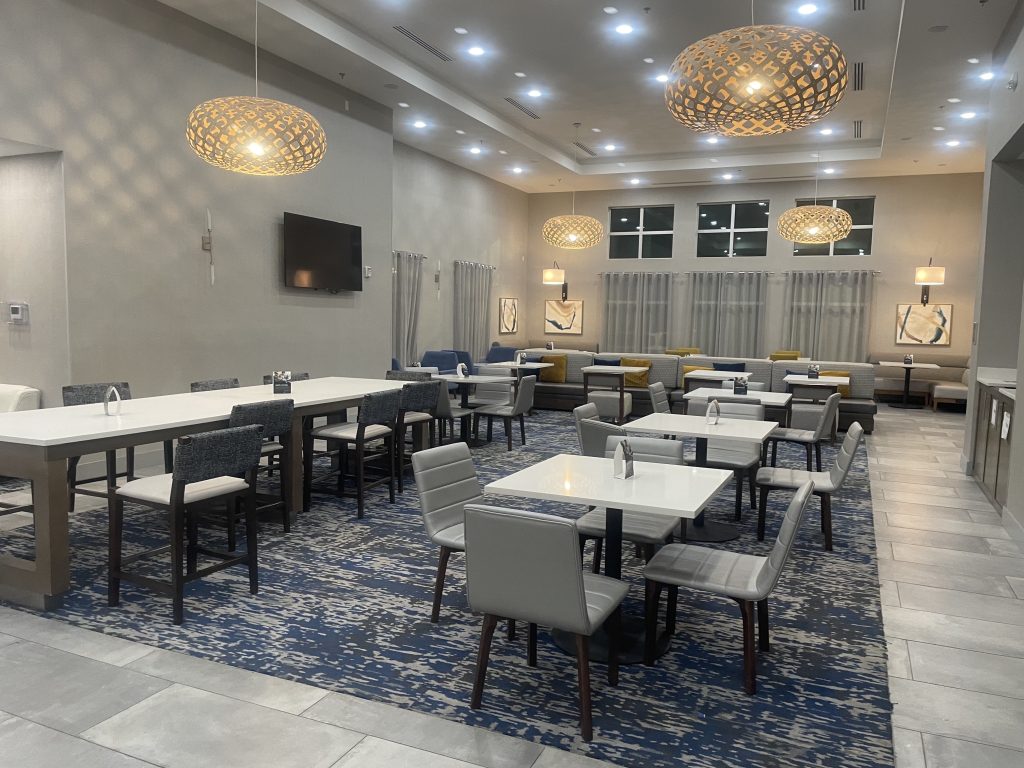 The Outside/Pool Area
There is an outdoor pool as well as a nice outdoor seating area that has a fire pit and two large gas grills. It would be a great area for large groups to sit around a fire. In the back of the building, you'll also find a fairly large putting green area. Putters and golf balls can be picked up from the front desk. Just be careful not to hit the ball too hard as they have a tendency to roll into the parking lot. The pool was a decent size with a handicapped accessible seat for assistance into the water.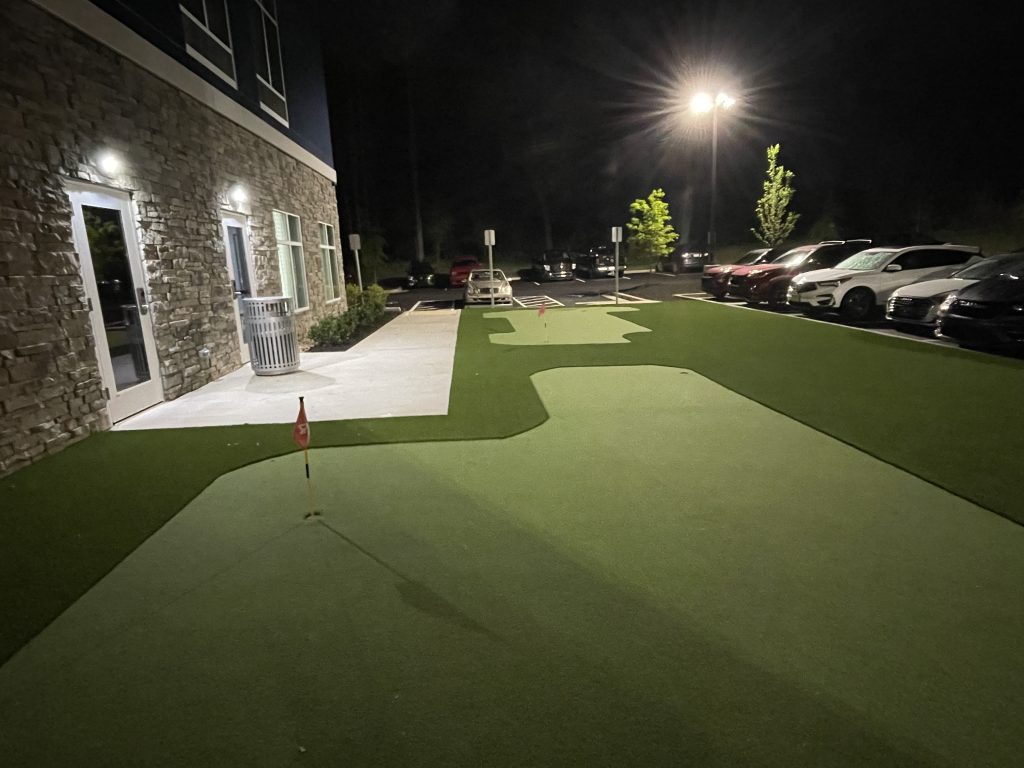 Overall, the rooms and gathering area at this Homewood Suites were clean all around and it was a very enjoyable, relaxing experience. I would definitely recommend it and would have no problems staying here again.
Don't forget to check out my other road trip spots!