Wow, so my daughter and I were watching Fuller House today. That one where DJ is turning 39 and bites into a cupcake and hits a key because her son thought it would be cool to hide it in her cupcake. Life is like that sometimes isn't it? Where we are hoping it will be all good and fun, but then something derails us. Sometimes it's ours with negative talk about our body. Sometimes we feel like we weren't born with the know-how to dress all nice and cute as the other moms. This is exactly how I felt a few years ago…almost 6 years ago exactly.
How To Dress Better?
This was the question I typed into Google and Pinterest. And do you know what? I found a lot of clothes, box subscriptions, items for normal people, but not plus size. These didn't answer my question, they just showed me clothes and teenagers. No one in the I am going to turn 30, my kids aren't babies anymore, I want to start dressing to feel better area.
Affiliate Disclaimer – There might be links in this post that we can make money on with no extra charge to you. All opinions and thoughts are our own.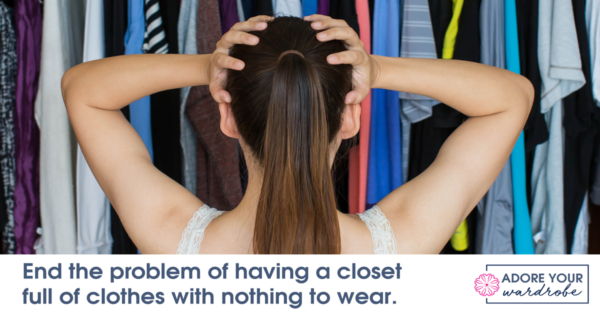 Well, luck was on my side. At that time, I only was following this one blogger because she always found the best Christmas deals, still wish I could figure that out for you and me. Anyway, she was starting a new business called Adore Your Wardrobe and I signed up for my 30th birthday. I loved that it was going to address how to dress to feel good. As opposed to just saying here buy these items and I am going to show you how to wear them several ways. I have loved Kelly's messages and have been with her through advanced Academy and other courses that I even got to go on a mini-conference trip to meet her which was awesome.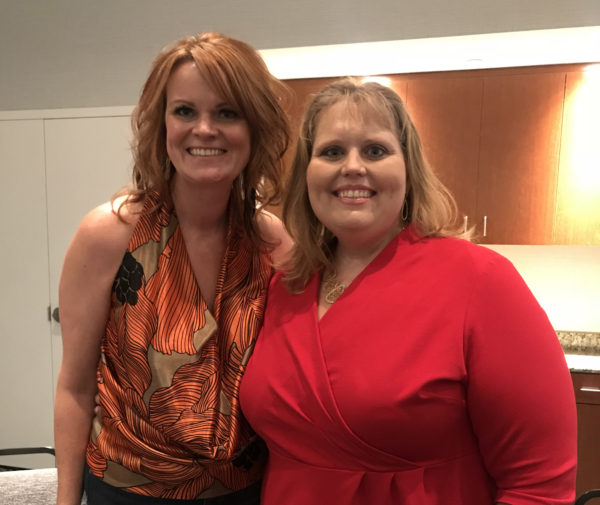 Adore Your Wardrobe Review
So in January of 2016, I started Adore Your Wardrobe with Kelly, creator and author of the course. The lessons were dropped one at a time so you can have time to watch, listen, and do the homework. Yes, there is homework. But it's the best kind because, in the end, you're going to have the information you've been looking for. And you'll know how to dress for your body type! There is a Facebook group where you can get help and share with other classmates. Don't worry, she doesn't just drop you in the group and let you figure out among yourselves. I've been in those kinds of classes before. She has experts and admins in the Facebook group so you can get even more out of the course.
Adore Your Wardrobe Before and After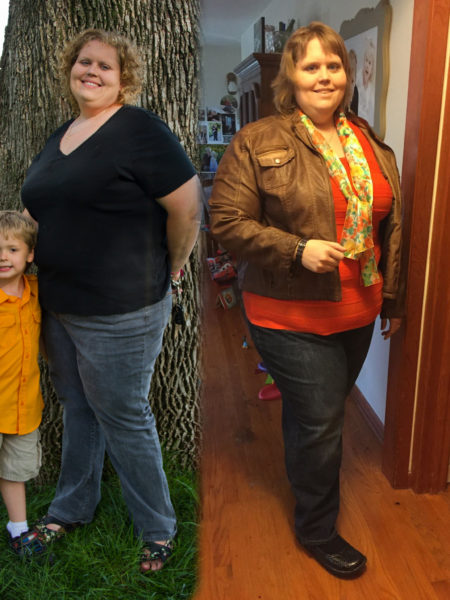 Here's my before-ish and after picture. I suggest taking a before picture. I regret not doing this, and I believe they suggest this now. Before this course, I didn't want to be in pictures. I didn't like taking my picture being plus size, and not feeling good in my clothes didn't help. Now, I love being in pictures with my kids and family and don't mind when someone walks by at that Christmas party and is like let's get a picture of you two. Why? Because I feel amazing in my clothes. This course helped me dress my plus size body to look thinner. It's also the clothes, not YOU! I didn't even lose weight, I just looked better because I understood how to dress my body with math and science.
How To Dress a Plus Size to Look Thinner or More Flattering
Raise of hands, as a plus size, we didn't think we could look as adorable and awesome as those other moms in the group? 🙋‍♀️ Guess what? We can! Kelly's course is amazing for all ages, shapes, and sizes. I have met others in the course twice my age and as young as 20s. It's amazing how it doesn't matter the age. It's based on knowing the shape of your body and how to make it look balanced.
Adore Your Wardrobe is one of the best courses I have ever taken and would recommend it to anyone. Even as a stay at home mom, to professional life, to retired life. I have loved having the skills and the updated course to look back on as my life has changed to from stay at home mom, work from home, homeschooling mom.
As I have mentioned, I look back because it is Lifetime Access and all updates are free. Also, any bonuses they add have been free. You will love the bonuses! My favorite is understanding your wardrobe persona. Plus, with the uncertainty of the world, she has also started to offer a payment plan. There is a money-back guarantee, so how could you go wrong? You get the lessons dropped over 30 days and then you get another 30 days in the member-only group to make sure you understand your new skills. Have any questions? Ask below! I will be happy to answer them for you.
This is the last class for the year and how awesome will it feel knowing how to look your best for all those Christmas parties and going into 2021 when we can see everyone again. September 17 at 8pm CT will be Kelly's Free Masterclass Dress your Shape.  Hope to see you there!