Ironwoods Park is located in Leawood, Kansas near 147th and Mission Road. This park includes some unique features like a nature center, school house, and challenge course. This park is 115 acres and is easy to locate. There are two miles of hiking trails to enjoy.
Ironwoods Park Playground
The playground is one of the first features of this park that you come upon as you enter off Mission Road. There are restrooms nearby, a shelter that has a grill area, and water fountain that has traditional water fountain, dog fountain, and water bottle filler. The playground has two sets of swings, multiple slides and areas to climb. There is a nice concrete walk path around the playground which means the kids can play and you can walk or bring small ride on cars for the little ones.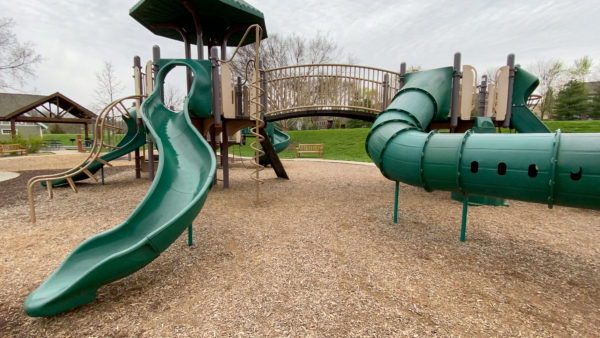 Additional Unique Features
Further back in the park is the Prairie Oak Nature Center and Oxford School House, and the Lodge at Ironwoods. The Lodge of Ironwoods would be great for weddings or meetings since it can hold 300-500 people. The Prairie Oak Nature Center offers programs and rentals for birthday parties. The piece of art between the nature center and school house is beautiful with a boy and girl between a mom. The nature center has many exhibits and gardens to explore.
Another feature of this park that many enjoy and I think its most famous for is the Ironwoods Challenge Course. This is perfect for adventure and team building exercises. The challenge course has different programs that can work for birthday parties and office events to help with office morale. There are three 50 foot tall climbing structures; rock wall, alpine tower, Caribbean course, and giant swing.
One other features at Ironwoods Park that aren't as well known of are the Ironwoods Camp Cabins. You can rent these for events and campouts, what a great way to combine that with the challenge course! The other feature is in the back area when you turn at the playground near the creek. There is an Amphitheater which has a great stage area and restrooms.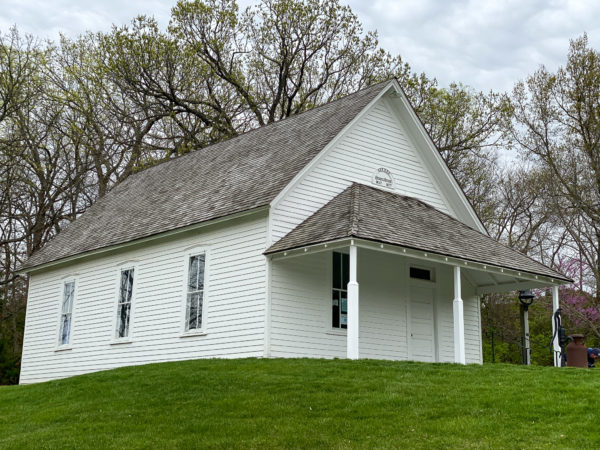 Don't forget to check out other local parks to explore and take adventures from.