Leawood City Park is located off Lee Blvd between College Blvd and 435 in Leawood, Kansas. This park is the larger park for Leawood offering many amenities and green space at 66 acres large. It also host the community swimming pool and art sculptures.
Park Features
City Park has 11 soccer fields, six lighted tennis courts, two baseball fields, and two sand volleyball courts. It also has very unique basketball court. Three half court games could be played or one full court game and one half court game at the same time. There is also walking trail and access to the Tomahawk Trail.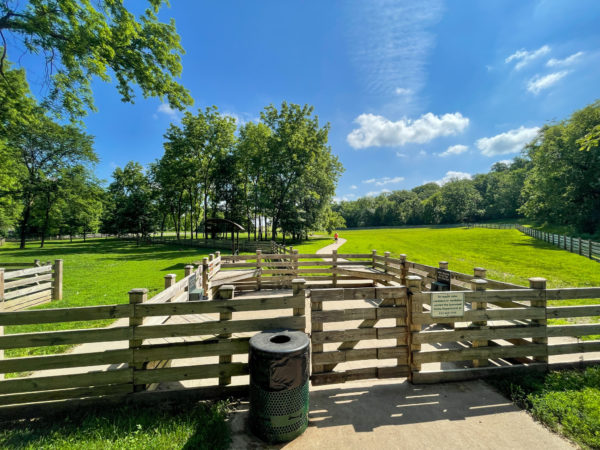 This city park also offers a dog park. There are two separate areas one for the smaller dogs and one for the larger dogs. Grills and shelters throughout the park at various areas are a nice touch. There are also restrooms throughout the park too, including an inclusive playground.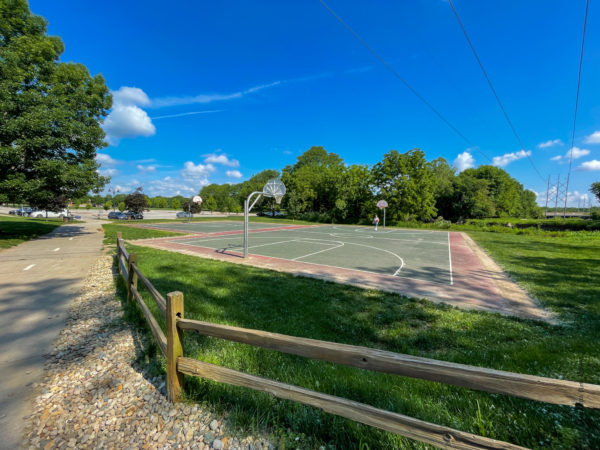 City Park Playground Features
The playground features are almost completely enclosed. This park went above to make sure there are things for everyone and I love how you enter from the top of the hill and the playgrounds are together but separate for different age kids. They also have the first zip line I've ever seen with a lockable chair for all to enjoy, with the more traditional zip line too. This is more on the bigger kids side, which also has two traditional swings, with a double straight slide built into the hill. There is also musical instruments like drums, speakers, and maracas.
On the actual playground for the bigger kid side you can get on the playground either by a ramp, stairs, climbing leaf steps, curved ladder, and monkey rings. There are other things to climb on like the mini rock wall, lilly pad poles, spinner, and a rock boulder. There are several toy like things to play with down low spinners, sounds, and theater puppet look stage to play thru. Other than the slide on the hill, the playground offers a curved slide, a roller slide, and a longer double slide.
The smaller playground also has a musical instrument piece, a big round swing, two infant swings, one infant and adult swing combo, and two swings for kids who would need to be bucket in up to age 12. To get on the playground there is a ramp, or feet and hand hole ladder, and a ladder pole. There are two slides off this playground a double straight and one a little shorter straight.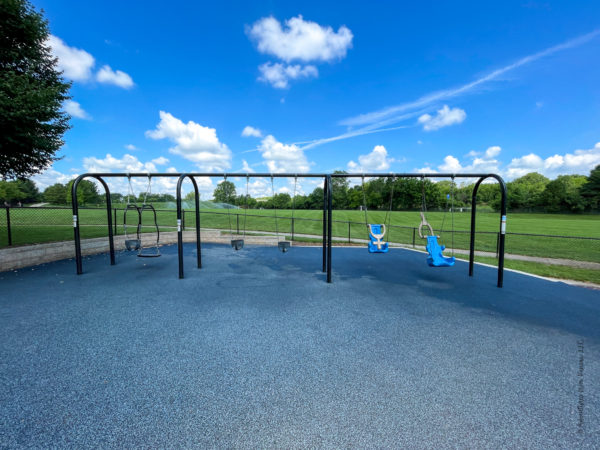 Playground is accessible from the parking lot near the pool going next to the shelter and down the hill or taking the ramp on to the playground. There is also a field and walking trail behind the playground that has an entrance into the area. The restrooms are on the backside of the shelter.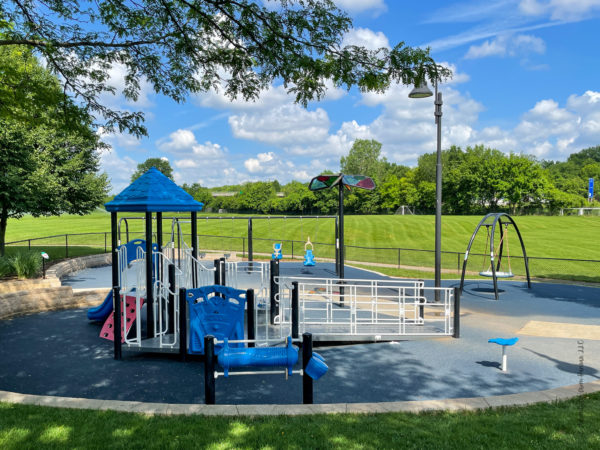 Don't forget to check out other parks in the city, or surround cities to park hop around.