Little Mill Creek Park is off 79th and Cottonwood area. (79th and Pflumm) This park was done a little over a year ago and its still one of our favorites to visit. They have real restrooms which is always a plus for me and its near the playground.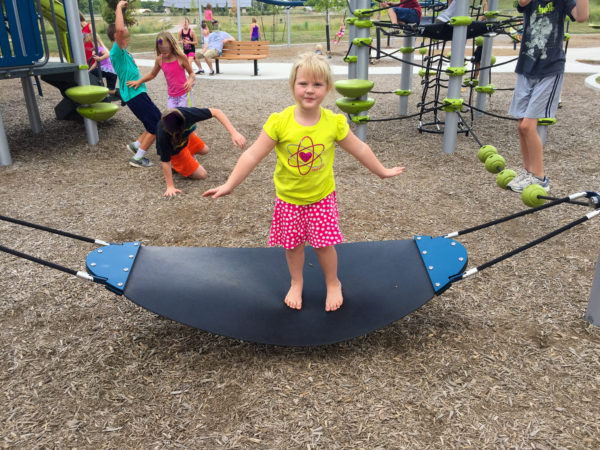 Playground
They have a little kid area that is great for toddlers. They have a zip line, marry go around, surfboard, giant circle swing, plus a larger climbing structures with several slide options. They also have large areas of green space to either kick around a soccer ball, or hit a baseball, or football.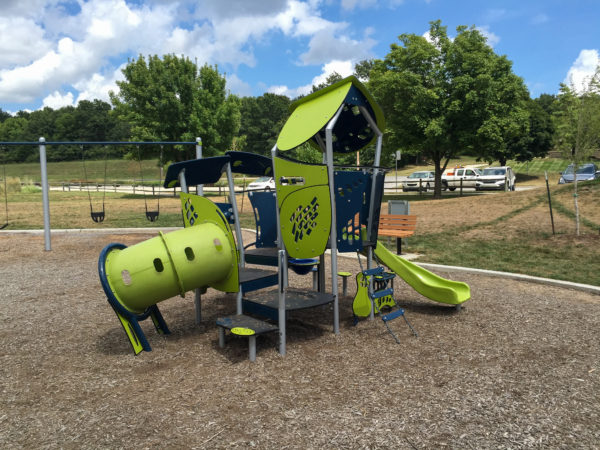 There is a few bench to sit at around the playground or there is several picnic tables under a shade with the playground in a U shape around them which makes it nice for mom. There is several trees in the area too.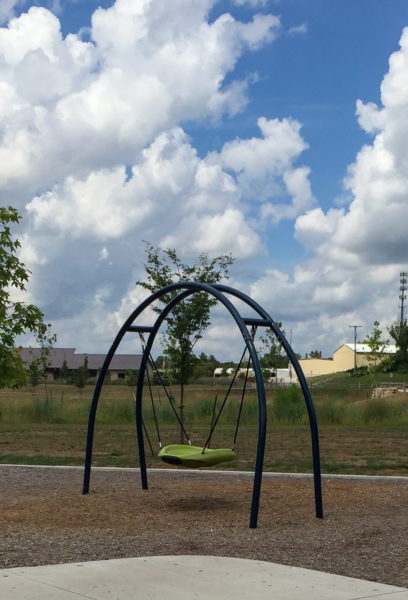 There is also several larger walking trails in the area.