Raven Ridge Park is located near Harold and Iowa Street in Olathe, Kansas. This is a neighborhood park that has a grill with shelter that does has electricity and water fountain, but no restrooms. Also the parking lot is on the smaller side.
There is a playground and horseshoe pit and small walking trail available. Also a shuttler and half log benches surrounding the playground.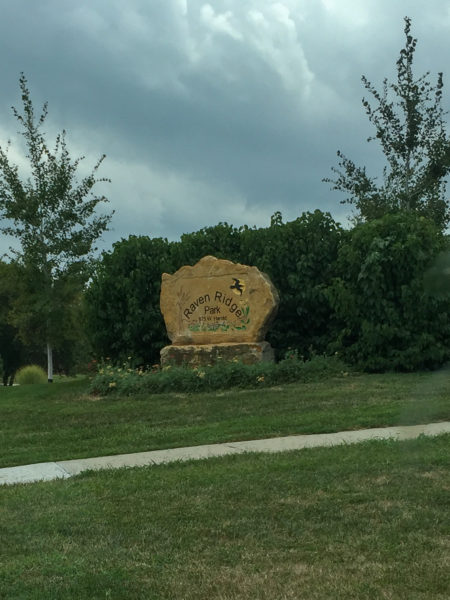 Playground at Raven Ridge Park
The playground at Raven Ridge is quite fun with all the climbing elements. The walk up and around rock like wall, log like tunnel, concrete mushrooms, and rocks, fun triangle to climb thru, and other things to climb and balance on.
Don't forget the slide with stairs, but with many climbing thing this is a great park for running off energy and the climbers.  My kids really enjoyed these larger boulder rocks to climb and jump off of.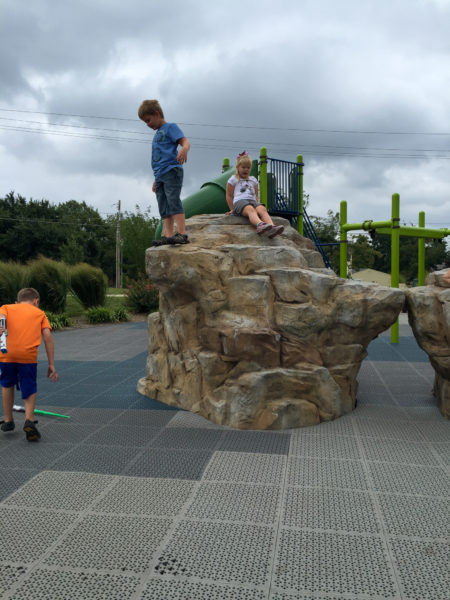 Check out some of the other parks in Olathe or other surrounding cities.