South County Mall
It first started by checking out a mall I have never been to called South County Mall, it has an interesting setup. We were headed there to check out the new play center. We had recently learned it has overhauled and had Thomas and Percy, so we had to go check it out. Braden was so excited to see it and Elizabeth loves these things so we couldn't wait to check it out.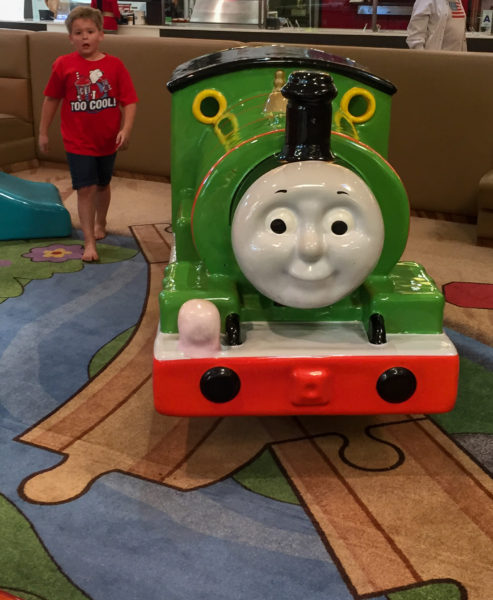 They had Thomas and Percy and it was put on by Fisher Price and I love that they have classic pieces that have always been well known like the barn, xylophone, and telephone. These pieces were so fun and great to play with.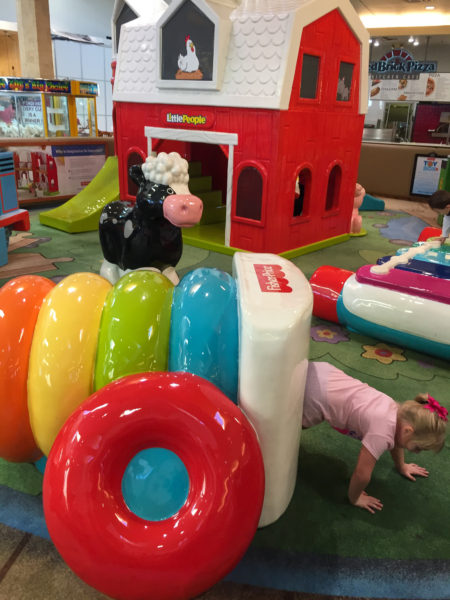 We also had wonderful homemade Chocolate Chip Mickey Mouse Pancakes on plates that look like M&M's.
Zoo
We also had some time at the Saint Louis Zoo, I had never been around Halloween time and they had so many cool decorations up, it was fun to see ghosts and witches at the zoo. We got to the Zoo in the first hour of the zoo being open which means we got to ride the carousel and then we got into the Children's Zoo for free. Love that about the Saint Louis Zoo which to me makes it the best. If you get there a little area there is free parking too.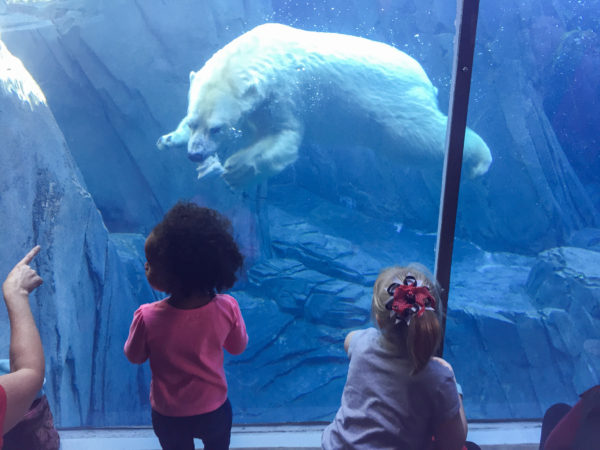 After the Zoo, the kids found boxes to make houses and train houses. They also had a fun time in the bath tub with grandmas new bath crayons.
The next day my kids went to Six Flags with Grandma and Aunt.