Parkville is a small town located on the Missouri River north of Kansas City, Missouri. It has a nice, quaint downtown area that offers shopping, dinning, and unique views. And the Parkville Nature sanctuary is a great place to check out as well.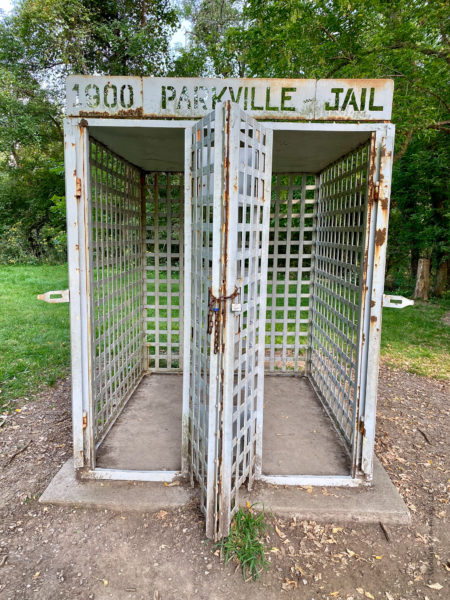 Parkville Downtown
The downtown area also offers Photo Op Alley with local murals on the wall. Even dining has something different as one of the restaurants is in a old train car. As far as shopping goes, there are different types of stores. Elizabeth and I personally checked out The Fabric Chic and Parkville Trading Post as it was late in the day and we ran out of town. Parks and Mini Golf along with Parkville Nature Sanctuary are great activities to do while visiting. It's a great spot to visit for the day to have a fun mini trip near home.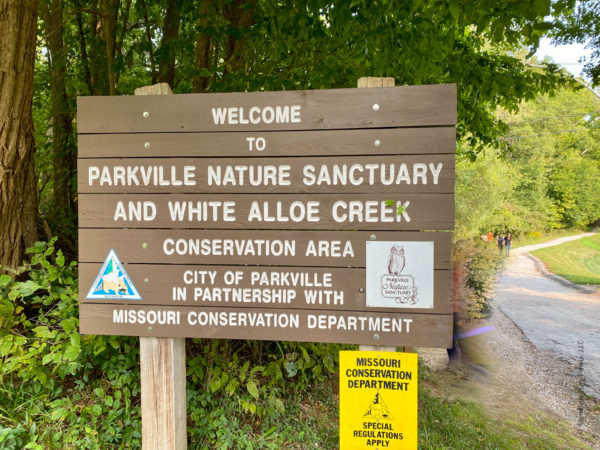 Parkville Nature Sanctuary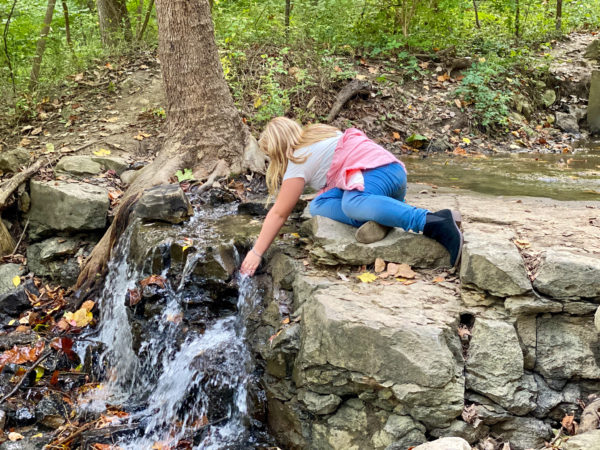 Made up of 115 acres and three miles of hiking trails. Walking the trails down the Old Kate Trail to the waterfall aren't too horrible, but to finish walking it there is many more hills, walk steps, and more rough. If you struggle on trails but want to visit the waterfall, I would recommend walking the same path and go back the way you came.
There are no dogs allowed on the trail, no hunting, fishing, or camping. Restrooms are available at the front of sanctuary.
You'll see many creeks, waterfall, nature grasses, frogs, and many other animals. It's a nice hike, but make sure you take water but not leave your trash behind.