Yesterday we went and explored in St Joseph, Missouri. We didn't have a lot of extra time but we went to the Patee House Museum which also houses the Jesse James House and Pony Express.
Patee House Museum
The museum consists of 3 levels. You could spend many hours reading and going through it all. They also had a fun game for the kids for a quarter, it was a scavenger hunt that made them more interested. They had to find what didn't belong, which help make them look at more of the displays.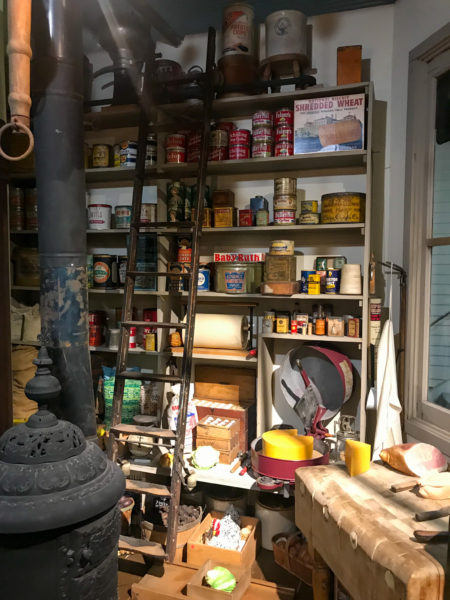 They had little store front made up like it would have been back then with old artifacts and such. It was really fun seeing and knowing items that I had seen in my grandmas house or referenced before.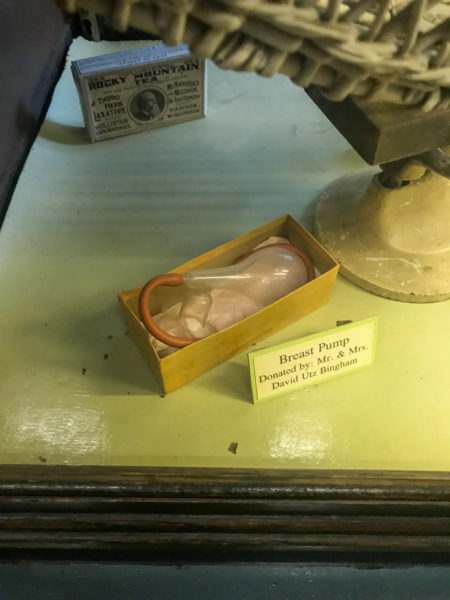 They had items from general store to the bank, I didn't even know there was a time when banks printed their own money. This is also something from the pharmacy I didn't know existed back then.
Braden's  favorite was the giant train engine that was in the middle when you walk in. He also enjoyed seeing many Lionel train exhibits throughout.
On the second and third level they had areas that were set up like the original hotel such as the group restrooms, sitting room, and different types of bedrooms. They also had the dinning room and ball room set up.
Jesse James Home
This is the actual house he was shot and killed in. They have displayed on the property. They also had some old TVs, telephones, and music displayed.
My favorite was in the dining room with the pictures painted on wood and the little description of the characters. Really so much of it was fun to see. Even the old printing press.
Museum Carousel
Elizabeth's favorite part was the carousel, which was very neat. It was beautiful carving and seats of animals I hadnt seen before. I liked how they were all such different sizes.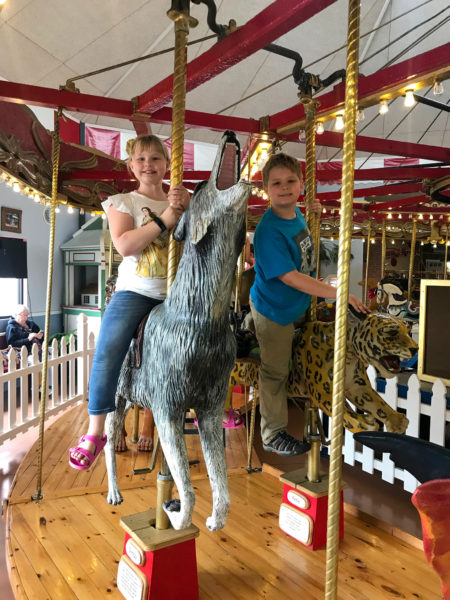 Overall I recommend this place it's not a bad drive only about an hour outside of Kansas City. This is great for all history buffs and a great add on to our homeschooling history exploring.