My sister is having a baby and she decided to do a Pixar Baby Room. We are all so excited to help decorate as Pixar has so much potential for an amazing baby's bedroom! This one is one of Pixar Dreams, so wanted to share what we helped with to maybe inspire some of your own creative Pixar baby room ideas.
**Disclaimer: Some of the links may pay me a small commission, but at no extra cost to you. Read the full boring legal disclaimer here.
Using Brother Canvas Workspace and Silhouette Studio, I worked on vinyl cutting out clouds, army men, and movie frames and cutting the pictures down to size. Making a frame resemble a portion of a movie reel is actually very easy. All it really is is bunch of negative space squares on top of a black background if you break down all the shapes. aThe army men was from an Etsy file, which also came with the Toy Story Cloud. If you don't want to create the movie film frame, Etsy has a lot of great files, including this one.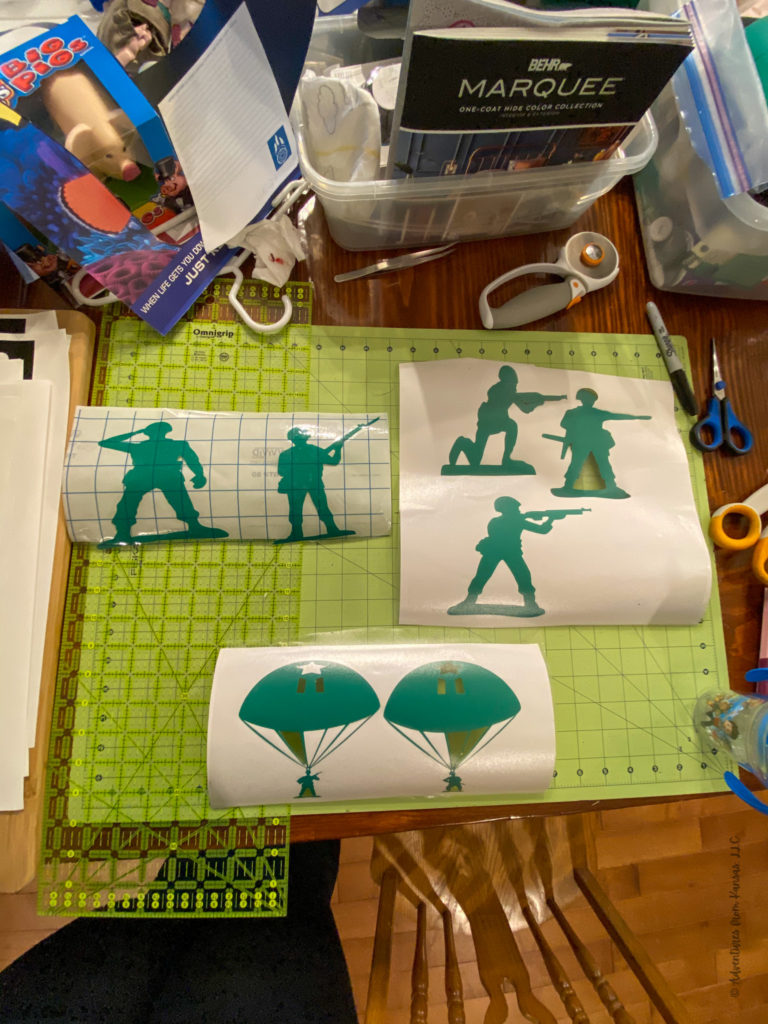 The Dresser
Chris, using his art skills, made the side of the curtain rod look like Pixar balls. He used craft paint like this Apple Barrel, using Red, Yellow, and blue. The next step was updating the dresser. He painted a road looking scene, under the sea, space, and plain blue. The blue would eventually be used as a sky for the clouds. Vary the colors on the rolling hills and background a little bit on each drawer. You can make almost the same design resemble many things. Anything from under the sea to a desert is doable!
The stars on the space drawer were an easy technique. Just flick the paint brush against a piece of cardboard. The specks of white paint coming off make for great random sized stars. With it being Pixar, each drawer front had to have the famous A113 reference. If you don't know what this is, it's incorporated somewhere into every Pixar movie. He also painted the side of the dressers with extra elements like Toy Story and Monsters, Inc.
The Final Touches
We used wall stickers like these and printable vinyl to get all the characters we needed to make it complete. The characters made the paint job so much easier as it was more background and shapes to do, rather than complex character design. The dresser drawer knobs were painted to blend into the background. All except for the planet looking knob on the top drawer. You could make them stand out if you'd like, but we preferred to keep ours a non focal point.
Applying vinyl to dressers and wall is close to the same. You need transfer tape and something hard like a credit card if you have nothing else.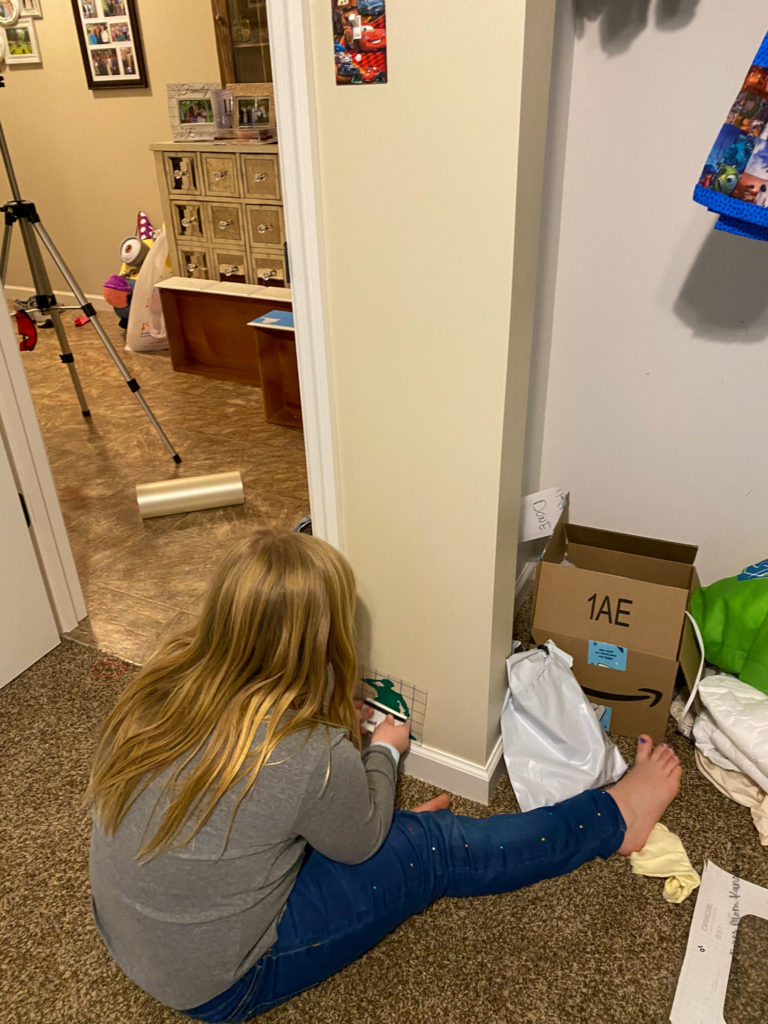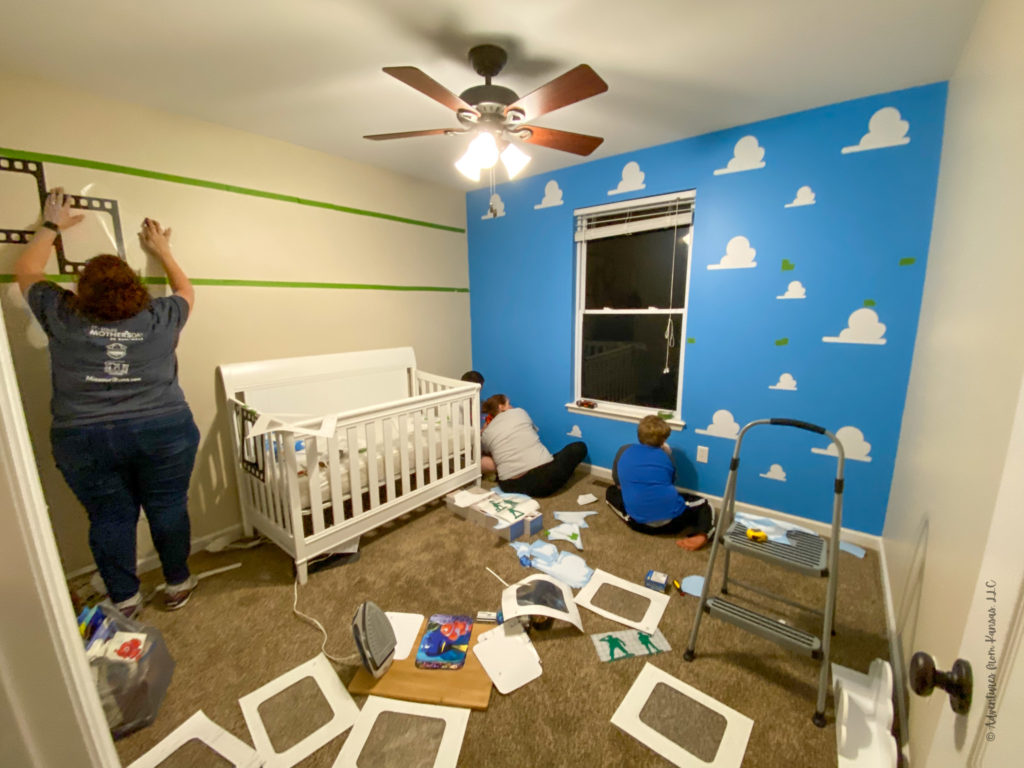 With a little creative work with some vinyl and some acrylic paint, you can create this one of a kind Pixar themed kids room that your family will absolutely love! Got any other Pixar baby room ideas? We'd love to hear them!