We recently got back from a quick journey to Saint Louis to see family.
Bissinger's Chocolate Tour
We went and did a few things I had never done in Saint Louis, one was we went to the Bissinger's Chocolate Tour. It's a working factory so they don't allow phones inside so they let everyone get a quick photo in the store area afterward. You can't be wearing jewelry or electronics in so they give you a locker to put all your belonging in. You also have to put on a lab coat and hair net. If you wear open-toe shoes you also have to wear shoe covers and bear cover for facial hair. We had a lot of fun learning the history and information about chocolate that we didn't know. Braden and Lizzie enjoyed it too. Of course, their favorite was the tasting room. 🙂 Chocolate, Chocolate, Chocolate. Here is the link for your own Chocolate Tour. You have to make a reservation. Have fun!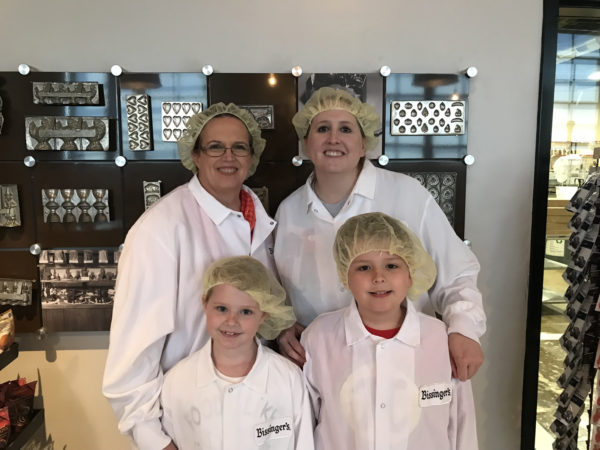 Another new fun thing we found was a park behind a small store center, I loved the theme, it was Irish, McAlley Playground. I have never seen a theme used so much throughout the park like this. I couldn't get over the pot of gold and four leaves clothes. This park had a little bit of everything, it has two small areas that have water in the summer, a music area, roller slide, merry-go-round, multiply type of swings, and the one thing they don't have is a real bathroom. If you have read any of my blogs you know I also rate the bathrooms at parks because I think this makes a big difference if you go. This one only has a porta-potty.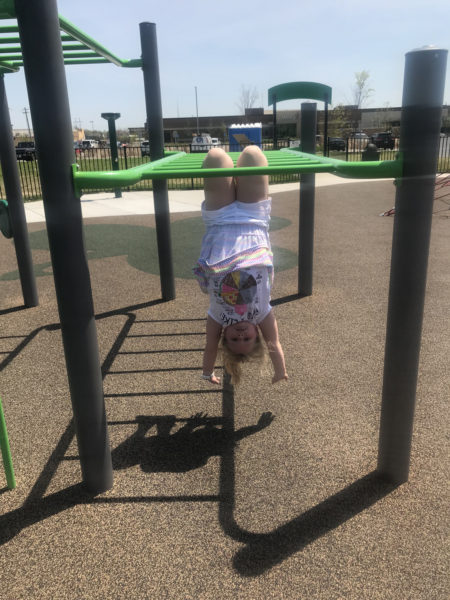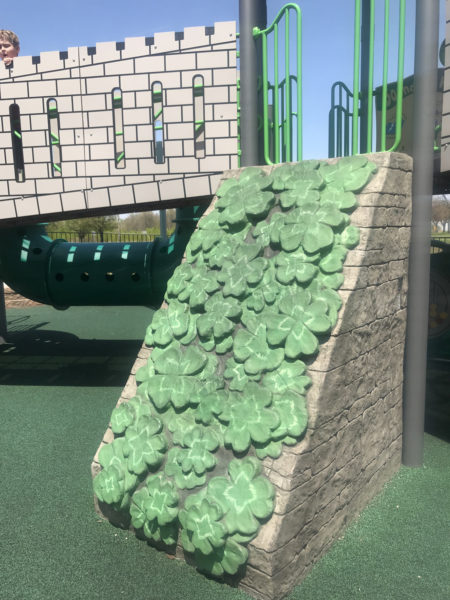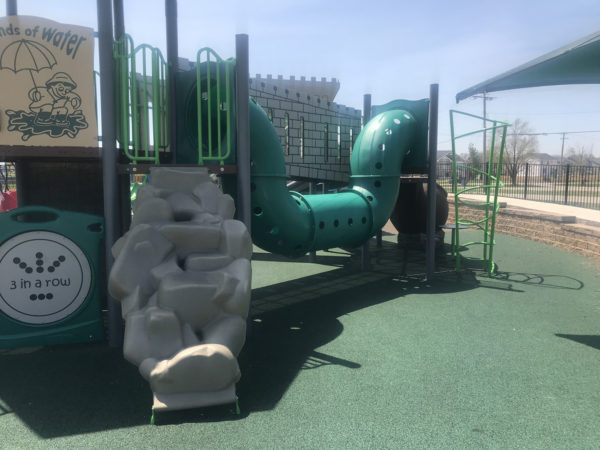 As you can this park has a lot to offer, I also love that it has a small walking path but right around the playground and it has a fence along most of it. My kids love that it had a tube that went down and up which is different. Something else we noticed that we don't see all the time is the merry-go-around had some belts on the seats. They had 2 regular swings and 2 infant swings too. Have fun exploring this new park.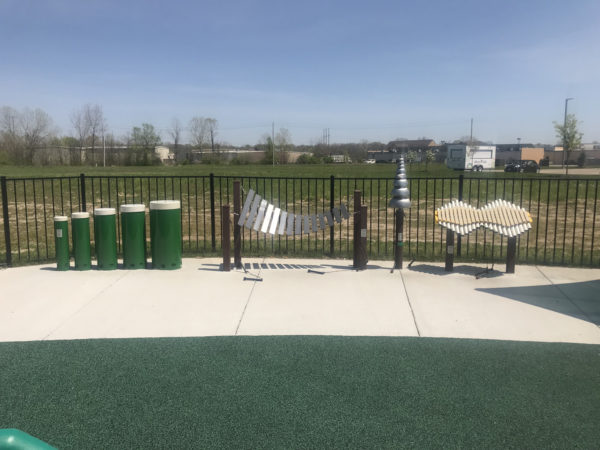 Another thing I have never done even though I grew up in Saint Louis was Crown Candy. Several people can't believe I have never been here, well I am not sure why everyone loves this place. Yes, it's old and been around forever and it looks like it but it's not something I find extra special. If you're wanting to do several "Saint Louis" I would then maybe hit this place up with the arch and such. We didn't order any food because we don't love white bread and that's what their menu was. We did do ice cream, it was good again not the best ice cream I have ever had, but my kids loved going.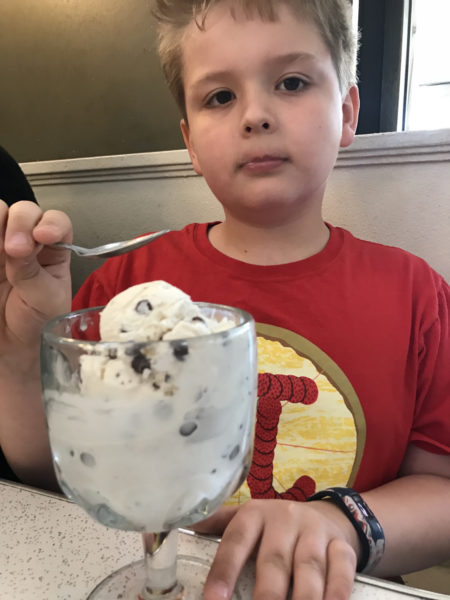 What's your favorite thing in Saint Louis? Leave a comment below!