South Lake Park is located in Overland Park off of 86th Street. This is a community park with a lake, playground, trails, basketball court, restroom, and shelter.
The lake feature is a nice size and allows fishing, benches and decks to enjoy the view, and a trail to walk around the lake. Also includes floating wetlands.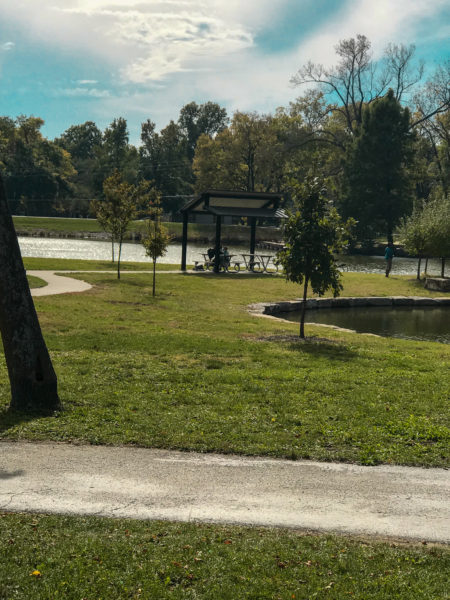 Playground Features
The playground at South Lake Park is a newer park that features two infant swings, and two traditional swings. It has a slide built into the hill which a a fun and unique feature. The playground also has a spiderweb to climb, a rock tunnel to crawl thru or climb over. There are three unique spinning things that took us a bit to figure them over.
This playground has a rock climbing tower and stairs to the slide including in the playground. There is also a hill climbing structure and metal climbing structure over it.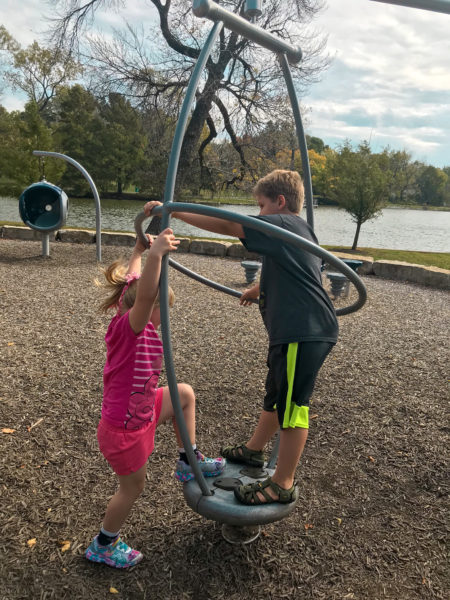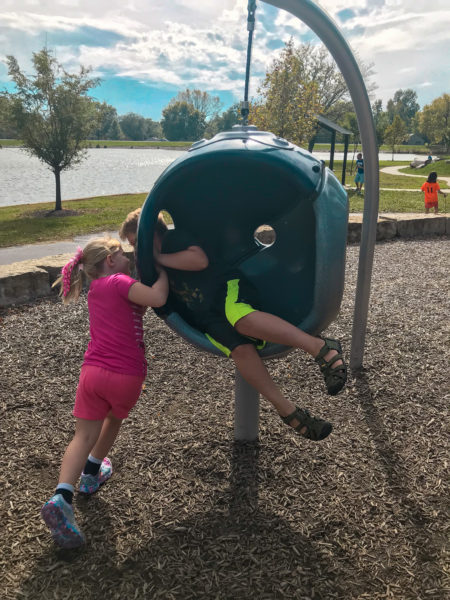 Other Features at South Lake Park
The park features a full basketball court. The park has restrooms, a small shelter with grills and picnic tables to gather or picnic event out.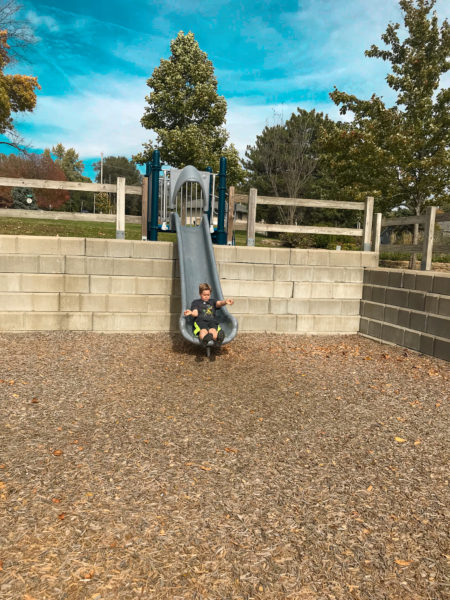 Looking for other parks to visit? Check out the Explore Your Town Section.