St. Patrick's Day is more than just a day to drink green beer and wear green. It relates to the history of a saint who drove the snakes out of Ireland. Even though people who aren't Irish celebrate this day, it opens up things to talk about and share about the country and facts about Ireland.
**Disclaimer – We might make a small amount of money from affiliate links and clickable photos in this post, but at no additional cost to you.
Who was St. Patrick?
Saint Patrick is the patron saint of Ireland, celebrated on March 17th of every year. He is credited with bringing Christianity to Ireland. When Patrick was a teen, he was kidnapped and taken to Ireland to be a slave. He worked as a shepherd for six years before escaping and returning to Britain.

While back in Britain, he became a priest and bishop. And thus, he eventually returned to Ireland and spread the message of Christ throughout the country. Part of why we symbolize the shamrock (a three-leaf clover) with St. Patrick was he used it in his teaching of the Holy Trinity (Father, Son, and Holy Spirit).
Now, I opened by talking about the snakes being driven out of Ireland. But, no one knows if these were real snakes or spiritual snakes to symbolize driving out the old beliefs like Pagan beliefs to bring Christ to Ireland. So, as with some stories, there are folk songs and stories that accompany it.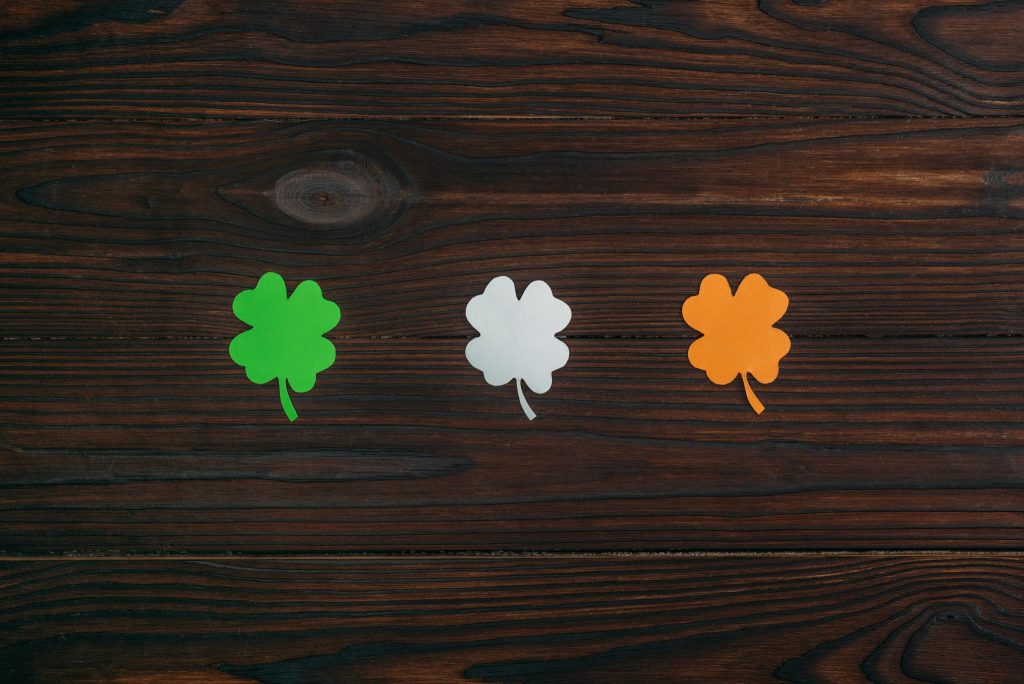 Where is Ireland? What is it Like?
When thinking about St. Patrick's Day, one of the top things besides the saint should be about the country of Ireland. Some facts about Ireland you can learn or teach about would be traditional Irish games such as hurling or Gaelic football or Irish folk songs or stories. There are also special landmarks like the Cliffs of Mother or the Giant's Causeway.
As with talking about a new country, one of the first things is to figure out its location. Ireland is part of Europe. It is the second largest island after Great Britain, its coastline is part of the Atlantic Ocean and its capital is Dublin. Ireland uses the Euro for money, they speak English and Irish now, instead of Gaelic.
Some facts about Ireland and its weather is that it's quite varied throughout the year. However, it doesn't get too hot or too cold. It can get quite rainy and windy at times. The variation in temperature is 41-70 degrees Fahrenheit. It receives rain in some areas more than two-thirds of the year, spread out over the day.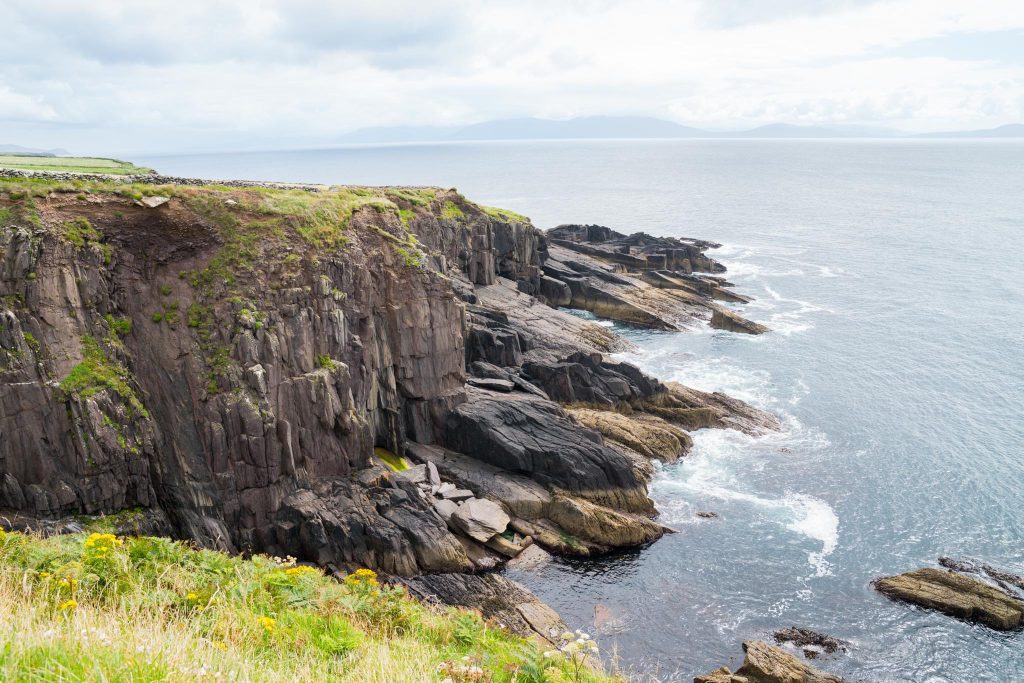 Ireland's Wildlife, Landscapes, and Sports
Although it's fun to see some of the wildlife, food, and games in Ireland, some of the most famous things are the landmarks and wonders of the green land. The Cliffs of Mother offers gorgeous views of the Atlantic Ocean. The Guinness Storehouse is awesome for tasting the famous beer. The Ring of Kerry is a scenic drive with villages, rolling hills, and a coastline. The Giant's Causeway, which is formed from volcanic activity, is considered a natural wonder. Dublin Castle was the heart of Ireland for over 800 years. And last but not least, Killarney National Park and Burren offer some amazing natural wonders and ancient ruins.
Of course, when seeing or learning about Ireland you will see animals such as sheep as they are an important farming tradition. Cows are famous for their butter and cheese, whether in Ireland or anywhere. Horses, dogs, red deer, foxes, birds, and badgers are among some of the other animals you would see on a visit to Ireland.
Ireland is known for many sports and games. There are traditional games like road bowling, where you throw a metal ball down a country road to see how far you can get. Additionally, horseshoes, golf, and soccer are more popular in the north. Rugby is more popular in the south. There is also camogie (female hurling), hurling (stick and ball to get it between goal post or net for points), and Gaelic football with rounded ball and stick combining elements of soccer and rugby.
Some famous people from Ireland are CS Lewis, Bono, James Joyce, William Butler Yeats, and Bram Stoker.
Irish Folk Songs & Stories
I don't know all versions of these songs and stories so please make sure you check them out before showing children.
Songs
Stories

Childcare of Air – Four siblings were turned into swans by their stepmother and spent years on the lake before becoming human again.
Legend of Cu Chulainn – Supernatural creatures and battles with warriors.
Banshee – Female Spirit who foretells death in the family.
Pooka – Shapeshifting ghost spirit to take on many forms.
Saint Causeway – Natural wonder and how it was built.
Traditional Irish Food
The first thing most people think about Irish food is typically corn beef and cabbage with potatoes. But, Ireland has a rich history of heatry dishes.
Irish Stew – Traditionally made with lamb, potatoes, onions, and carrots.
Boxty – Potato pancake that can be served as a main dish or side dish – raw potatoes and mashed potatoes, milk, eggs, and flour fried till crispy. I love doing this with leftover mashed potatoes.
Irish Soda Bread – Traditional bread made with flour, baking soda, salt, and buttermilk. It is a very dense bread.
Irish Breakfast – Bacon, sausage, black and white pudding, fried eggs, tomatoes, and toast.
Coddle – One-Pot Meal – Made with sausage, bacon, potatoes, onions, and broth.
Barmrack – Traditional dish served around Halloween – Irish fruitcake with dried fruit and spices.
Colcannon – Mashed potatoes and cabbage served traditionally on St. Patrick's Day.
Guinness Stew – Made with a generous amount of beer, feed, carrots, potatoes, and onions. Here is a recipe for Guinness Stew if you want to try it this St. Patrick's Day.
This is a great recipe for Irish Bangers and Mash! I would skip the peas (personal preference) but it looks amazing. 🙂
Use this St. Patrick's Day not only to celebrate the saint and learn some facts about Ireland and eat and drink green, but also to learn more about this wonderful country.
Want to decorate for St. Patrick's Day? Check out this post here or embroidery here. Love trains? Check out this post about March 17th decorations.
Looking for some fun things to do with the family? Check out BINGO or the worksheets here for some fun learning. Looking for some adult games? check out this trivia.