Stillwell Community Park is located at 207th, just a bit off Metcalf Ave in Bucyrus, Kansas. Stilwell was Johnson County's first inclusive park. 
Stilwell Community Park Features
This community park has a fence completely around the playground area allowing children of all ages to be able to run around and be safe. 
There is also a trail that's one mile long outside of the playground area. That goes into grassland, woodlands, and wetlands.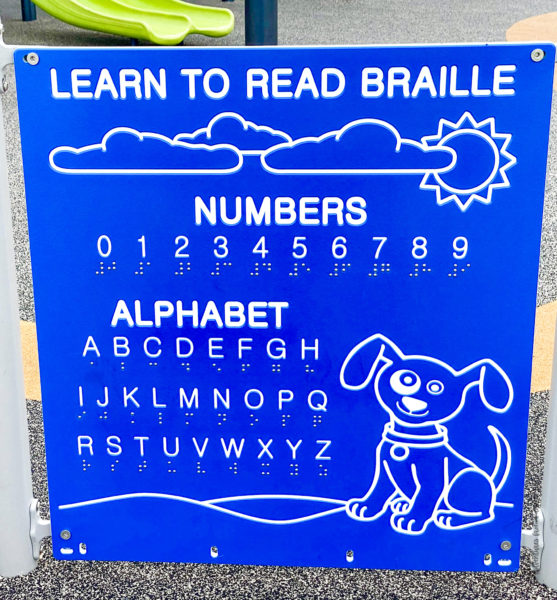 There is a shelter with a grill just outside the fence and restrooms. Unfortunately, the only shade near the playground is the shelter house.
Playground Features
This playground features lots of textures including a texture wall, a rollerball pull through tunnel, and a chalk wall. Even a picnic table with a checker/chess board if you bring your own pieces.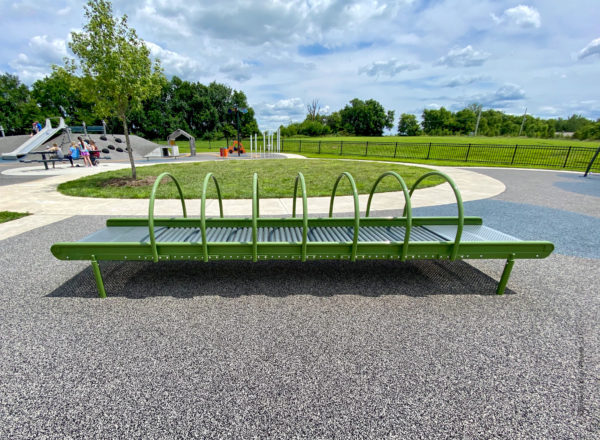 The playground even has a balance beam, a house with rainbow colors, flat car to play on either side, musical vibrations to hit, and drums. 
There is also a tunnel on the side of the mountain hill, with multiple ways to climb up including a web ladder, orange stepping stones, web net, the a rope with steps, and also the sidewalk.  After you find the perfect way up for you, there is a slide big enough for two or three to go down at the same time.
Features also include 2 swings that can buckle for kids up to 12 and traditional swings, along with a big round disc swing. If you're looking for more movement, check out the wheelchair friendly roll on merry-go-round.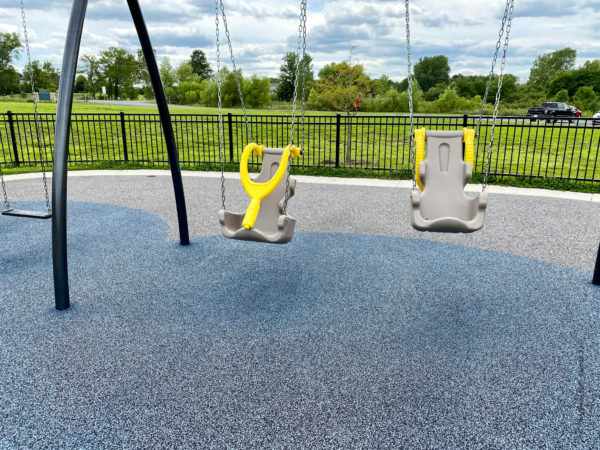 Now for the actual playground. It features a ramp with the other multiple ways of climbing up. There are steps, curved ladder, circle climbing tube, and web circle. Once up, you can then reach a small roller slide or the larger waves slide, double slide, to come down if you choice. The playground also features monkey bars, spinner seat.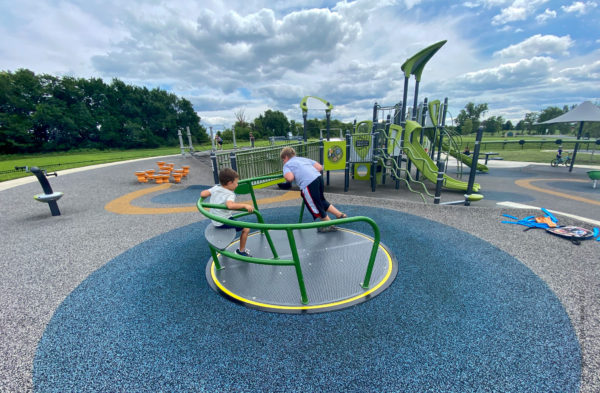 Overall this playground is a great way to play with friends. The size is nice you can keep eyes on all ages, the fence, a real restrooms, paired with equipment for all ages.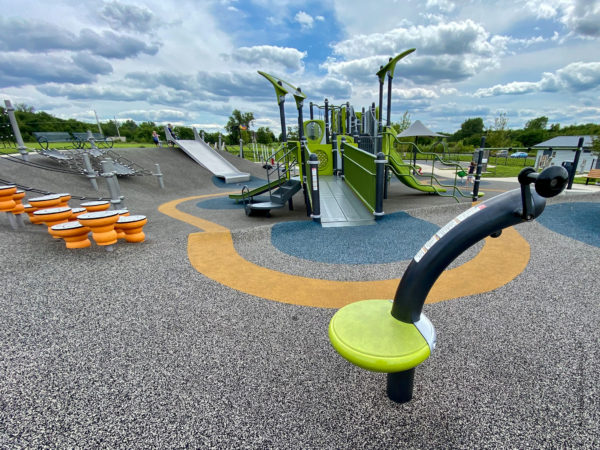 Check out the rest of the parks you can see in the area and comment below with your favorite!