Stone Creek Park is located in Gardner, Kansas off Stone Creek Drive between Cottage Creek and Pumpkin Ridge. This is a nice neighborhood park that connects three of the closer subdivisions. The trail meets up near Life Church on Moonlight but the playground is off Stone Creek.
Park Features
Stone Creek Park is a nice neighborhood park at about 11 acres. This park features a playground, shelter, grill, water fountain, green space, and trail. There are no restrooms at this park and only street parking is available.
Stone Creek Park Playground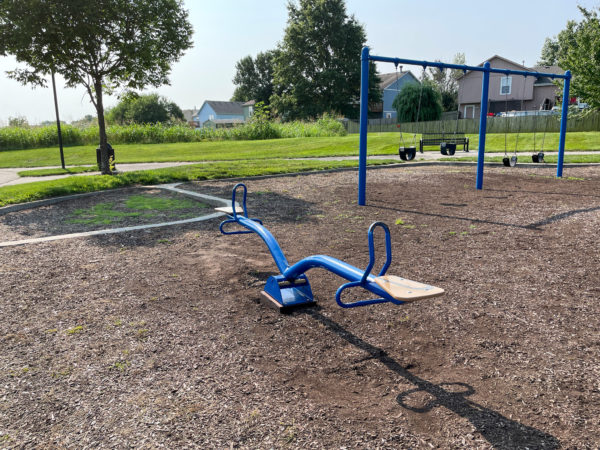 This playground has many nice features including the numerous slide options. The playground features a vertical rock climbing wall, two spring bounce toys, a see-saw, and swings. There are two traditional swings and two infant swings. As for the playground, there are many ways to get on the playground including cube block steps that go to a platform with a double wavy slide. That platform is connected to a second platform by a spider web rope. Using either the spiderweb, stairs, ladder, rock mountain, rope tunnel, curved ladder, or curved rock wall you can get to the other slide. There is also a tunnel at this platform. There is a double straight slide and a double twist slide. With so many ways to play, you will definitely have fun at this playground!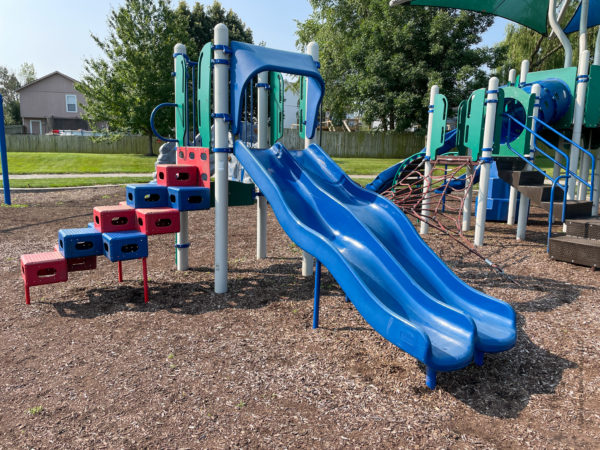 This park has a nice size playground that includes two infant swings, two traditional swings, two bouncing toys and a teeter totter. There is also a rock mountain to climb on from both sides. The playground itself features steps and a climbing web leading up to a tunnel. There is also a curved rope tunnel, and a ladder straight to the platform where you can easily take the double curved slides or the additional double slide. You can also take the block steps or the web to the double wave slides. The tunnel is also reachable by curved ladder.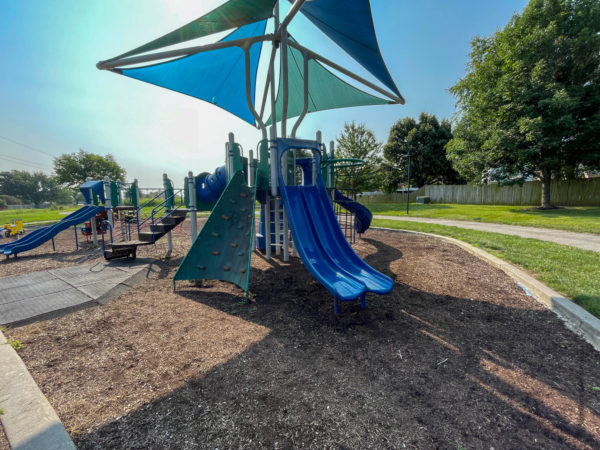 Overall this is a great playground! Too bad it's just a neighborhood playground with no bathrooms.  Overall this has been one of our favorites in Gardner.