Blueberry & Cherry picking at a u-pick farm, Thierbach Orchards & Berry Farm, we made some cobbler and jelly. We hadn't been blueberry or cherry picking before so it was different and interesting. This was a nice farm located in Marhasville, Missouri.
I found the blueberries easier to pick then the cherries. Even though with cherries you could stand up straight. They both were easy for the kids and they had a blast doing both. With cherries you have to get up in the tree, typically using a ladder. Thankfully they had some in the orchard for us to you. For blueberries they grow on bushes so they are lower to the ground for kids to get to and easier to pull off.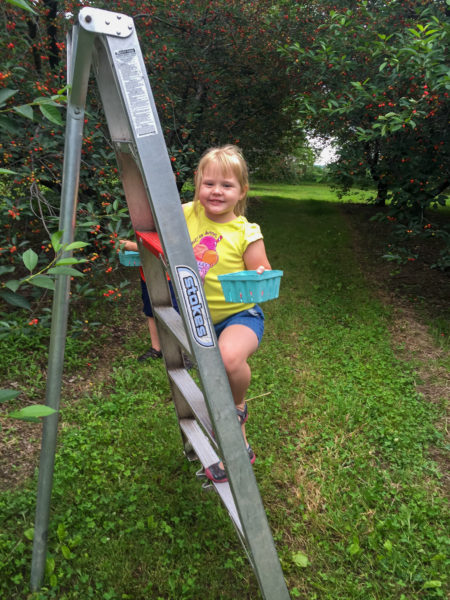 I also love showing the kids new types of foods growing and letting them taste something they picked. They don't always like it but they are always a great experience. Plus you can turn the fruit into many items, dessert, jellies, smoothies, and just to eat.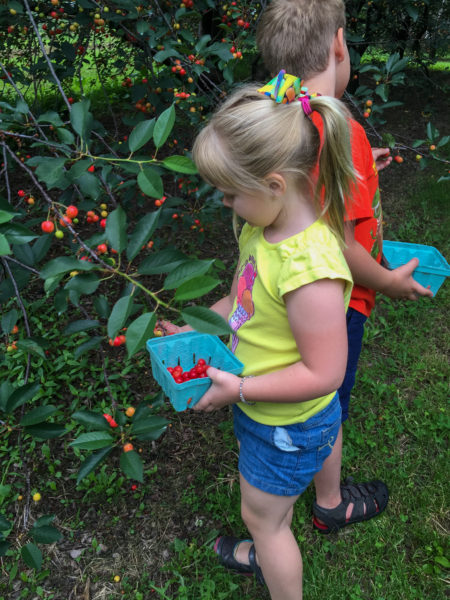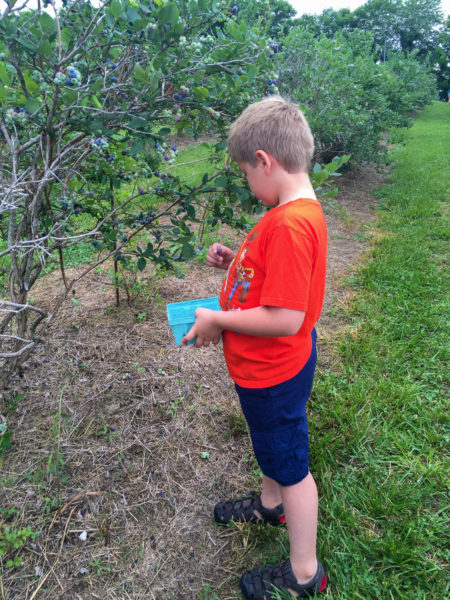 Thierbach Orchards has airplanes for the kids to play on, a market to shop for other yummy goods. They weren't ready yet but this farm also offered blackberries, then in later summer peaches and fall apples. I love that you can revisit the farm many times of year to find a different fruit growing to pick and take home.