Tomahawk Park is located off 119th street near Mission Road. This park helps connect the trails through the city.
Park Features
This park features a playground, baseball fields, open space, a shelter with picnic tables, and a few benches. There is a parking lot but no restrooms. There is green space those to play on with balls or kites, as well as trail access.
Tomahawk Park Playground Features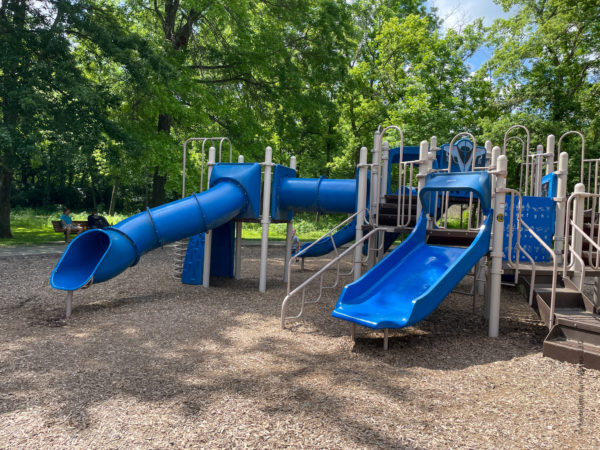 The playground at Tomahawk Park features some unique slides. There is a tunnel slide, a slide that splits into three at the top, a wide short slide, and a double wave slide. This park also has two infant swings and two traditional swings. To climb on and to the playground there are steps, but there is also a two spiral fireman pole, rock mountain, curved ladder, wall with insteps, side ladder, and a chain web. There is also a fun tunnel to connect the platforms. There is also a surf board and skate board bouncy toy.
Overall it's a great park other than lacking a bathroom but great for a quick run to the park with lots of space and a nice playground. Don't forget to check out Leawood's other parks or park hop to another city.