The newest park in Spring Hill opened 2020 and is officially called Veterans Park with Melvin Murry Dog Park. This park features a lake for fishing, playground, off-leash dog park, restrooms, and shelters with picnic tables.
Playground at Veterans Park
The playground at Veterans Park has an outdoors-y feel, using trees and evergreens as steps to get from one platform to the other. The playground features a circle set of monkey bars, ladders and steps to get up to two different style bridges so you can come down the slides. One piece to note is if you get on over by the monkey bars is that the platform has either a tight rope like bridge or the trees to get across to the other platform for more play which would be difficult for younger kids. There is even a set of stairs that looks like a mountain. The last feature is a merry go round.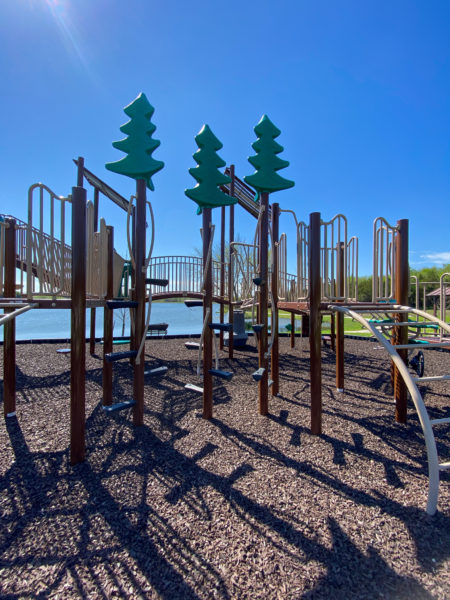 Features of the Park
The park features restrooms near the playground with two small shelter places with picnic tables underneath. There are also a few benches around the playground and the lake. There is also a grill if you would like to make a day of it.
The dog park features a few fire hydrants and benches located inside the fenced off area. It has a double gate to help make sure the dogs dont escape easily.
This park is set to have additional trails, a canoe launching area, fishing piers, and a memorial added in later phases that haven't been announced yet. You can still fish at the lake currently as long as you have the proper permit.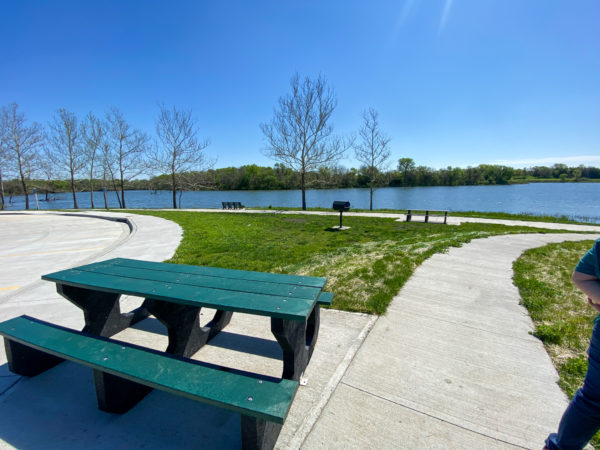 Check out the round up of Spring Hill parks, even though this is the best community park in Spring Hill and other parks that are semi-local to Spring Hill.