City Park is located off Hale and Washington. It's a full city block with many trees, green spaces, playgrounds, and relaxing water features and gazebos.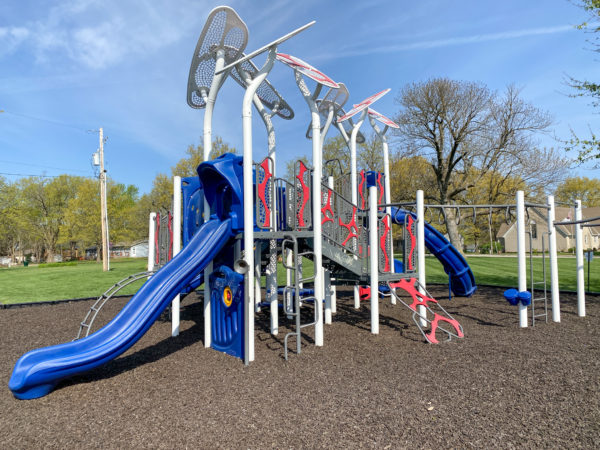 Playground at City Park
The playground has a few infant swings and some traditional swings. There are areas for lots of climbing with steps, ladders, and rock walls. Several slides that include different sizes. There are large slides all the way down to and including some toddler sizes. The playground features the nice and much more comfortable rubber mulch. I love this as compared to traditional wood mulch. Because that stuff gets everywhere and can cause splinters too. Makes for a much more comfortable playground.
Other features
This park features a lovely gazebo that is wired for electricity. It makes for a great space to do some work while the littles run around or just as a spot to sit and enjoy the outdoors. In the center of the park, there is a bench with a water feature so you can sit and enjoy the peaceful sounds of the water and nature around the park. It's a very nice and relaxing addition.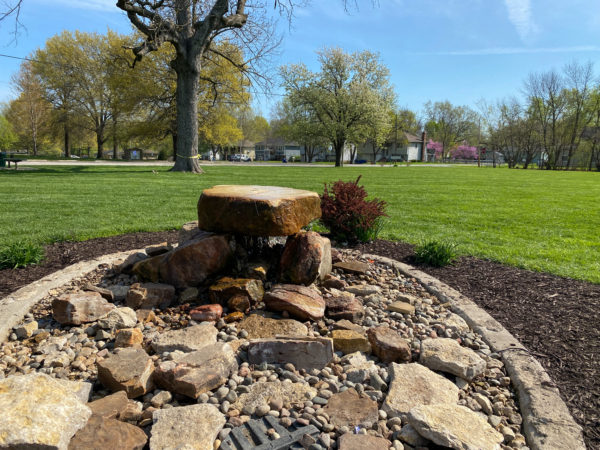 The park is scattered with picnic tables and benches providing multiple seating areas. There are a few grills spread out which is nice you can enjoy family cookouts from different areas..