Friendship Park is located near the city hall. One major draw to this park is its mostly fenced other than the two areas where you can access the park from the parking lots. There is a ton of green space so you can easily play catch or fly a kite. 
Playground at Friendship Park
There are a few benches and two picnic tables inside the fenced in areas. It's a great place for parents to be able to sit and watch or a place to put your stuff.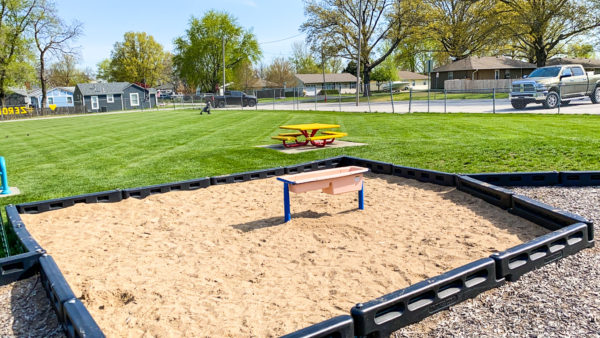 The play area features a zipline, swings for babies, motorcycle and duck bouncy things and a few other interesting features like a sun dial. Plus, there is a sand area for kids to play that has a small table built in. There is also a round jungle gym to climb and play on. There are multiple slides and different ladders, steps, and rock walls to get up and on the playground. Monkey bar like between the two smaller and larger play equipment.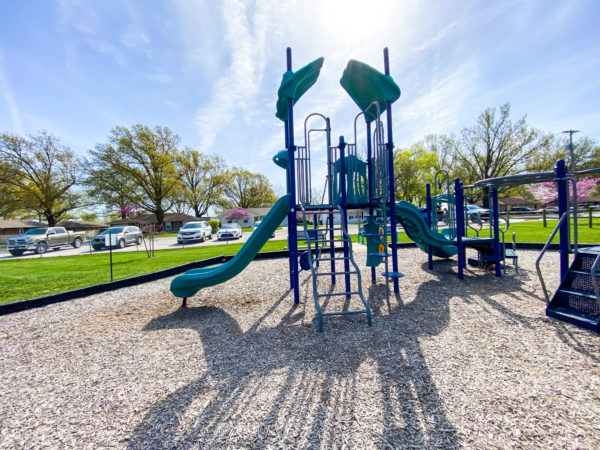 This playground is pretty nice in size. I love the fenced in green space but it's also lacking restrooms, really best for people who leave near by. We used to travel to Spring Hill for 4H it would of been nice to stop and visit this playground as I tend to run early for everything. (I hate rush hour traffic.)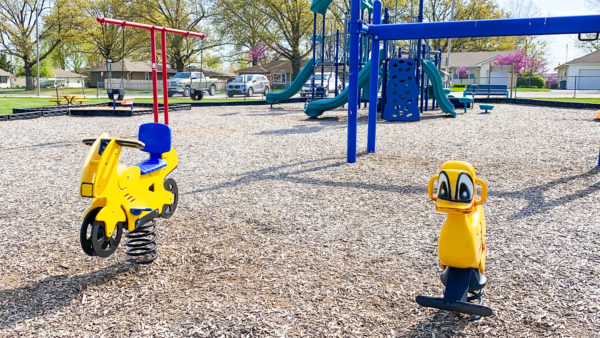 Check out our Round Up of Spring Hill Parks, don't want to stay in the Spring Hill area check out the other parks we have visited too.