McCormick & Schmick's is a restaurant we had never been to before but really wanted to try. For those of you who don't know what kind of food it is, it's an upscale steak and seafood restaurant. We've heard great things about this place for a while. We were blessed with some gift cards for our anniversary and decided to have a special date night just me and Breanne.
The Menu
Now, one thing we always do before we even go to a restaurant is look online at the menu. It's nice to have an idea of what to expect before you walk in. And I'll tell you, it was a great thing we checked McCormick & Schmick's website. There is an option at the top of their page that says Events & Promotions. If you are planning on going, check, and see what they have there. I say this because they don't advertise it in the restaurant, you have to check the website to know if they have anything special going on.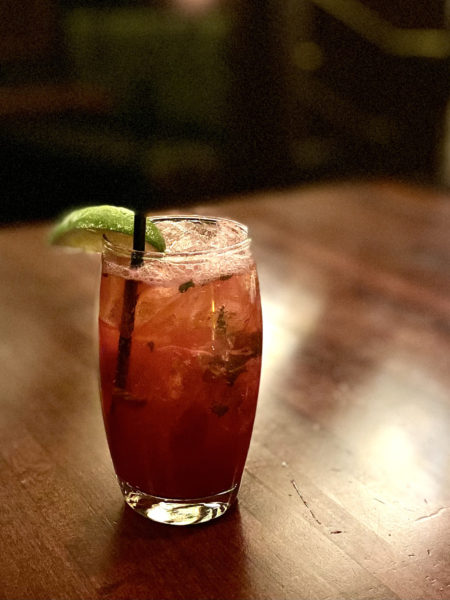 There are a lot of them that come up and I won't go into detail on all of them. They have a bunch of options from Game Day Specials featuring seafood boil packs (among others but that one stood out most to me) as well as Sunday and Monday three-course dinner specials. The main promo that we were interested in and what really made us decide to go on a specific date was their New York Strip & Lobster Thursdays. We had to ask about this promo because it's not on their menu. One thing Breanne had never had was lobster, and it had been forever and a day since I had had one. And at $29.95 for a New York strip steak, lobster tail, and mashed potatoes (price could change so don't go in always expecting it), what better time to try it?
The Location
If you follow our adventures, you know that we live in the Kansas City area. McCormick & Schmick's has 29 restaurants nationwide (at least at the time of this post), and the one we went to is located on The Plaza. It is located right at the corner of 47th Street and Pennsylvania Avenue. Although there is one main entrance to the restaurant, there are a couple of places as far as parking goes.
The most obvious option would be parallel parking directly outside of the restaurant. But if you've been to the Plaza then you know that that can be wishful thinking. The best place we found to park is the parking garage located directly behind the restaurant. The entrance is off Pennsylvania Avenue and you pull directly in front of the garage entrance to the restaurant. Oh and obviously, no parallel parking which is a plus in my book so I definitely recommend parking behind the restaurant in the parking garage.
The Restaurant
Walking in I immediately felt a warm and inviting feel. The tables weren't all mashed together. And this wasn't due to COVID. While they did have every other table closed for distancing, there was still a good amount of room no matter what. And the booths all had high back seating which added to the privacy of it. With one of us being medically unable to wear a mask, they were surprisingly good with it. Never gave us a hard time or said that they wouldn't serve us which I was worried about.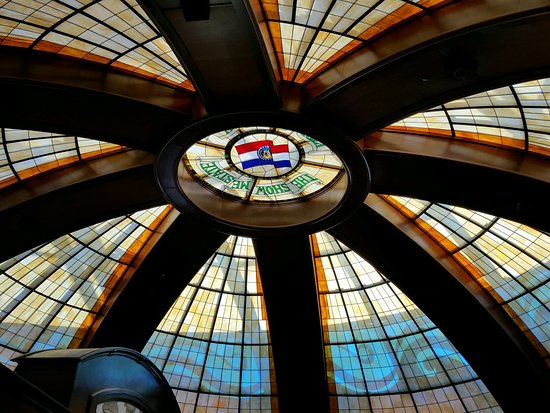 The exterior of the restaurant is round, and if you are sitting on the outer perimeter you'll have a great view pretty much wherever you are. We had a great spot overlooking the Plaza lights which we loved. The inner area had all kinds of stained glass art and was situated under a huge stained-glass dome ceiling. It is a great design that adds a really unique feel. There are also some more private booths with curtains and seating for larger parties.
So we decided to go all in during our visit: drinks, appetizers, steak and lobster, the works. All except dessert because finding a gluten-free dessert unfortunately was very hard. For appetizers, I had the lobster bisque while Breanne had the walnut mixed greens salad. Both very colorful, very flavorful, and served just the way they should be with the salad cold and the lobster bisque hot.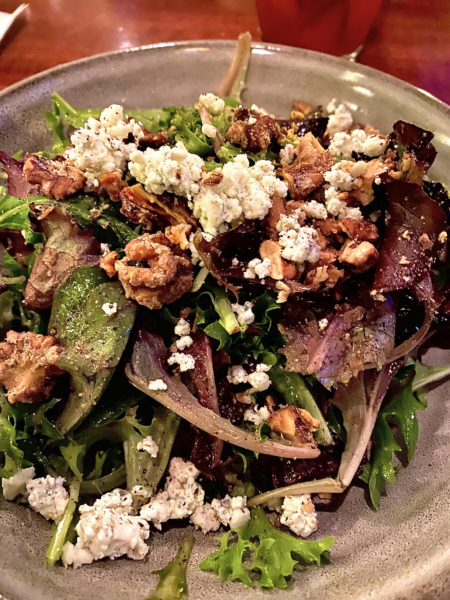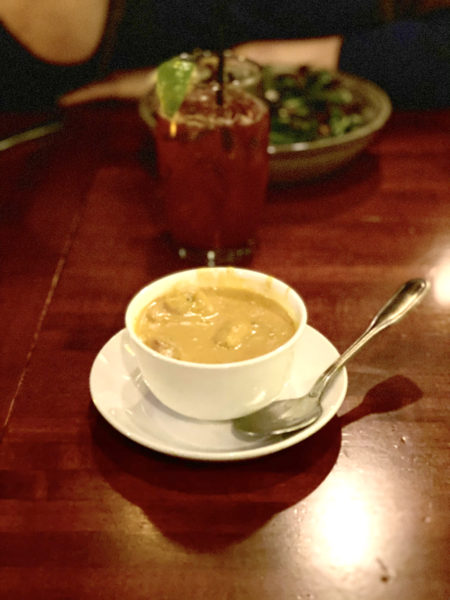 The main entrée was great, everything cooked just as we wanted and very flavorful. Well, almost everything. The mashed potatoes left much to be desired but in my opinion, if you're going to be lacking in flavor with anything, the potatoes were a good one. If you haven't tried lobster (or most seafood), you'll want to start with it first as it doesn't retain its heat very well and does tend to cool off fairly quickly. While the portion was a tad on the small side it seemed, it was awesome nonetheless.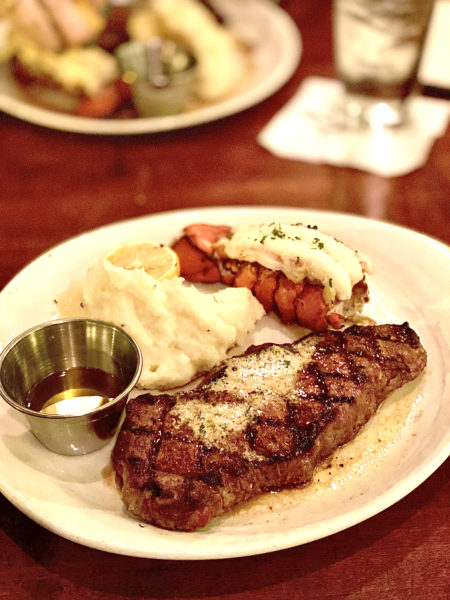 Through everything, our server was amazing and completely took care of everything we needed. Glasses were always kept full, and bread was always brought out hot. I don't think there was a point in the night where we had to actively seek him out which was great.
What Did We Think?
So what is our overall impression of McCormick & Schmick's? If you're looking for a great place to go on a date or a nice family outing, this is a wonderful place to go. While on the pricier side, you definitely get what you pay for. Great food, great atmosphere, there's very little left to be desired here. Thanks for a great night McCormick & Schmick's!
Have you been here? Comment below on how your experience was and what your favorite dish is if you have one! Looking for other places to go in the area? Check this page out for some other great places to visit!