Our adventures took us to Franklin Park this past week. This park is kind of tucked away in between lots of houses. It has restrooms and a nice size shelter. They have a few swings, both baby and normal and tire swing little place set off from the normal playground. It was two playgrounds right next to each other with slides. The bigger age playground has a circle bridge and these things pictured below.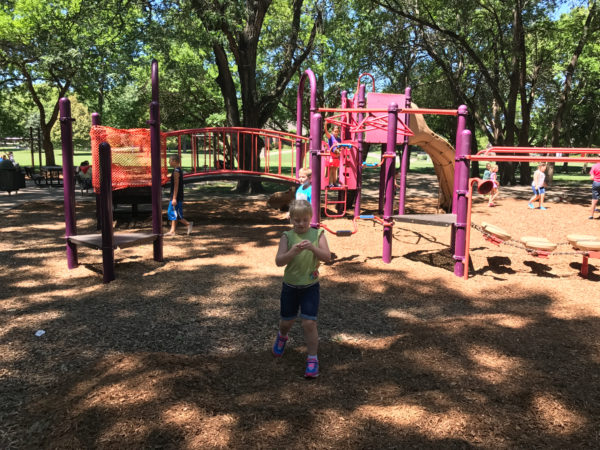 I have never seen those before. Anyone know what they are called?  It also has a small rock wall with web.
Next to the playground there is sand. Its maybe 10×10 area but the kids loved it. Mom maybe not so much.
This park also has a small natural area with creek running through it which the kids seem to enjoy while also climbing on trees.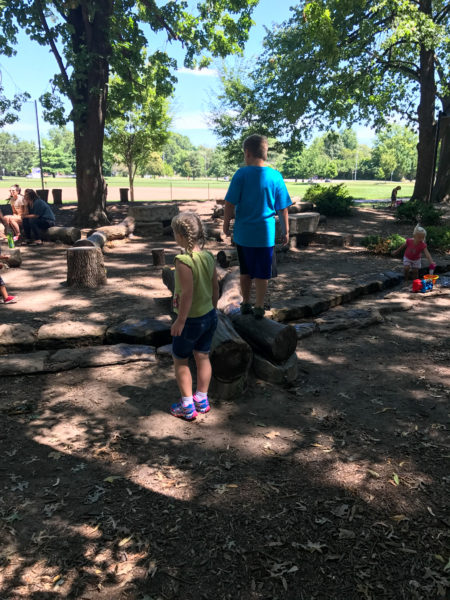 There is also a baseball diamond and some green area and walking trails. I loved the big trees thru out to allow you to picnic in the grass with shade. There is a concrete trail around the playground which is nice for riding small bikes and scooters on.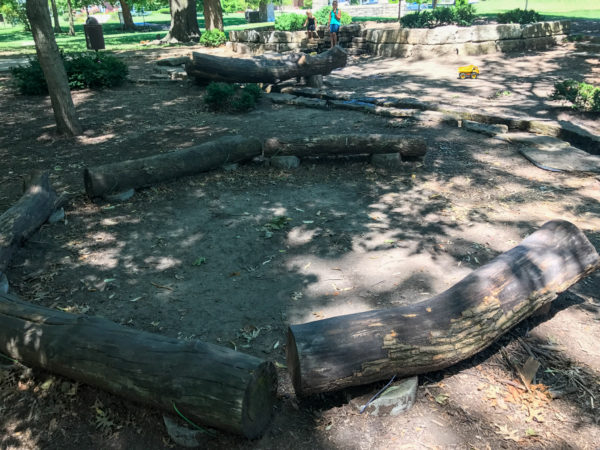 We can't wait to go back to this park again.
Be sure to check out our other adventures around town!