Frisco Lake Park Olathe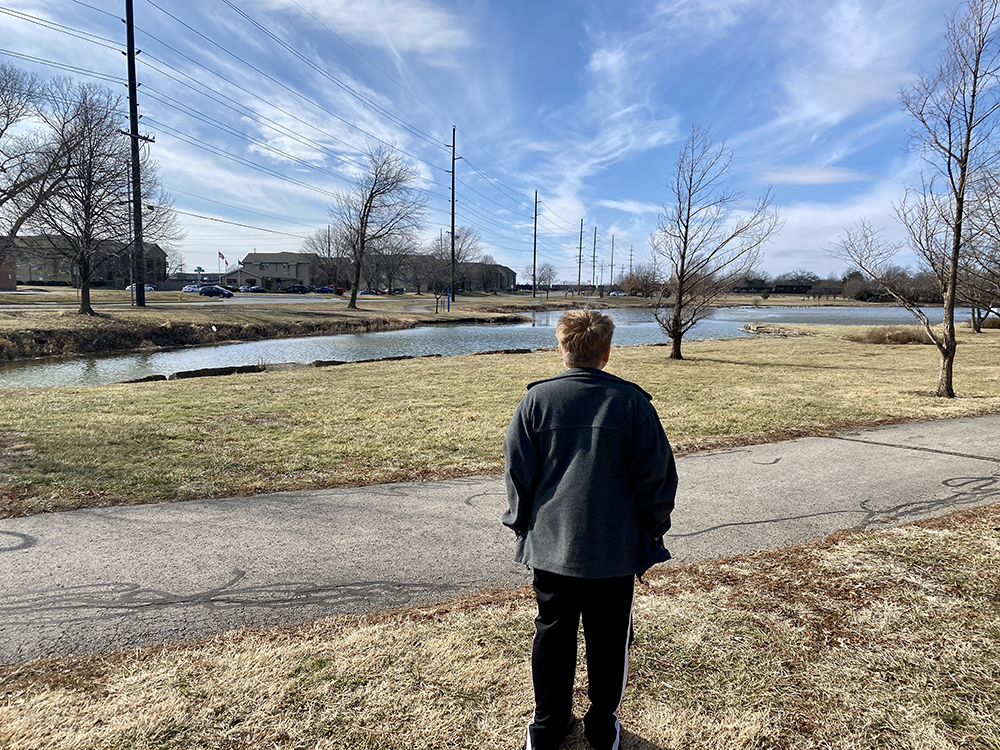 Frisco Lake Park park has really easy access off Old Highway 56 and I-35. We lucked out and got there as a train was getting ready to go by, so my train loving son loved this part of the track. He would race over to this area near the lake every time a train went by. It has a nice size lake, but that also means you get a nice breeze off the lake.
Fitness at the Park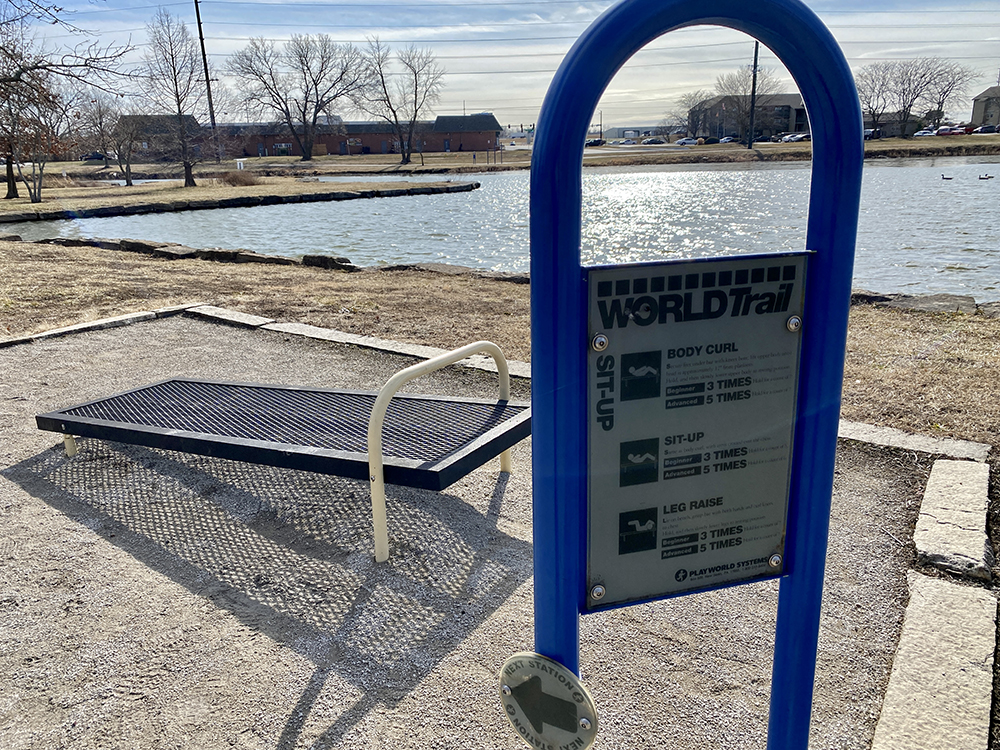 Around the lake there is a trail and every so often there is some exercise equipment to do with your walk or run on the World Trail.
Playground
There is a nice size shelter with a few picnic tables that is close to the parking lot and the playground. This is a newer playground which has the astroturf surface. It features some climbing rocks, a rope cross, stump crossing and log, a green hill to climb that leads to the slide. There is also a small sand pit and a large circle swing.
Smaller Kids area has mulch, with a seahorse, a log tunnel to go through, two play screens, and a little 2 person spring seesaw. There are also two musical instruments, a xylophone and a drum, between the play areas that easily go from one to the other.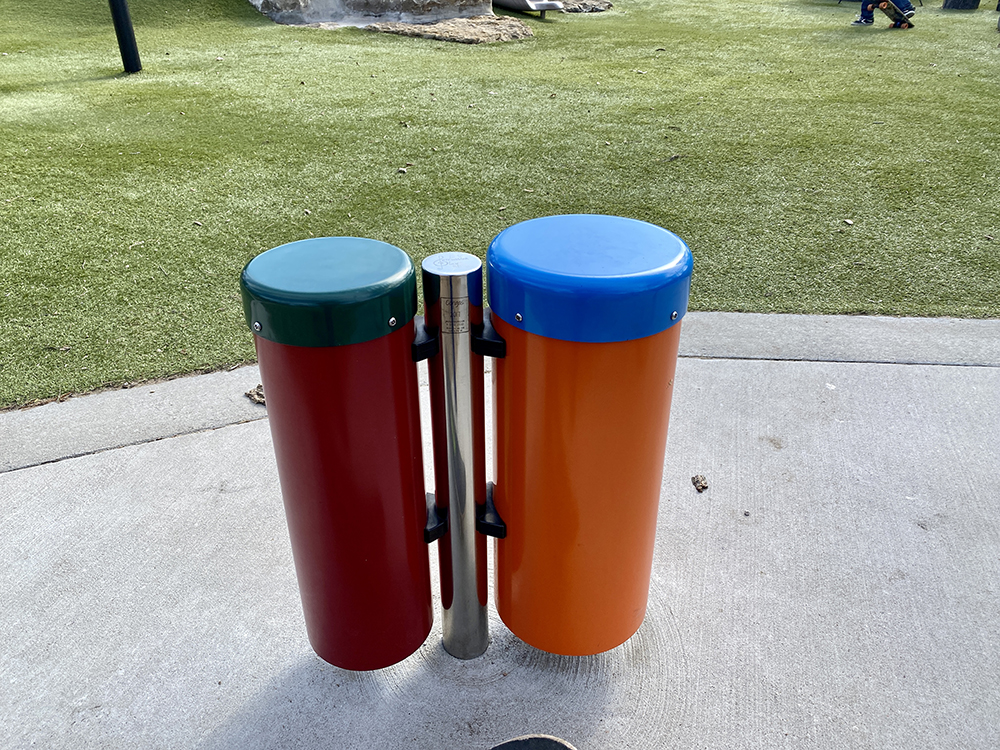 Relax around the lake with a few adult swings and a large gazebo which also has a picnic table and benches.
Overall, this is a great park if you live nearby or need a quick time to run off some energy. It would also be beautiful if you're going to just run or walk around the lake. As a park for kids it's alright. My kids enjoyed the unique ropes between rocks area that you tried to stay on, The one downside is there is only porta potties year around at this park which makes it best for quick visits.
Be sure to check out some of our other great adventures!