Heritage Forest Park is located in Lenexa off 83rd and Pflumm Road. This park is part of the trail system in Lenexa connecting several parks together. A few blocks over is the connecting point of Oak Valley Park.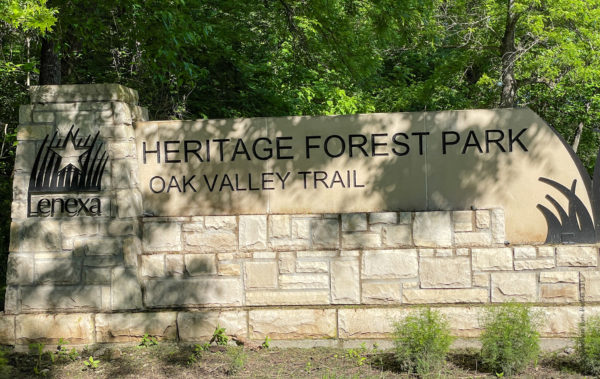 Park Features
This park is 18.6 acres and has large natural areas with walking/jogging trails. The parking for this park is across and up the street a bit with only a few parking spots. You could also do street parking in the neighborhood depending on how far you're wanting to walk. This park is great for wanting to push your little ones or ride bikes to. Then just give them a little rest and play time before continuing on. As with most Lenexa parks, its hours are 5am till 11pm.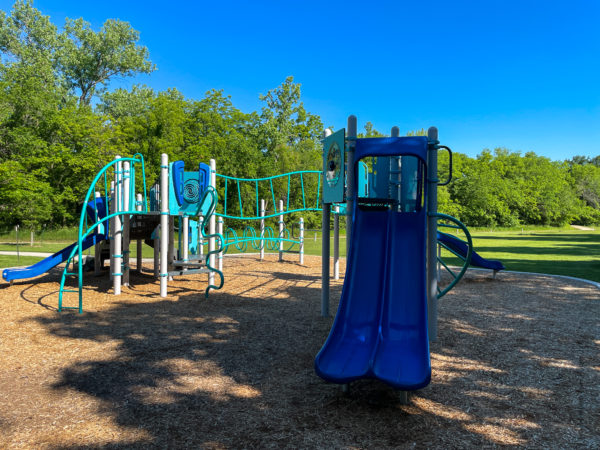 Heritage Forest Park Playground
This park features a shorter slide that reachable by steps. The other slides are harder to reach. There are several curved ladder styles, a tight rope bridge, and a sideways walk ladder to reach the other slides which are a double straight slide and a single long wave slide. There is also a pull up bar and some other wavy climbing through bars.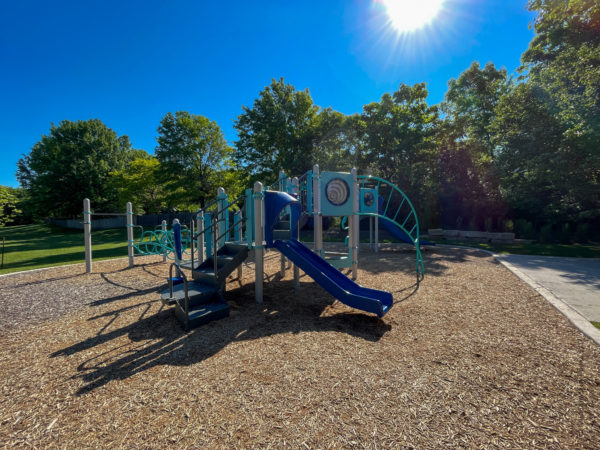 This park doesn't have shade, restrooms, or close parking. I think it's truly meant for the kids on the trail with mom and dad or the near by neighborhood in which it is located. I love the idea of a playground on the trail to work out and play.
Don't forget to check out other Lenexa Parks or visit others in surrounding cities.