Matt Taylor Park is part of the city of Lenexa Parks and Recreation. Located around 82nd Terrace and Rosehill, this park is more of a neighborhood park with the fact that it has no restrooms and it's only a street park, but it is one of the best neighborhood parks I have seen.
Matt Taylor Park Features
Why are you wondering, do I consider Matt Taylor one of the best neighborhood parks we have seen? It has a full court basketball and tennis/pickleball courts that are lighted with the push of a button. Talk about a neat feature to have. Especially in the fall when it starts to get darker earlier. The park hours are 5am to 11pm.
The park has a shelter with a grill, electricity, and lighting that is perfect for a birthday party. The shelter is right between the tennis and playgrounds making it perfect no matter which direction your kids are wanting to play.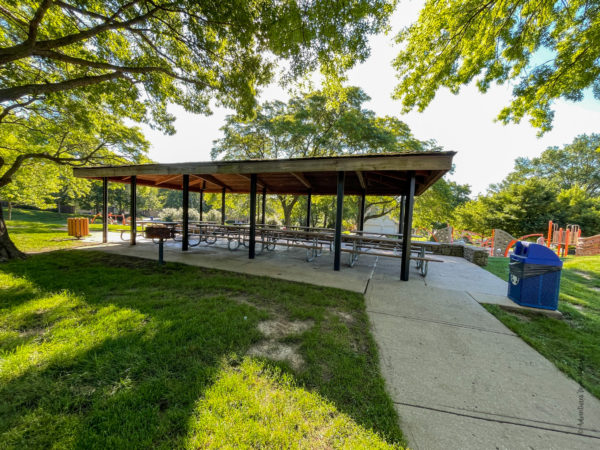 Playground Features
There are two full playgrounds. One more geared towards little kids and another for the older kids. The little kids playground has more climbing structures then I have seen for the smaller kids but I love that. As littles love to climb. It features rings to climb through and wall structures to climb. What is missing is a slide for the little kids on this playground. It did have two little kid swings though.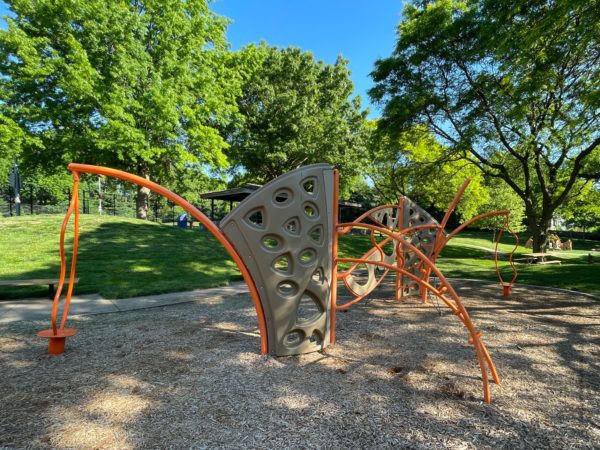 The bigger kid playground features several climbing structures, two traditional swings, and slides. A unique other feature other than the climbing structures is the double twisty slide at the top which you can get by climbing or stairs. There is a Rockwell side climb, two twisty things at the end of the side climbing structure. There is several types of ladder climb structures, the rocky climbing area, and a few triangle rope ladders.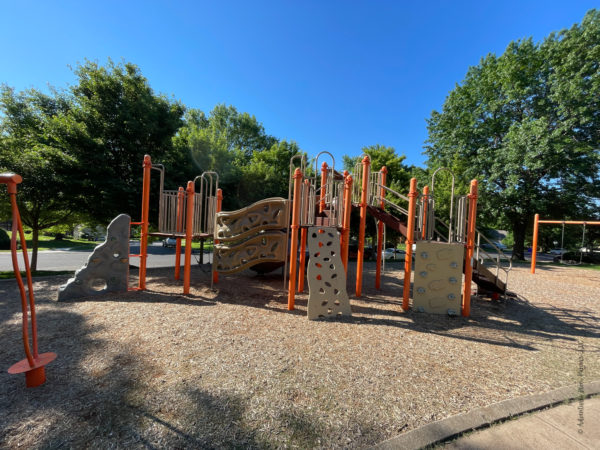 Overall this is a great park to stop and play for a little time if your in and around Lenexa, especially if you want to do some hoops or play tennis.
Don't forget to check out other Lenexa Parks or just the surrounding area parks!