Listowel Park is located in Shawnee, Kansas at 71st and Quivira. This park has several unique features you can't find at just any park.
**Updated as of July 2021. Original post was published February 23, 2017.
Park Features
Listowel Park has some unique features like roller hockey rinks, there is even two of them. I love that there are other sports at different parks to engage as many people as possible thru out the city. There is also redone tennis court that also have pickle ball now right before the playground. These are typically lighted at night, but as this was just resurfaced it didn't look like this was reconnected yet. They have a baseball field and a walking track. This park also has two shelters with picnic tables and water fountain.
Listowel Playground Features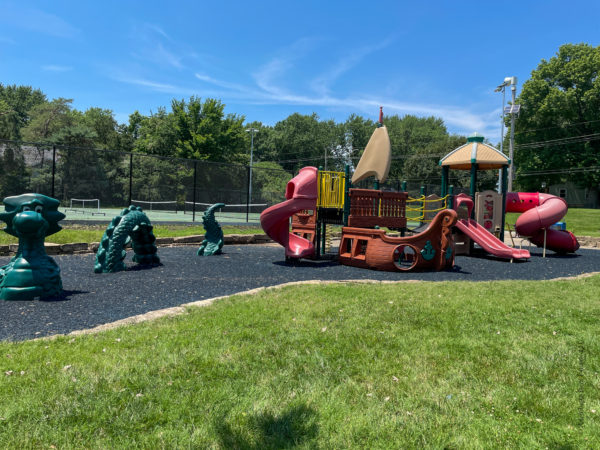 Arr! Get your pirate on at this park as it features a pirate ship and sea monster. I love the spirit of this park to bring in a new imagination. The playground is a pirate ship with even a sail and a spinning globe and map on the inside of the ship. This playground has many slides with a tunnel twisty slide, a traditional twisty slide, a double straight slide, and a small curved slide. One of the ways to the slide is up the stairs and across the bridge. There is also a swirly fireman pole and curved ladder to climb along with the sea monster.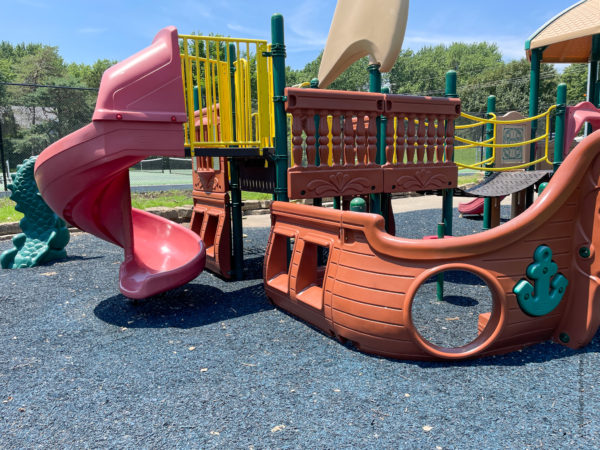 Great park for all ages check out some of Shawnee's other parks or start park hopping to other cities.